Discover the most ethical pantry in the world..
Gastronomic Cargo introduces a range of products that include wild salmon and nordic caviar from the Bothnian Bay and reindeer meat and artic berries from Swedish Lapland.
From the land
Reindeer
In the nordic region professionals and especially renowned top-chefs have since a very long time preferred the relatively unknown reindeer meat to similar cuts from venison. The small artisan produce of reindeer meat has made it Sweden's secret culinary treasure. The reindeer is highly regarded for its leanness, texture and intensive flavour, and its fantastic versatility.
The origin of GC's premium game products is deeply rooted in the history and the culture of the Swedish Sami people who have lived side by side with and herded the reindeer since the 17th century. It is a fundamental part of their culture to treat their animals with love and respect and let them thrive in nature.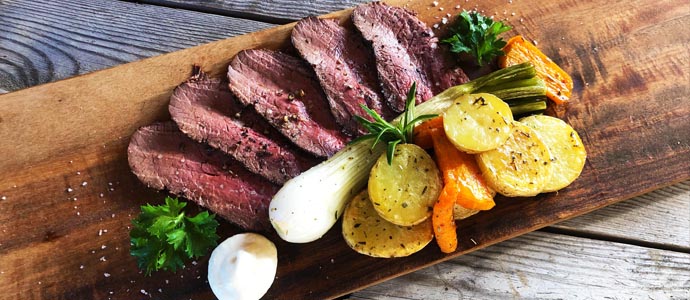 The reindeer decide when it's time to move to their various seasonal pastures over large areas in northern Sweden, to maintain their forage-based diet and the Sami herder follows the animals, staying away for months from home and family.
The animals eat what nature provides, the feed is not treated with hormones and antibiotics and they have a low effect on the environment compared to beef and some other mass animal farming practices.
Wild berries & mushrooms
The Laponian forest and tundra abound with mushrooms and wild berries, such as the lingonberry, cloudberry, bilberry and arctic raspberry  – all intensely nutritious from the day and night-long sun during summer and far away from polluted areas and pesticides.
From the Sea
Salmon & Caviar
Fresh water from the nordic rivers creates a brackish sea water in the Bothnian bay, which gives local fishermen a possibility to harvest wild salmon and the exclusive nordic caviar from the late fall seasonal vendace catch.
The Baltic wild salmon live their lives as nature intended. A happier, healthier, natural living fish, these salmon have a delicious and robust flavour and lean yet creamy flesh. Delicious, with omega-3 fatty acids, vitamin D, and other prized nutrients, wild salmon represents a high-quality lean meat.
The nordic caviar, Kalix Löjrom, is often served at at important banquets such as royal dinners and the Nobel prize banquets. Michelin star restaurant Aquavit in London and New York also serves this nordic caviar on its menu.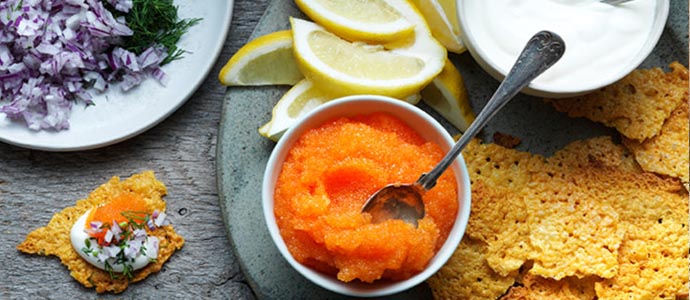 Global experts and scientists agree that we should eat less red meat and more organic products. GC pays full attention to their recommendations and can therefore say with confidence that they believe that today's culinary compass points north!
Visit Gastronomic Cargo