Antica Pesa restaurant is one of the best in Rome frequented by a well-dressed, well-known clientele.
All Hollywood stars and top government officials have dined here, many of them inspired by Trastevere artists from mid-twentieth century, whose paintings and sculptures are on display.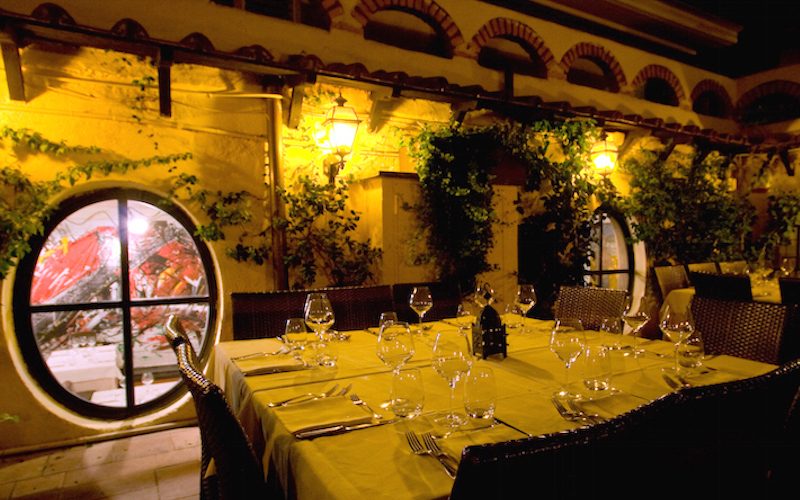 The menu is a combination of traditional and innovative Italian under the direction of chef Simon Panella. The dishes change with the seasons, and on a daily basis, and include steamed shrimp with zucchini flowers, white truffle ravioli, thyme lamb bark, basil sorbet and caramelized apples.
www.anticapesa.it
Via Garibaldi, 18 00153 Rome, Italy
00 39 6 580 9236