Bertrand Sourdais, technical director of Dominio de Atauta between 2000 and 2010, manages Antídoto and Dominio de Es, but he is also the owner of the Domaine de Pallus, in the French town of Chinon, where he is from.
Sourdais has an impressive resume: He was the head of the Château Nénin vineyard in Pomerol in 1999 and oenologist for Álvaro Palacios (Priorat) and Santa Rita (Chile) in 1998, he worked at Château Léoville Las Cases in 1997 and Château Mouton Rothschild in 1996.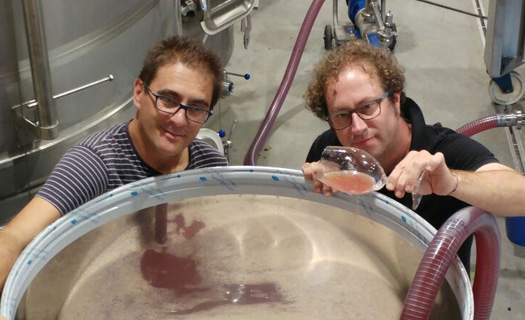 Antídoto is a young project, which began in 2010 from vineyards managed from Soria. Its objective is to produce fine and unique wines in the eastern part of the Ribera del Duero, a region characterized by its many small plots, on which the old vines grow at more than 1000 meters of altitude.
The three elements of land, climate and the genetic quality of the vines make the lands of Soria a unique region and different from those known in Burgos and Valladolid in the appellation of Ribero del Duero.
Mountainous relief and little-exploited land create a unique type of vineyard for the winegrower, where the vine stock has adapted little by little and over centuries to natural conditions without any particular interference.
These wines from the old Tinto Fino (tempranillo) vineyards are all subject to viticulture managed ecologically.
Ctra. Atauta, 63B, 42330 San Esteban de Gormaz, Soria, Spain
Tel +34 975 35 04 93