Café Marly – Lunch or dine in style in the front yard of the Louvre with a view of the Eiffel tower.
Located under the arcades of the Louvre museum in the Richelieu wing, the Café Marly boasts one of Paris's most enchanting settings with its Napoleon III dining rooms and a terrace offering stunning views of the Louvre pyramid.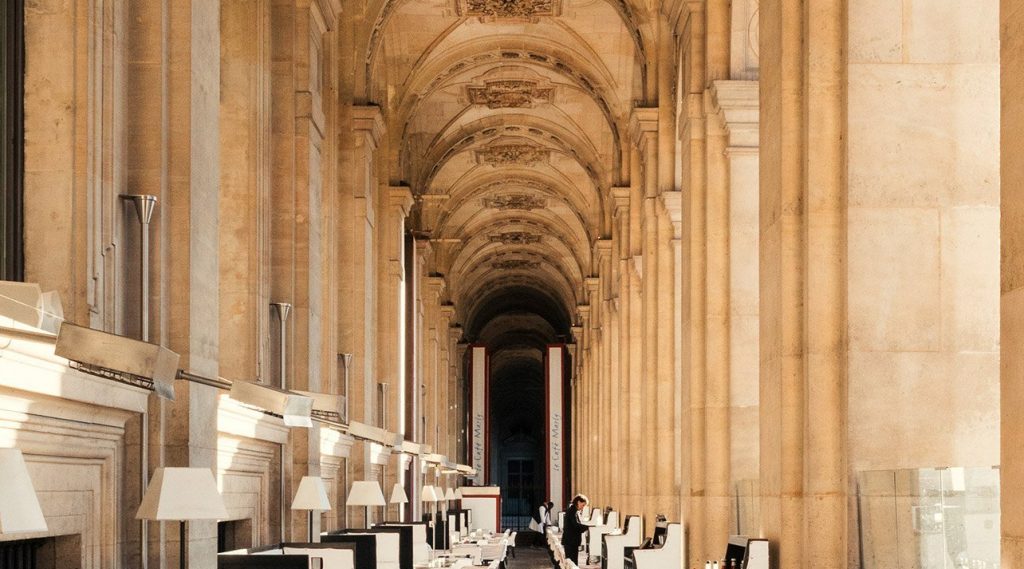 The intimate, cosseted setting, with padded banquettes and gilded wooded panels, creates a sumptuous atmosphere which recalls the royal residence this chic and contemporary brasserie once was.
This chic venue offers a delightful, bold and innovative menu with elegant dishes and original flavours, perfectly matching the restaurant's unique, sophisticated setting.
www.beaumarly.com
Palais du Louvre, 93 Rue de Rivoli, 75001 Paris
00 33 1 49 26 06 60