Freixenet is a global century-old winemaking company with their trademark sparkling wines or cava some of the world's most famous and coveted.
When Dolores Sala Vive (granddaughter of the founder of Casa Sala) and Pedro Ferrer-Bosch (of the La Freixeneda family) got married in Catalunya in the year 1911, a brilliant business-partnership was born.
With Dolores' knowledge of winemaking and Pedro's talent as entrepreneur, they together founded Freixenet, named after the vineyard where Pedro grew up called La Freixeneda or 'Ash Tree Grove' in Catalan.
The decision to produce cava in the Traditional Method was taken some years later after a disease ravaged Europe's grapevines. By 1914 the couple had built new cellars to keep up with demand for their successful sparkling wine, and were selling in Spain and abroad.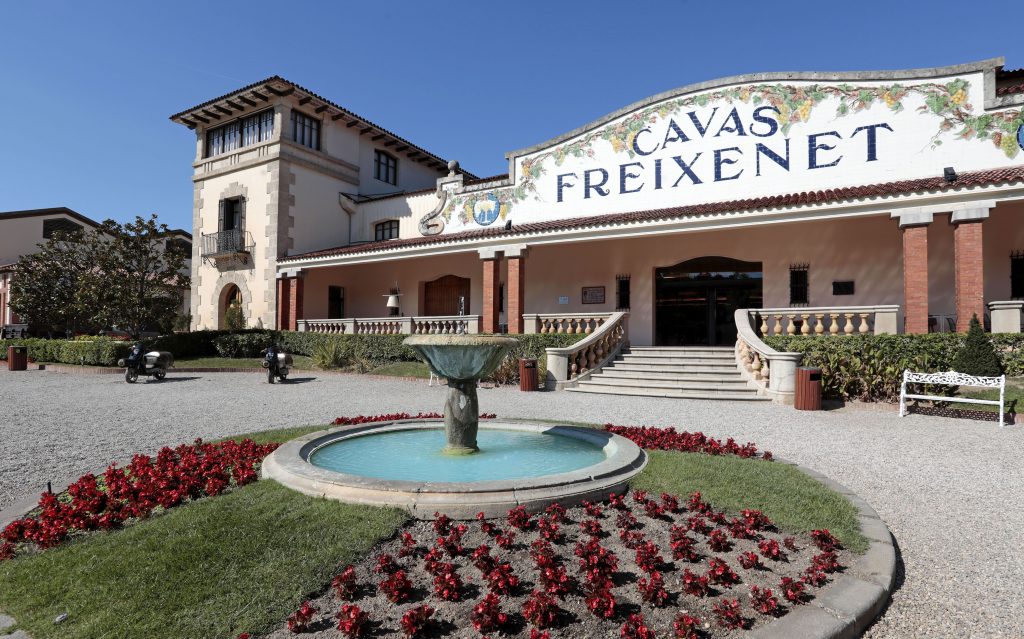 With the company remaining in family hands, eventually son José took over and his tech-savvy innovations, among other things, made Freixenet the first winery in Spain to pneumatically press grapes and use refrigerated vats to control fermentation.
Currently José is semi-retired and has handed the reins to his son Pedro who continues to realise the vision his grandparents had for the Freixenet brand all those years ago in Catalunya.
And the Ferrer family hasn't only made excellent cava for a century, they have just launched a brandnew prosecco and the Freixenet Group also own other wineries which are, besides in Spain (Bodegas Valdubón), all around the world from Argentina (Finca Ferrer Sparkling) to Australia (Deakin Estate) or France (Henri Abelé Champagne), that make sparkling and still wines of the highest quality.
Among the Freixenet range is the Elyssia: Refined, sophisticated and smooth, the award-wining Elyssia Gran Cuvée is a distinguished blend that combines the best regional varieties of traditional Macabeo and Parellada grapes with Chardonnay and Pinot Noir.
Freixenet's Elyssia confirms Freixenet's own claim that: "Somehow any moment is made just that bit more fun, just that bit more memorable, when it's celebrated with our dancing bubbles."
This premium bubbly has elegant aromas of honeyed flowers over a background of ripe pineapple and peach, a clean, crisp acidity, and a long balanced finish. A bonus to this lovely cava is its gorgeous shapely bottle.
This cava is perfect on its own as an aperitif and even better paired with an array of seafood dishes. Try with fresh oysters, pan seared scallops or a rich lobster risotto, and also salads, tapas.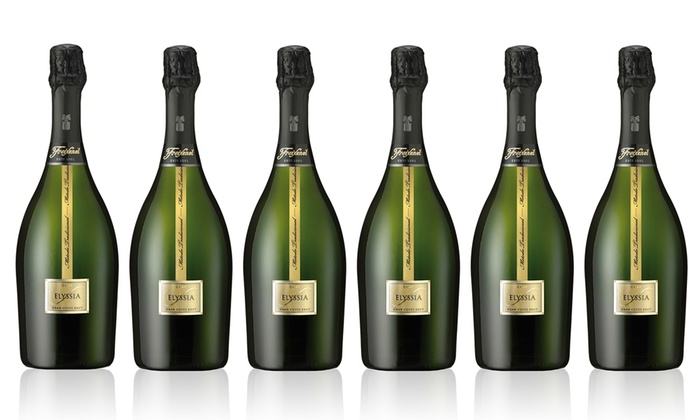 Fact sheet Elyssia Gran Cuvée
Producer: Freixenet
Region: Cava
Varietal: Chardonnay, Macabeo, Parellada et Pinot Noir
Format: 0,75L
Alcohol content: 12%
Temperature: 6-7°C
www.freixenet.com
Plaça Joan Sala, 2, 08770 Sant Sadurní d'Anoia, Barcelona, Spain
00 34 938 91 70 00