The croissant is the most famous, most consumed and most recognisable iconic French pastry.
From its crispy outside that peels of in layers, to its soft buttery doughy inside that melts in your mouth, the croissant is every French native's favourite pastry.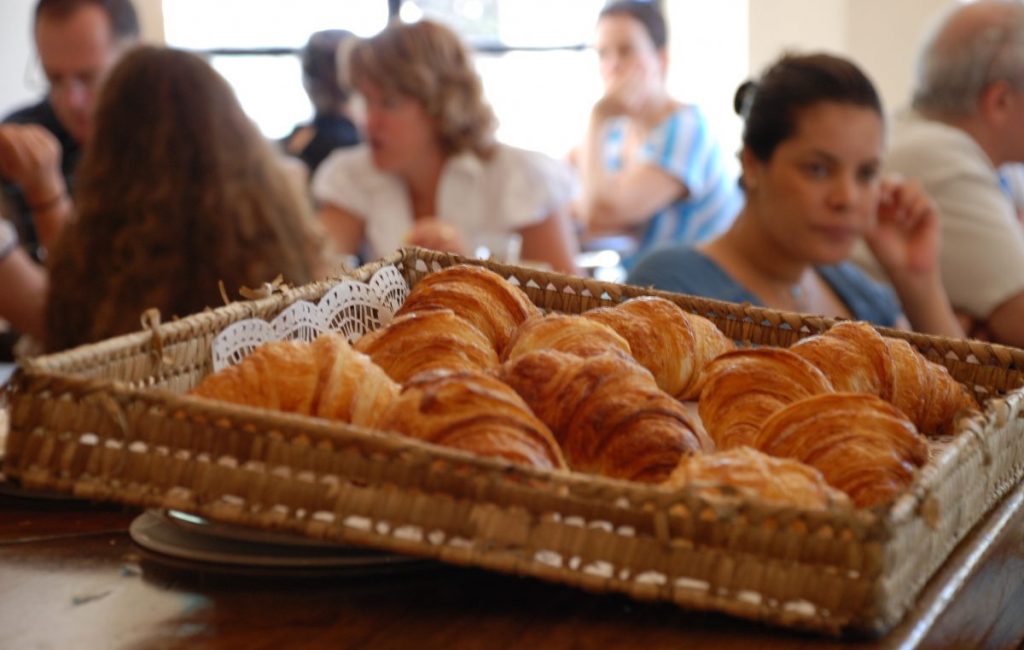 Everywhere in Paris, especially at breakfast, you will see people eat croissants with black coffee (some dip in their coffee, but discreetly) and every bakery, patisserie and supermarket has fresh croissants on offer. If you are in the French capital and hungry for this delicacy, check out our list of where to buy the ten best croissants in Paris.
On number one the undisputed king of pastries and all things delicious; Pierre Hermé.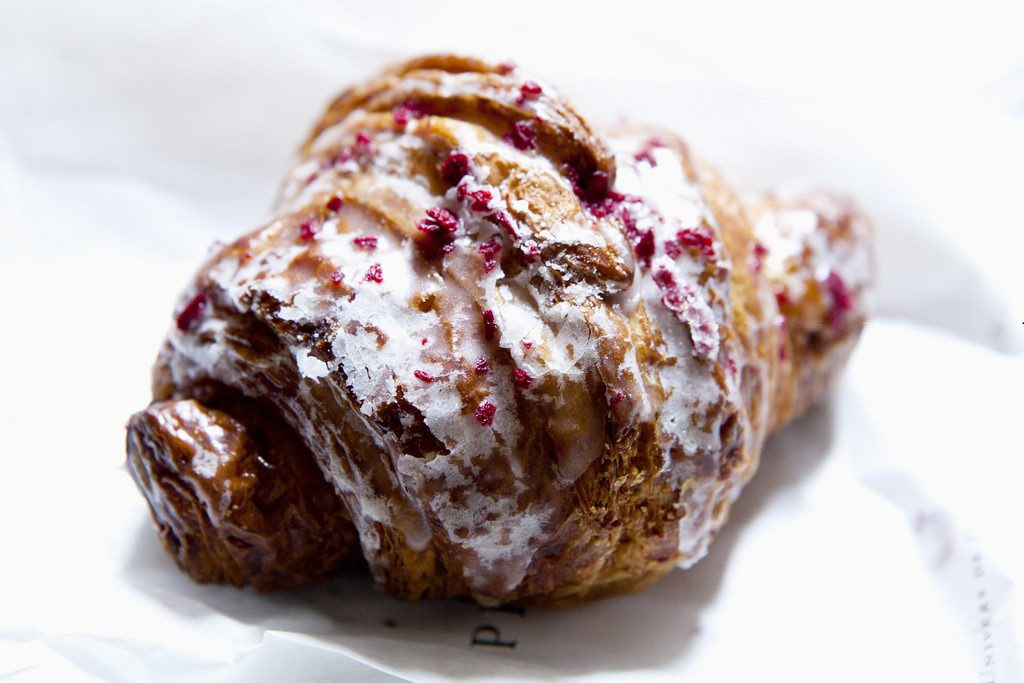 He prepares the iconic French pastry with rigorously selected ingredients: Viron flour, Guérande sea salt, Deux-Sèvres butter, caster sugar and mineral water. Then the perfect folding and molding to give the croissant its unique shape as well as the exact baking time are of the essence to create the winning Pierre Hermé croissant!
1 Pierre Hermé, 72 rue Bonaparte 75006 Paris Tel 00 33 1 43 54 47 77
2 Sebastien Gaudard, Pâtisserie des Martyrs, 22 rue des martyrs 75009 Paris Tel 00 33 1 71 18 24 70
3 Bread & Roses, 62 rue Madame 75006 Tel 00 33 1 42 22 06 06
4 Maison Landemaine Martyrs, 26 rue des Martyrs 75009 Tel 00 33 1 40 16 03 42
5 Des Gateaux et du Pain, 63 bd Pasteur 75015 Tel 00 33 6 98 95 33 18
6 Boulangerie Julien Nelly, 85 rue Saint-Dominique 75007 Tel 00 33 1 45 51 88 77
7 Delmontel, 39 rue des Martyrs 75009 Tel 00 33 1 48 78 29 33
8 Blé Sucré, 7 rue Antoine Vollon 75012 Tel 00 33 1 43 40 77 73
9 Gérard Mulot, 76 rue de Seine 75006 Tel 00 33 1 43 26 85 77
10 Dominique Saibron, 77 av du Gal-Leclerc 75014 Tel 00 33 1 43 35 01 07