Lisbon is spread across steep hillsides that overlook the Tagus river and offers Gothic cathedrals, majestic monasteries and many charming shops and panoramic vistas within its city.
With its curvy tree-lined streets, Portugal's capital is a marvel to stroll through and stop here and there for a bite to eat or a landmark building to visit.
Here are our tips for some of the must-see and do's:
São Jorge Castle. Climb to the highest point in the city to discover this Moorish castle and take in the panorama of the historic centre of Lisbon and the Tagus River.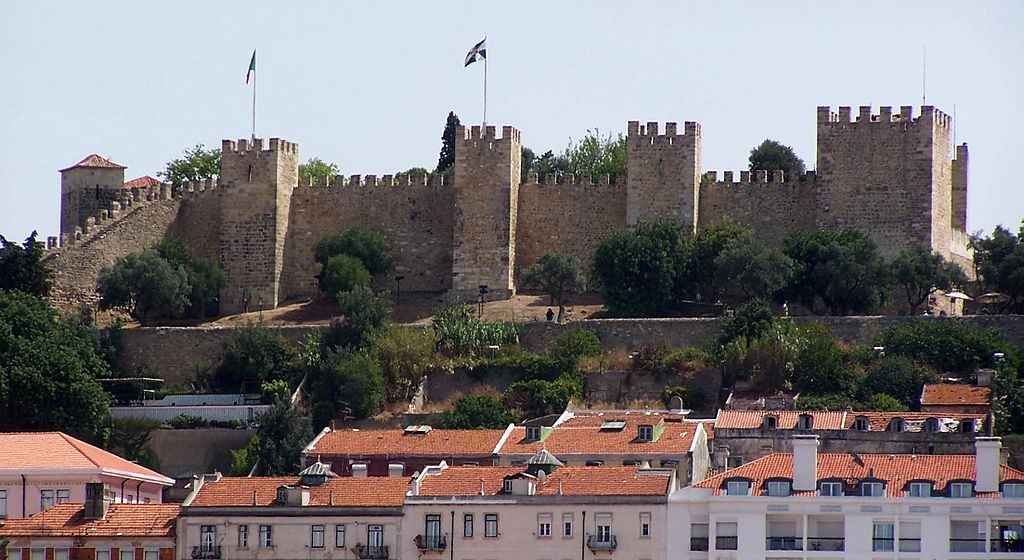 The citadel dates back to the medieval period of Portuguese history, and a museum inside will give you its lengthy history in fascinating detail. castelodesaojorge.pt
Pastéis de nata at Pastéis de Belém.  Eat one of these wonderful custard tarts. These Portuguese egg tart pastries were first created by the monks of the Jerónimos Monastery before the 18th century. The monks were using so many egg whites to starch clothing that they had a surplus egg yolks to cook with.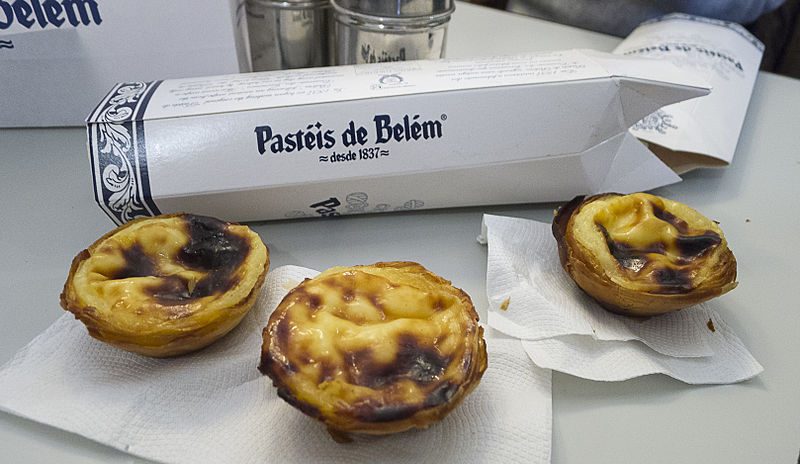 Thus this sweet custard pudding was born. Served with cinnamon and sugar, this one is best eaten directly from the oven and at Café/Shop Pastéis de Belém at a stone's throw from the monastery. www.pasteisdebelem.pt R. Belém 84-92 Tel 00 351 21 363 7423
Mosteiro Dos Jerónimos. Visit the Jerónimos Monastery (Mosteiro dos Jerónimo) which was classified by UNESCO as a World Heritage site in 1983. It is the most accomplished example of the very Portuguese Manueline style and the decorative use of the symbols of the great Portuguese expeditions of the 15th and 16th centuries.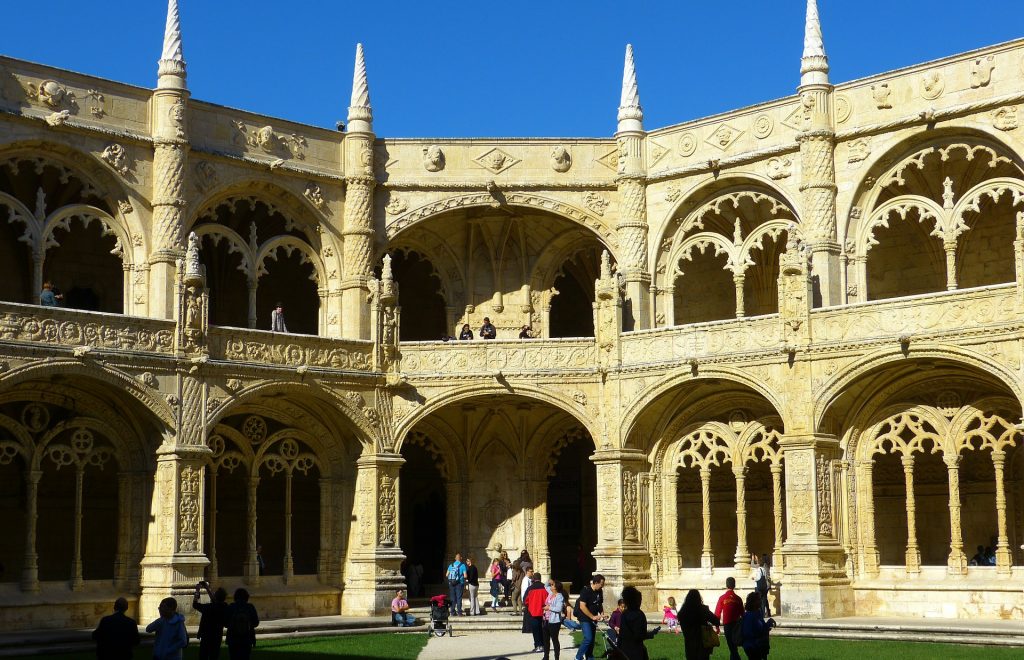 An embodiment of the power of its founder, King Manuel I, who commissioned it as a place of residence for the monks of the Hieronymite Order, the Jerónimos Monastery also assumed its purpose as a royal pantheon. Still today it stands as a memorial to, and showpiece for, the culture and national identity of the Portuguese. www.mosteirojeronimos.pt Praça do Império Tel 00 351 21 362 0034
A Vida Portuguesa. Get yourself a souvenir at A Vida Portuguesa, one of Lisbon's most famous shops with its traditional products made in Portugal all wrapped in retro packaging. Many of the products here were almost lost and forgotten until owner Caterina Portas sourced them in 2007 to open her shop.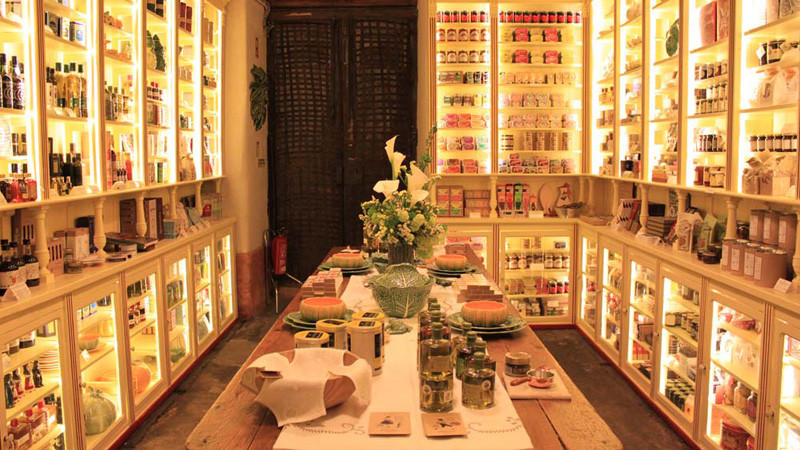 This unique collection of Portuguese creations, from tea, soap and toothpaste to bolts of fabric and tambourines, is housed in a former soap factory filled with wooden cabinets, much like a small museum. www.avidaportuguesa.com Rua Anchieta 11, 00 351 21 346 5073
Pedro IV Square and Café Nicola. Named after  Pedro IV, King of Portugal, withthe Column of Pedro IV is in the middle of the square, this famous square's popular name is Rossio Square or simply the Rossio. Rossio has been a meeting place for people of Lisbon for centuries and has been the setting of popular revolts and celebrations, bullfights and executions.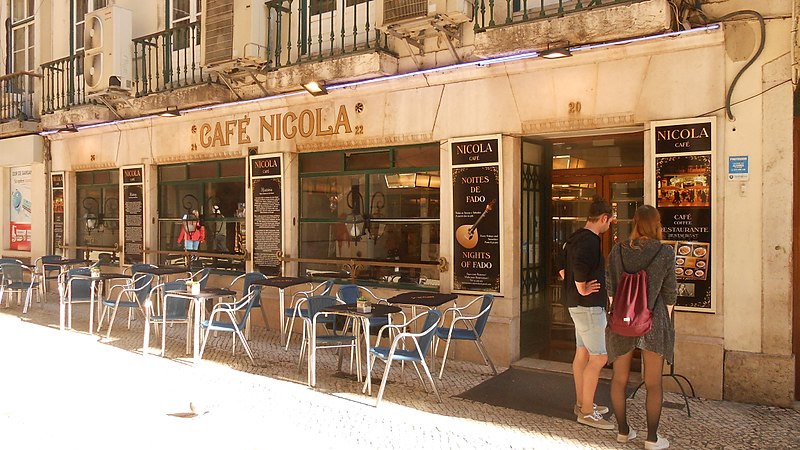 Some of the cafés and shops of the square date from the 18th century, like the Café Nicola, where poet Manuel Maria Barbosa du Bocage used to meet friends. Praça Dom Pedro IV 24-25 Tel 00 351 21 346 0579
Pavilhão Chinés. Head to this iconic Lisbon bar which was founded in 1986 and has since then become an institution for its extraordinary interior, impeccable service and superior cocktails.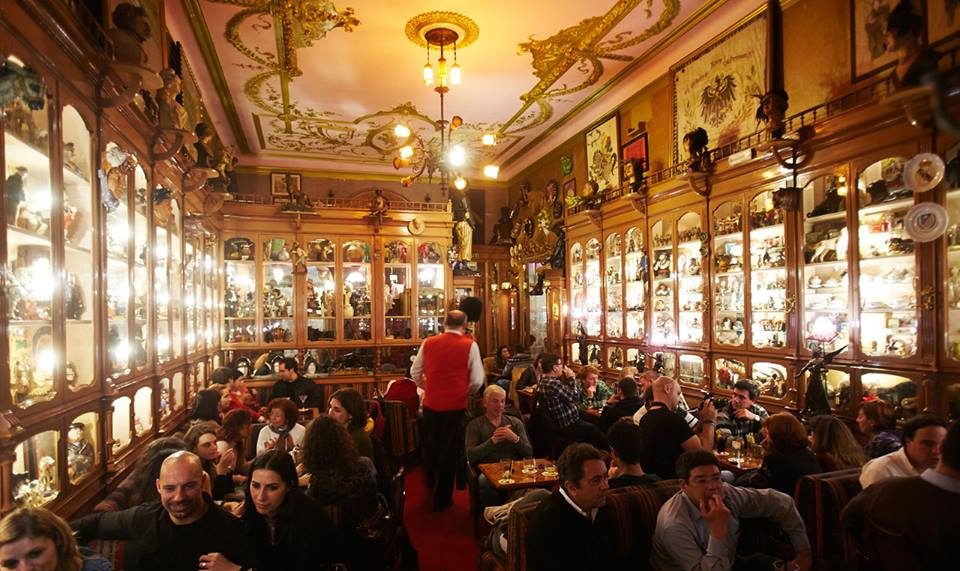 The decor is a collection of thousands of collectible objects, from tiny battleships to dolls and beer mugs, oil paintings and model spitfires dangling from the ceiling, cabinets brimming with glittering Venetian masks and Action Men, which cover most of the walls in the bar's many rooms. pavilhaochineslisboaFB Rua Dom Pedro v 89 Tel 00 351 21 342 4729
And finally .. Rio Tejo (Tagus River).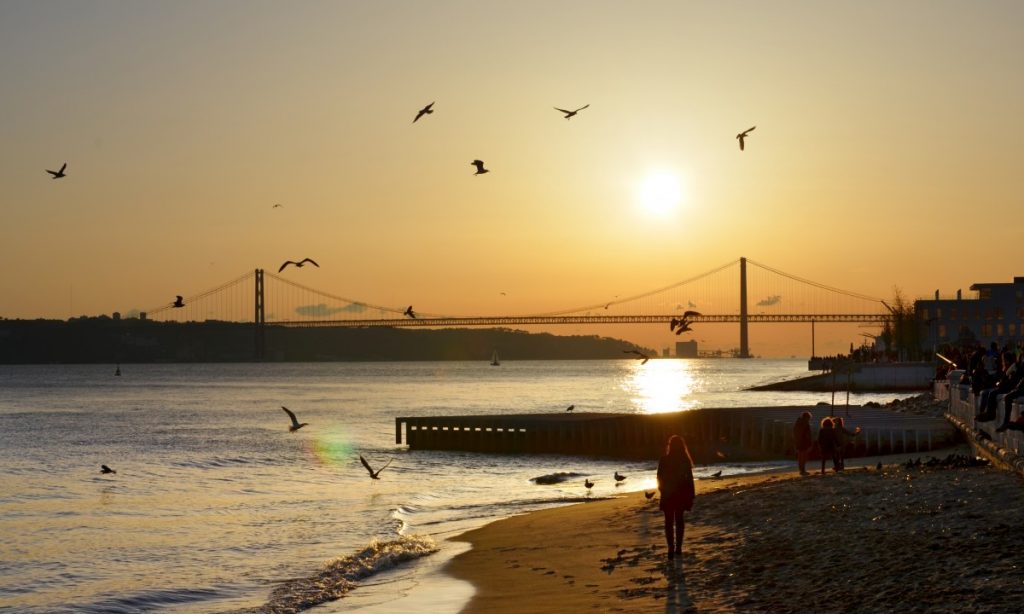 Take a walk along the Tagus' sandy river banks in the sunset. Magic . .