Deauville is a small and charming seaside village on the west coast of France with a grand reputation, sometimes referred to as the Parisian Riviera for its proximity to the French capital and offerings of a luxurious lifestyle.
Deauville hosts yearly the American Film Festival and boasts a fine sandy beach with a renowned boardwalk, colourful umbrellas and changing booths from yesteryear bearing names of film stars.
There are beautiful hotels, a glamorous casino and the picturesque streets are lined with designer boutiques. And then there is the race course, polo club and sprawling equestrian centre attracting well-heeled horse lovers.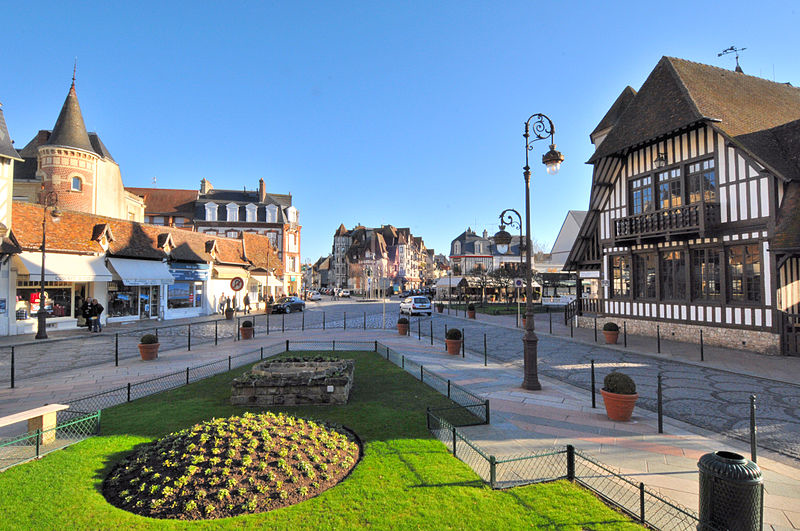 However, this resort will appeal to anyone at any age, couples, families, or friends – there is something here for everyone.
We propose a perfect day in Deauville!
Begin your day with a morning stroll to past all the gorgeous little boutiques to café Dupont Avec Un Thé where the menu offers excellent breakfasts from butter croissants and freshly baked 'madeleines' to scrambled eggs. Be sure to take away some delicacies like pastries and chocolates from this award-winning patissier.
Go shopping: Walk the streets connecting Place de Casino with Place Morny  where you'll find several dozen small boutiques and shops. The most well known shops include luxury names like Louis Vuitton, Hermès, Cartier, Sonia Rykiel and Dior. Deauville has two other main streets to explore: rue Desiré-le-Hoc and rue Eugène Colas, where a number of small boutiques sell clothing, jewellery and various local French products. Also on Eugène Colas is Printemps, France's famous department store.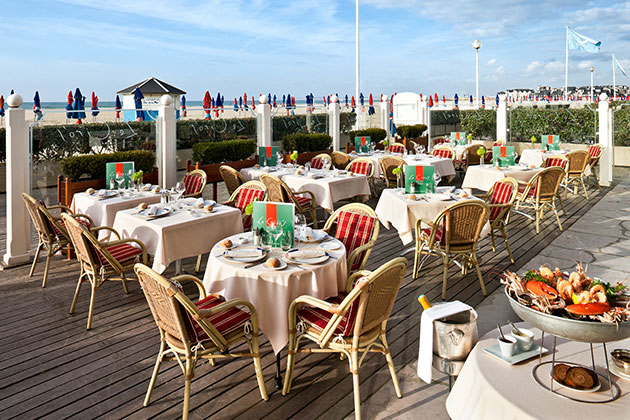 Walk the famous wooded boardwalk that parallels the seaside and stop at Le Ciro's, which is located here on the 'Promenade des Planches', for lunch. Ciro's is a gourmet restaurant which offers exceptional views of the sea and excellent seafood prepared in the gastronomic tradition of the Normandy coast.
Rest on the beach or go for a swim if the water temperature allows, or book a riding lesson at the The Pôle International du Cheval, an equestrian centre dedicated to everything to do with the horse, comprising amazing riding and event facilities as well as a bar and brasserie.
Go for dinner at Le Drakkar, a classic brasserie with swift and friendly service, great traditional French food and a superb ambiance. This restaurant is the meeting place for polo players, horse owners and trainers, the Deauville American Film Festival celebrities, loyal locals and foreign visitors who are seated either inside in the robust classic dining room with individual booths or out on the extensive terrace.

The stunning Casino, a shining white marble palace with opulent interiors, is a great source of after-dinner amusement, but for those who wish to relax and enjoy live jazzy music head straight to the bar at Hotel Le Normandy, where the atmosphere is smooth, the service professional and friendly and the décor classy with plush sofas and chairs, race horse paintings adorning the walls and a tall mahogany bar with velvet-seat stools. On a warm evening you can also sit out on the terrace adjacent to the bar whose glass doors and windows are open to let you can soak up the atmosphere under the starry Deauville sky with views of the hotel's beautiful façade.