WELCOME TO PARIS
Paris food is both classic traditional and new experimental, regional French and haute cuisine, Michelin star and streetfood, local and international.
Paris is the undisputed queen of cuisine among the world's major culinary cities with classic bistros, patisseries, chocolatiers, fine dining and Michelin star restaurants in 5-star hotels by some of the world's famous chefs, cafés, brasseries, crêperies, salon de thés, boulangeries and a great variety of international eateries.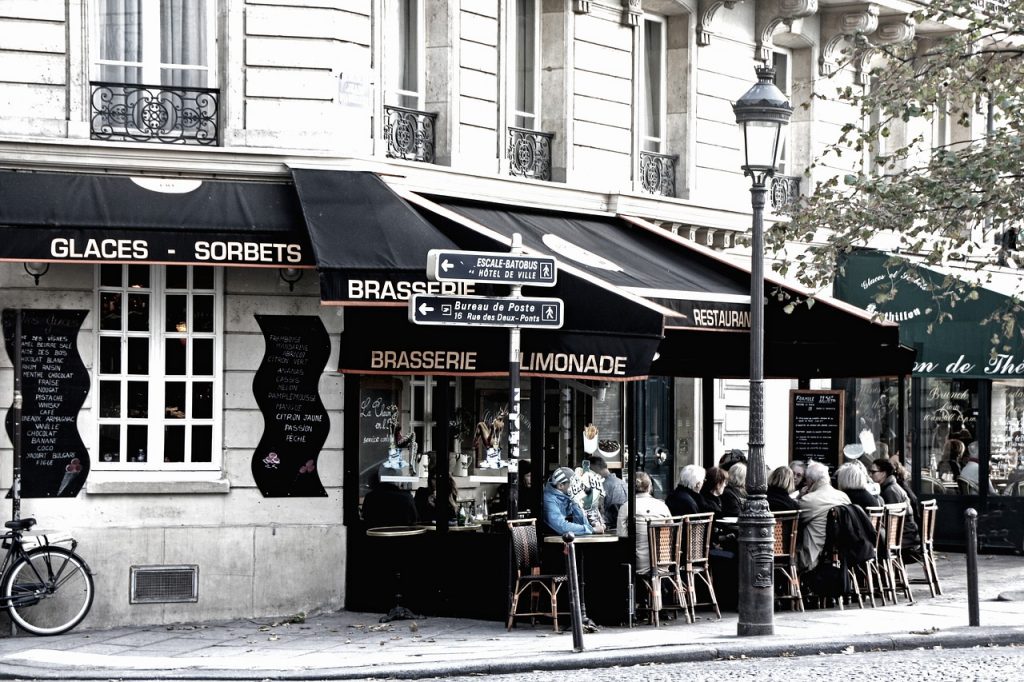 BONV RECOMMENDS
WHERE TO EAT
Best value and nutritious breakfast is at Cojean who offer delicious, fresh and low priced quality food for those who watch their health and waistline. Their breakfast formula includes a big glass of fresh orange juice, coffee or tea, a bread roll and bircher muesli.
Pâtisserie/Salon du Thé Carette is located at the famous Place du Trocadéro. Here you can eat some of the best traditional French salads while enjoying the best view of the Eiffel Tower and the Left Bank of the river Seine.
Café Marly – Lunch or dine in style in the front yard of the Louvre with a view of the Eiffel tower.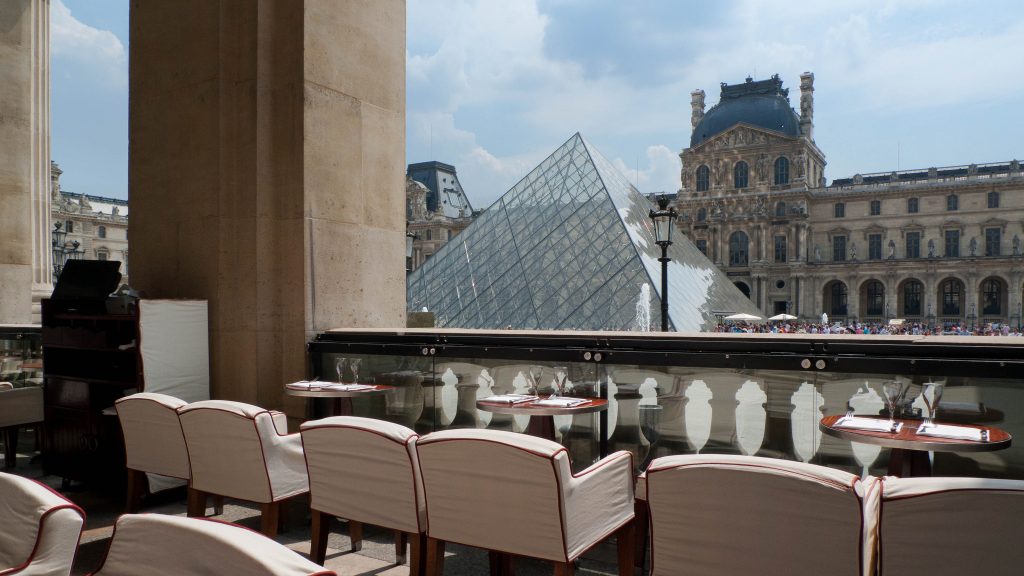 Thiou – Thai restaurant Thiou mixes Franco-Thai flavours for a surprising and original result. Guests enjoy both the refined cuisine and pure ambiance of this restaurant, where many are personalities such actors and politicians.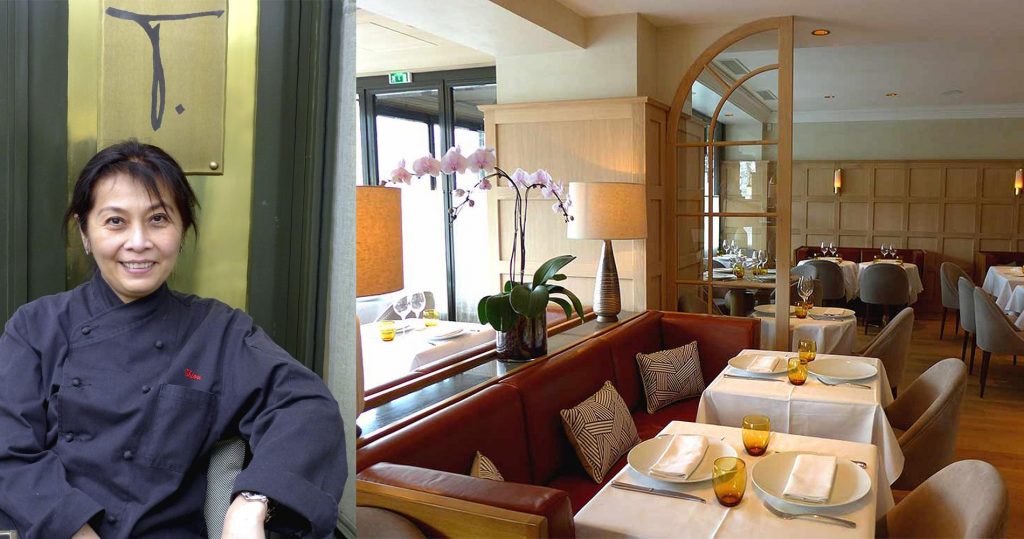 You cant visit Paris without going to Saint-Germain. After shopping and visiting the beautiful art galleries it is a true Parisian experience to take a coffee at Les Deux Magots among fellow city visitors, local intellectuals and celebrities.
Chez André is a traditional brasserie whose classic plates include half a French free-range roast chicken with house French fries and the Beef tartare of lean meat "minced to order and prepared as you like it".
WHERE TO STAY
In Paris, in the heart of the Golden Triangle in a quiet street, lies a hotel that associates the brilliant architecture of the Hausmann era with a contemporary elegant style: La Tremoille*****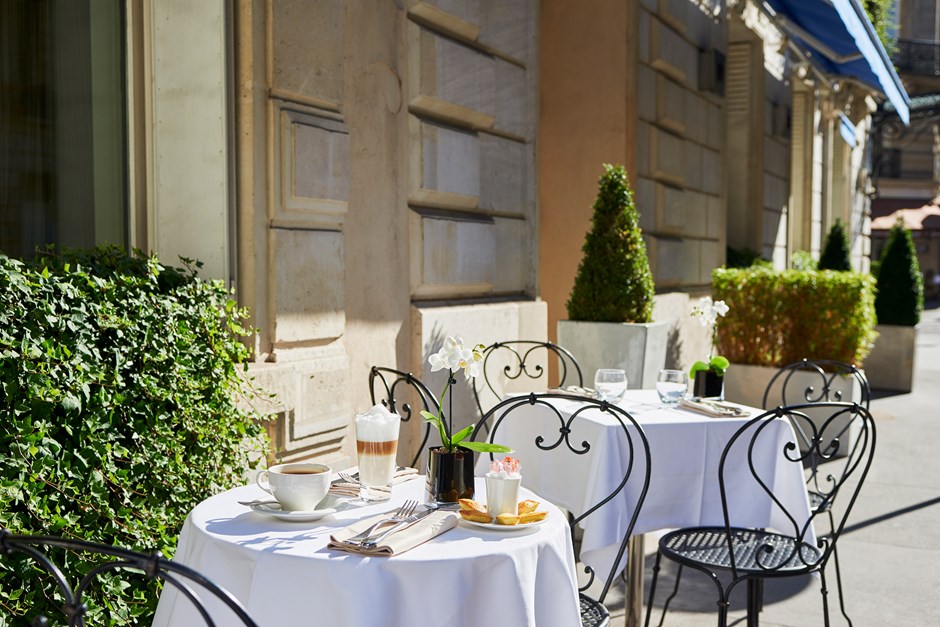 Hotel Particulier Montmartre**** – Located in Paris' charming Montmartre district, the Hotel Particulier is a little peaceful haven with its lovely white building surrounded by lush gardens and elegantly fenced off so even guests have to be buzzed in at the gate.
WINING AND DINING
Costes Hotel for dinner and drinks at the bar. This hotel is a must visit if only for its dark luscious interior, swooning scent and lustrous clientele. Try a table on the terrace weather permitting, but first pop into the cozy bar for an aperitif and some famous guests-spotting. Tip: Expect snooty service.
The bar at Plaza Athénée. Recently refurbished this classic bar attracts well-heeled Parisians and foreign visitors alike. With an international feel, you can get very comfortable here in the large leather fauteuils in one of the cities most spectacular hotels. Tip: Expect excellent service.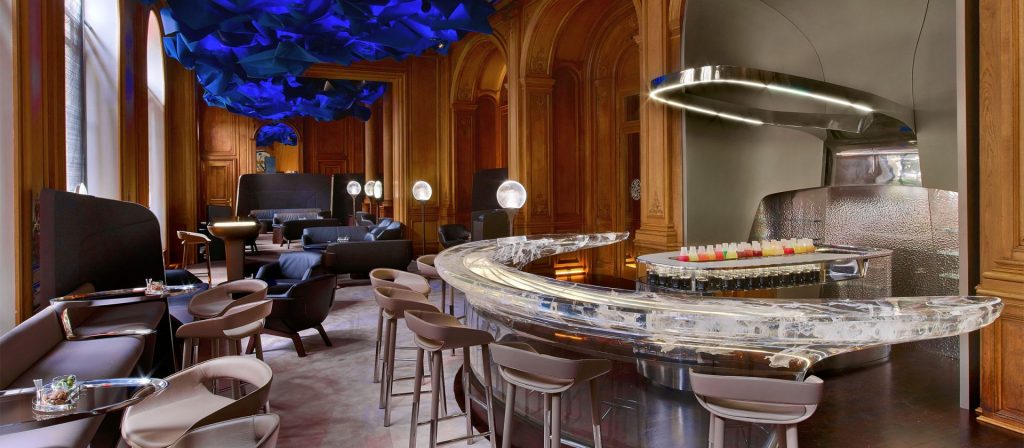 Ralph's at Ralph Lauren's Paris Flagship store on Boulevard Saint-Germain. The bar is tiny but just gorgeous and together with the upmarket rustic charm of the restaurant and country-chic terrace (not to mention the fabulous shopping) this is a lovely place to visit for either an aperitif, lunch or dinner. Tip: Expect super-friendly service.
The best way to see Paris is on foot and for a great Paris by night experience follow the classic trail of Hemingway, Scott Fitzgerald and so many more..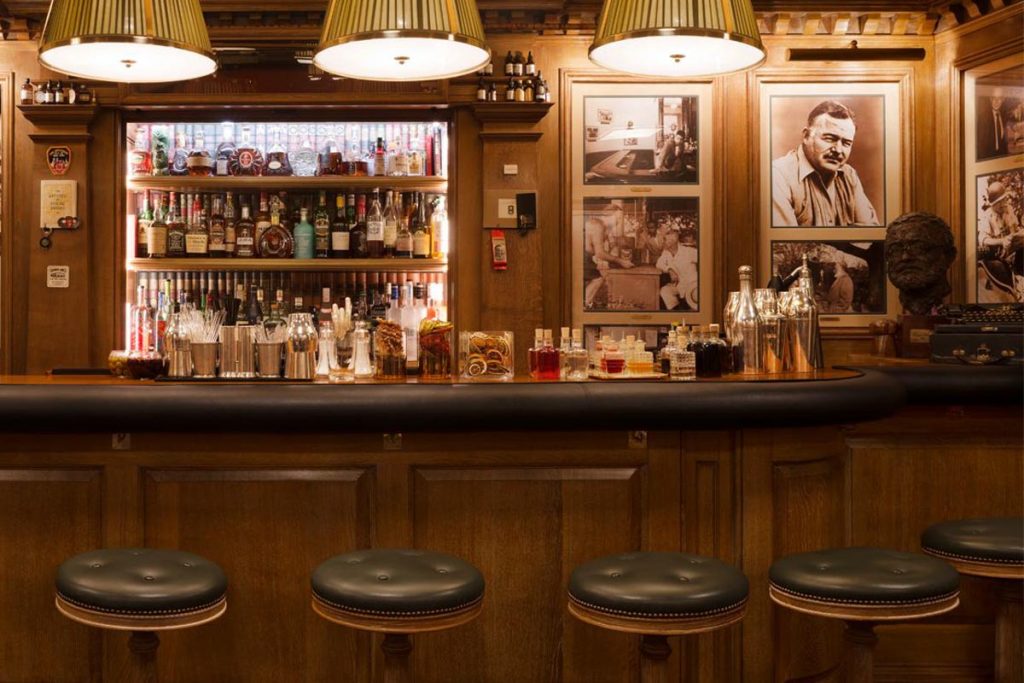 Begin at la Closerie des Lilas in Montparnasse which is where Emile Zola brought his friend Paul Cézanne, and  Théophile Gautier and the Goncourt brothers were regulars. In the 1920's La Closerie became one of American ex-pats' Hemingway, Fitzgerald, Miller's favourite places and still retains that charming feeling of yesteryear. Tip: Have a drink on the lovely terrace.
From Montparnasse take a 25 minute walk up to Saint-Germain-des Prés, passsing through Le Jardin du Luxembourg, to arrive at 1880's Brasserie Lipp. This friendly brasserie has seen many famous writers cross its threshold among whom Proust, Camus, Sartre and Hemingway, whose favourite meal of sausage with mustard and French potatoes in olive oil is still served here. Nowadays you can spot Giorgio Armani having lunch here. Tip: try Hemingway's fave dish for dinner with a beer which has prompted Hemingway once to reminisce in his book A Moveable Feast that "The beer was very cold and wonderful to drink. The pommes a l'huile were firm and marinated and the olive oil delicious. I ground black pepper over the potatoes and moistened the bread in the olive oil. After the first heavy draft of beer I drank and ate very slowly. When the pommes a l'huile were gone I ordered another serving of cervelas. This was a sausage like a heavy, wide frankfurter split in two and covered with a special mustard sauce. I mopped up all the oil and all of the sauce with bread and drank the beer slowly until it began to lose its coldness and finished it and ordered a demi."and take your time to let it go down as it's a hefty meal, before taking another walk.
This one will take you a good half hour at least  to your final destination. Your most direct route takes you past the Musée d'Orsay, across the passerelle Léopold-Sédar-Senghor (a footbridge) over the Seine through the Tuileries Gardens to Place Vendôme. The Hemingway Bar at the Ritz was once the meeting place for F. Scott Fitzgerald (who had his favorite seat), Ernest Hemingway and Gary Cooper who are said to have stayed and talked here for hours until deep into the night. So get yourself a Hemingway Margerita cocktail and do the same.
RECIPE
Steak Tartare
Bursting with flavour, the classic French steak tartare is a meat dish made from raw ground meat usually served with onions, capers, pepper and Worcestershire sauce, and other seasonings, often served with a raw egg yolk.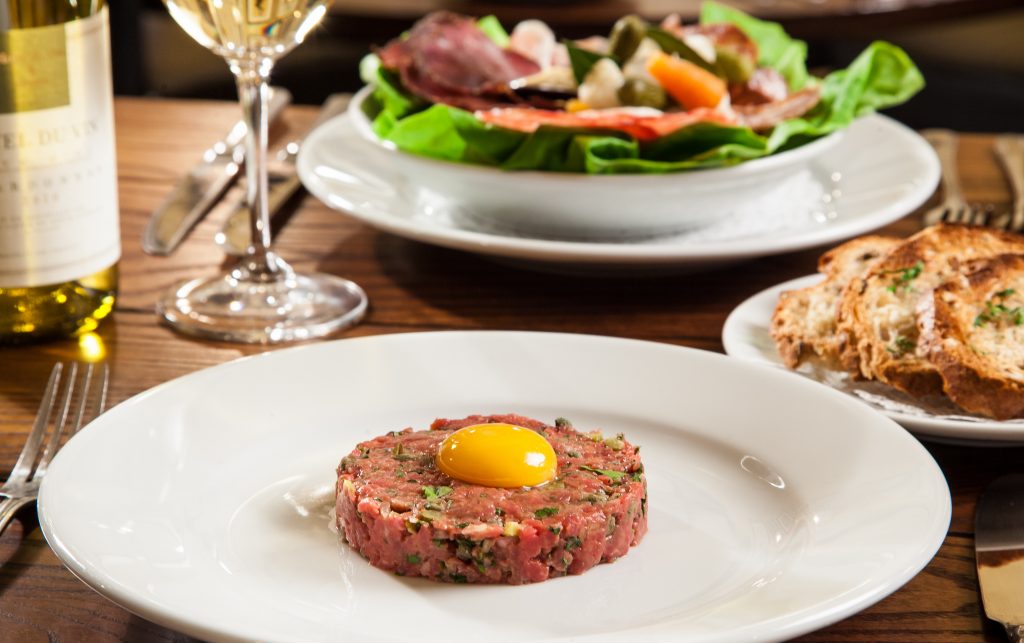 The standard recipe for steak tartare: fast, simple and effective! This is how steak tartare is cooked in most French restaurants:
Ingredients
1 chopped steak or 200g ground beef
2 shallots
some chopped capers
5 chopped gherkins
some chopped parsley leaves
1/2 egg yolk(s)
1/2 teaspoon of mustard
5 cl of olive oil
1 dash of Worcestershire sauce
a few drops of tabasco
salt, pepper 1 pinch
Preparation
In a bowl, crack the egg and add the mustard. Add salt and pepper and olive oil, whisk into a light mayonnaise consistency. Now add the meat, shallots, gherkins, parsley, Worcestershire sauce and tabasco and mix. Kneed the steak-mix into a thick round shape and garnish (optional) with a raw egg yolk.