Deauville is a small and charming seaside village with a grand reputation and even grander establishments; notably the luxury Hotel Normandy Barrière.
With its sweeping sandy beach and lengthy boardwalk, colourful umbrellas and changing booths from yesteryear bearing names of famous film stars, Deauville is a dreamy place.
There are beautiful hotels, a glamorous casino and the picturesque streets are lined with designer boutiques. And then there is the race course, polo club and sprawling equestrian centre attracting well-heeled horse lovers.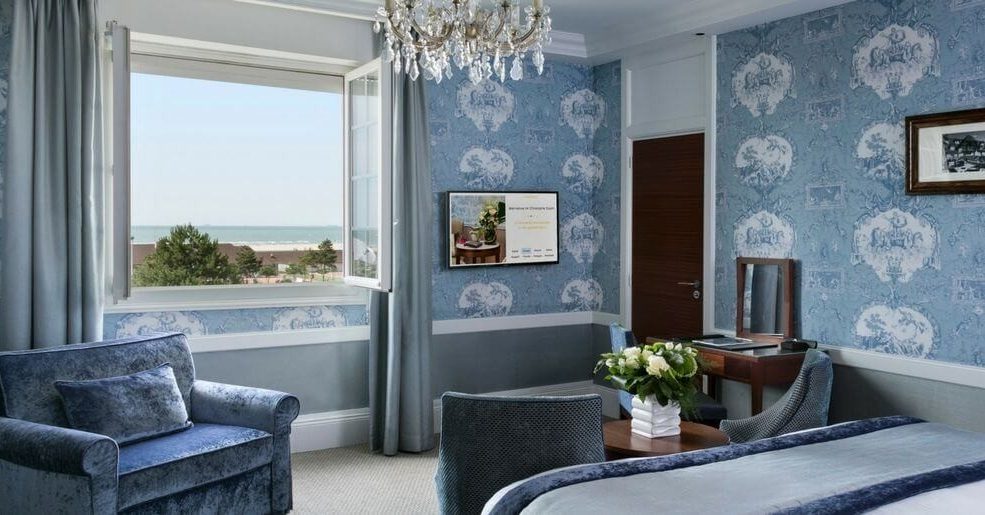 One establishment stands out though: the Normandy Hotel, an elegant and classy lady, who has just had a subtle face lift that sees her reopening her doors this spring with more pizzazz and Belle Epoque swing than ever before.
The soul and atmosphere of this mythical place, built in 1912, have been preserved, including its typically Norman touches, especially its timber. The 5-star hotel now offers 271 rooms and suites (instead of 290 previously); more functional, spacious and luxurious. Some offer views of the English Channel, others of the private pool or the Square François André with its blossoming apple trees. Each is optimized to create a cozy atmosphere with king size beds and fluffy pillows.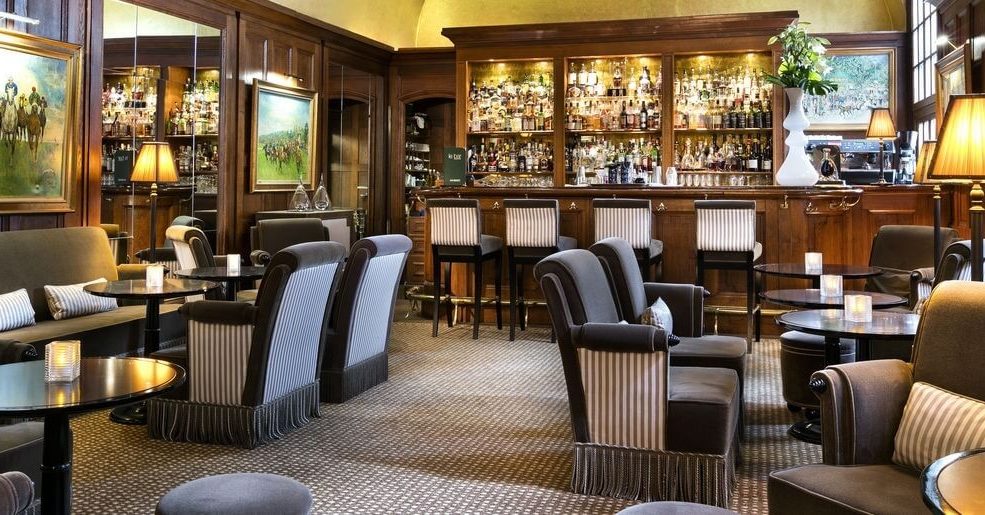 The hotel lounge bar Le Bar Normandy, a retreat for guests and visitors, has always been quite the perfect environment to relax and enjoy live jazzy music against in the plush sofas and chairs, with race horse paintings adorning the walls and a tall mahogany bar with velvet-seat stools. The atmosphere is smooth, the service professional and friendly and on a warm evening you can also sit out on the terrace adjacent to the bar whose glass doors and windows are open to let you can soak up the atmosphere under the starry Deauville sky with views of the hotel's beautiful façade.
The hotel's chic restaurant La Belle Epoque has also been given a fresh touch whilst maintaining its  both simple and refined style. In addition, the Spa Diane Barrière, in collaboration with Aerial Wellbeing for the Future offers a la carte treatments tailored to each person for maximum wellness.
www.hotelsbarriere.com
38 rue Jean Mermoz, 14804 Deauville, France
00 33 2 31 98 66 22
Rooms from 264 € per night, suites from € 496 a night.