A Fuego Negro is modern in decor and menu, i.e. bold colours and creative, experimental pintxos respectively.
With modern decor and trendy music, A Fuego Negro is hip and avant-garde among the more classic pintxo bars and boasts an inventive good-looking and -tasting menu.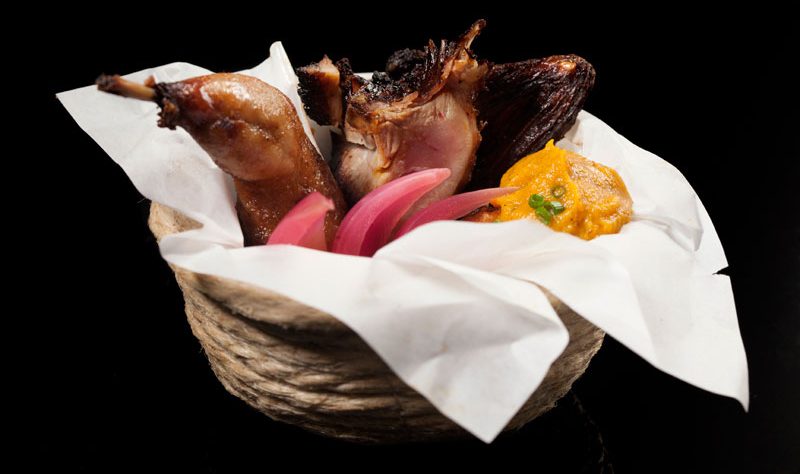 Samples from the unusual menu: Homemade pastrami de Euskaltxerri (Basque wild pig), Anemonas from Donostia with leche de tigre, tartare of bonito & watermelon with grated yolk.
www.afuegonegro.com
31 de Agosto Kalea, 31, 20003 San Sebastián-Donostia, Gipuzkoa, Spain
00 34 650 13 53 73