Bar Txepetxa has a penchant for anchovies and if you didn't like these little delicacies already, you'll learn to love them here.
Recipes for the preparation of the anchovies have been handed down through generations.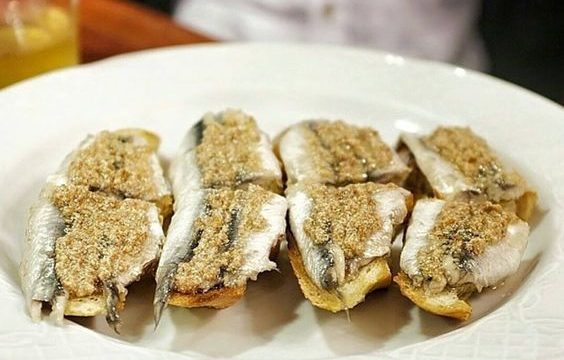 These silvery fillets marinated  in a secret family recipe are arranged on a warm slice of baguette and topped with spider crab, sea urchin roe, black olive pâte and so on – delicious!
www.bartxepetxa.com
Arrandegi Kalea, 5, 20003 Donostia, Gipuzkoa, Spain
00 34 943 42 22 27