La Cuchara de San Telmo is small and charming and usually very busy.
It does not have its pintxos displayed like other bars do – they must be ordered and are served at tables inside and outside.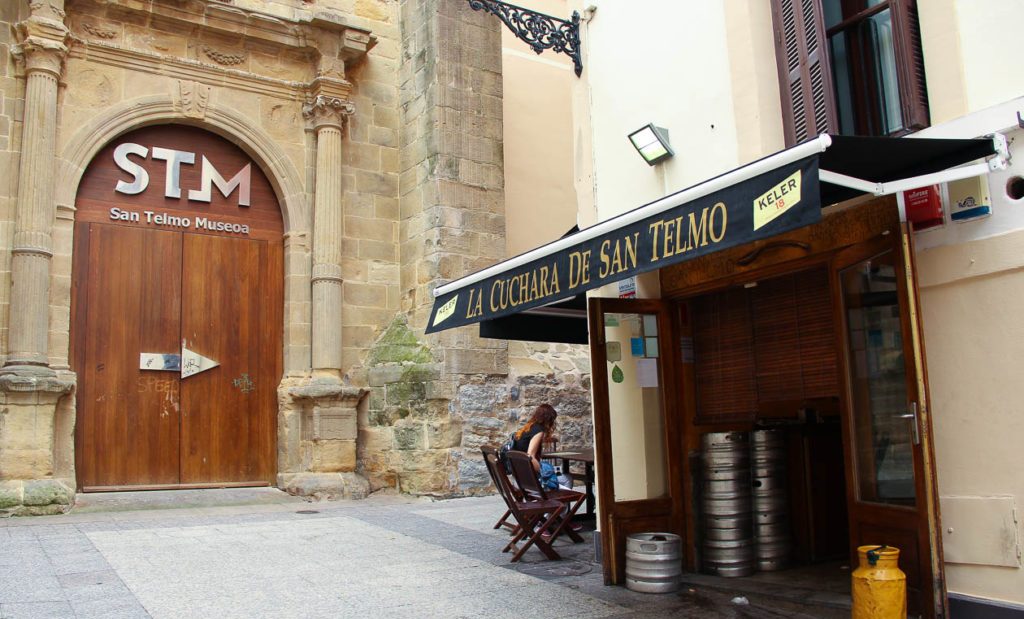 Pintxos on the menu change daily and are fantastic with such delicacies as grilled octopus or ear of an Iberian pig in an emulsion of wild mushrooms.
www.lacucharadesantelmo.com
Santa Korda Kalea, 4, 20003 Donostia, Gipuzkoa, Spain
00 34 943 44 16 55