One of Stockholm's best, most unique and enduring restaurants is Teatergrillen, a theater-inspired cosy and elegant venue visited over the years by actors, writers, artists and intellectuals, media and culture personalities, and all lovers of the artistic ambiance combined with excellent food and service.
Upscale restaurant Teatergrillen is named after the nearby Royal Dramatic Theatre and is part of a family of famous Stockholm establishments which includes its glamorous sister, bar-restaurant Riche and Sturehof, traditional Swedish and seafood restaurant.
The atmosphere is private but warm and the staff are fabulous. The food is unrivalled in its freshness, abundance and creativity; a legacy from the original chef and founder of Teatergrillen, then masterchef to the royal court, Tore Wretman.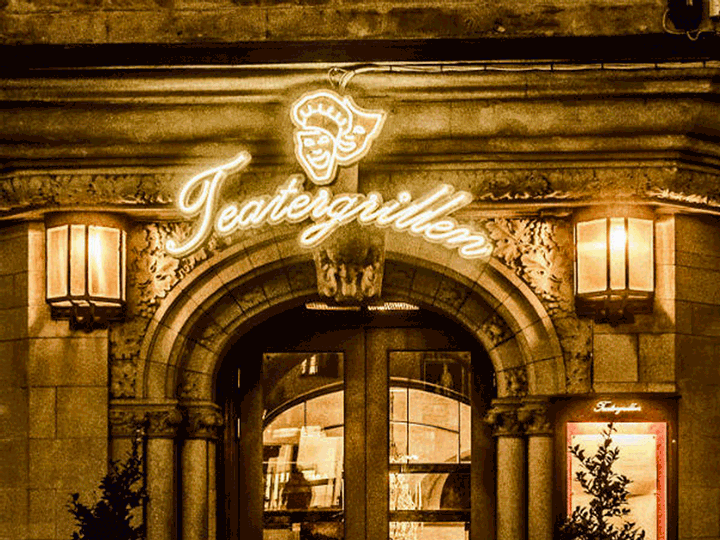 Wretman opened Teatergrillen just after the war ended in 1945. In 1968 Yngve Gamlin re-designed the restaurant's today's renowned interior, incorporating theatrical elements like masks and costumes and a wall-painting continuing around the dining room, which offers a view over the rooftops of Paris. Elegant, warm and unique, this  new decor is still almost completely preserved and has become an attraction in itself for the restaurant's loyal clientele. Tip: If you are a fan, you can book what was once cineast Ingmar Bergman's private table.
Teatergrillen serves a Swedish/French fusion cuisine prepared in Wretmans' classic style by using the best raw produce to create meals of unsurpassed quality. Menu options include traditional Swedish dishes like Cured salmon with rye bread, dill cured- cucumber, radish and horseradish crème as well as Steak Tartare Parisienne with French fries.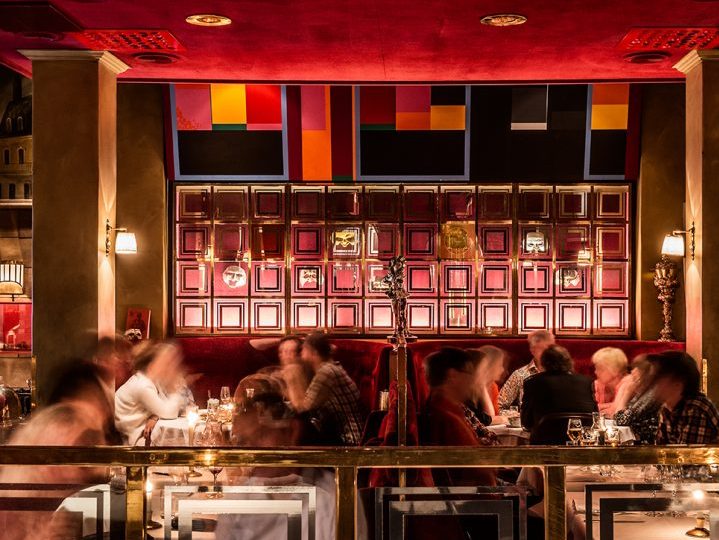 In recent years Teatergrillen has grown: Teaterbaren has opened in the neighbouring building, with a terrace for around 30 guests, while the bar offers 20 seats. Typically, Teaterbaren also sports a theatrical interior, but its menu differs with organic food and juices, and the atmosphere is more café than restaurant. The Teaterbaren complements its big brother Teatergrillen perfectly, however this is no substitute for the real thing.
Teatergrillen is an obligatory experience for anyone visiting the capital of Sweden, for its history, design, food and atmosphere – all earning the restaurant a well-deserved reputation as a gastronomic temple and enchanting venue.
www.teatergrillen.se
Nybrogatan 3, 114 34 Stockholm, Sweden
00 46 8 545 035 65