"The game has such a hold on golfers because they compete not only against an opponent, but also against the course, against par, and most surely- against themselves." Arnold Palmer, American professional golfer
We have found the golf clubs where it's a joy to play against the course, the rest is up to the golfer!
Let's take a little golf tour of Sweden, passing by our favourite clubs, each one worth a visit by any true golf-enthousiast.
Bro Hof Slott Golf Club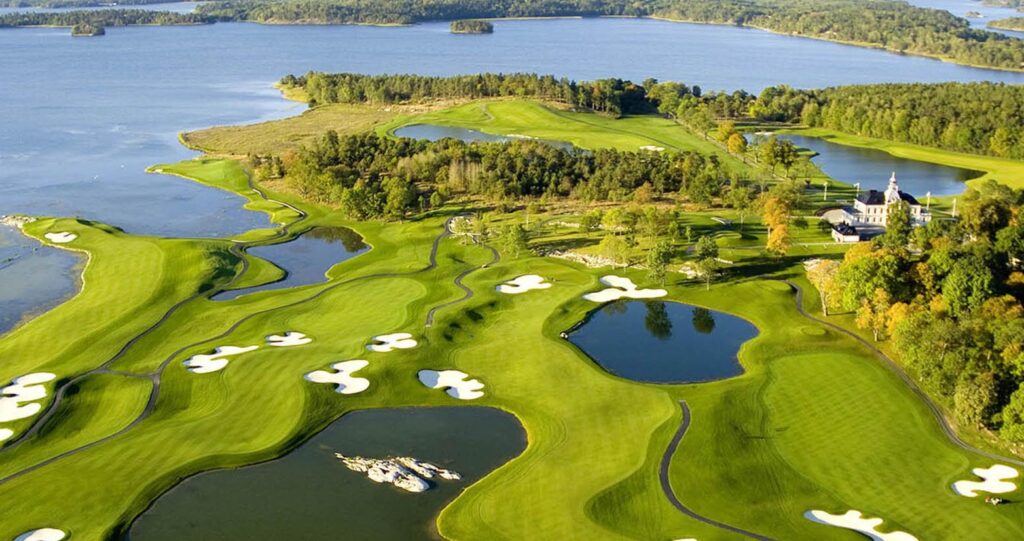 Named after the castle on the grounds which serves as regal clubhouse, just north-west of Stockholm resides the Bro Hof Slott Golf Club on the shores of Lake Mälaren. With its scenic setting, impeccable large and undulating courses and, well-heeled clientele and outstanding service, this golf club is one of the most elegant in Sweden and known as one of the best in Europe. When you drive in past the gate up to the castle, you will be enchanted the elegance and beauty, and when you play either the Stadium Course or the Castle Course you will appreciate the perfectly designed and maintained tee boxes, fairways and greens. Magical!
Bro Hof Slott Golf Club
Bro Hof Slott 197 91 Bro, Sweden
Tel 00 46 (0) 8 545 279 90
E-post: reception@brohofslott.se
www.brohofslott.se
Ullna Golf Club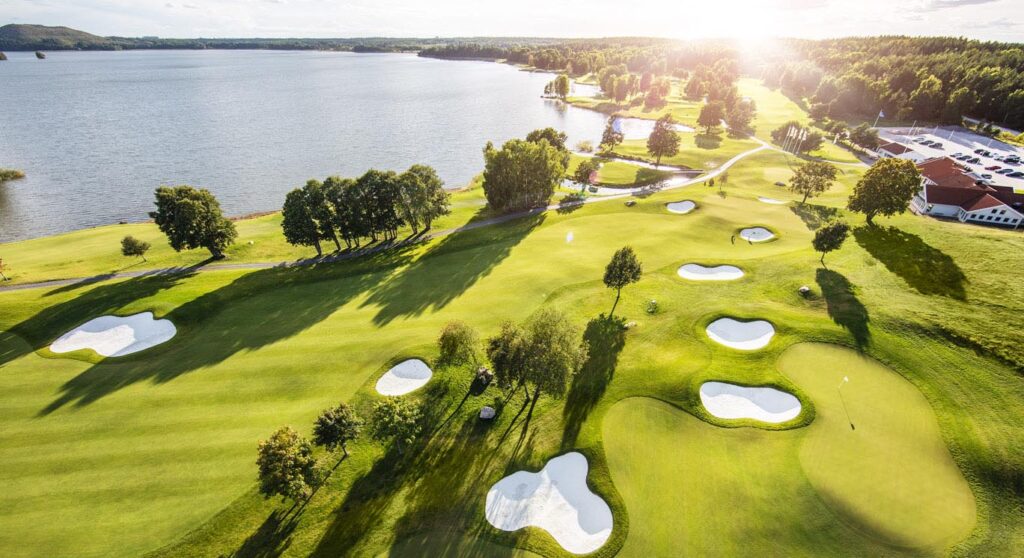 Located just north-east of Stockholm is one of Sweden's most beautiful and best-known golf courses at Ullna Golf Club. Set against the gorgeous backdrop of lake Ullna this course is simply stunning and perfectly maintained with a clever design by its founders ice-hockey star Sven Tuma and golf legend Jack Nicklaus. Ullna also boasts state of the art indoor practice facilities which are very popular in winter and a well-stocked shop with a range of clothes and accessories. The club's staff is friendly and welcoming and a bonus is the great food at their award-winning restaurant.
Ullna Golf Club
Roslagsvägen 36, 184 94 Åkersberga, Sweden
Tel 00 46 (0) 8 514 412 30
reception@ullnagolf.se
www.ullnagolf.se
Barsebäck Golf & Country Club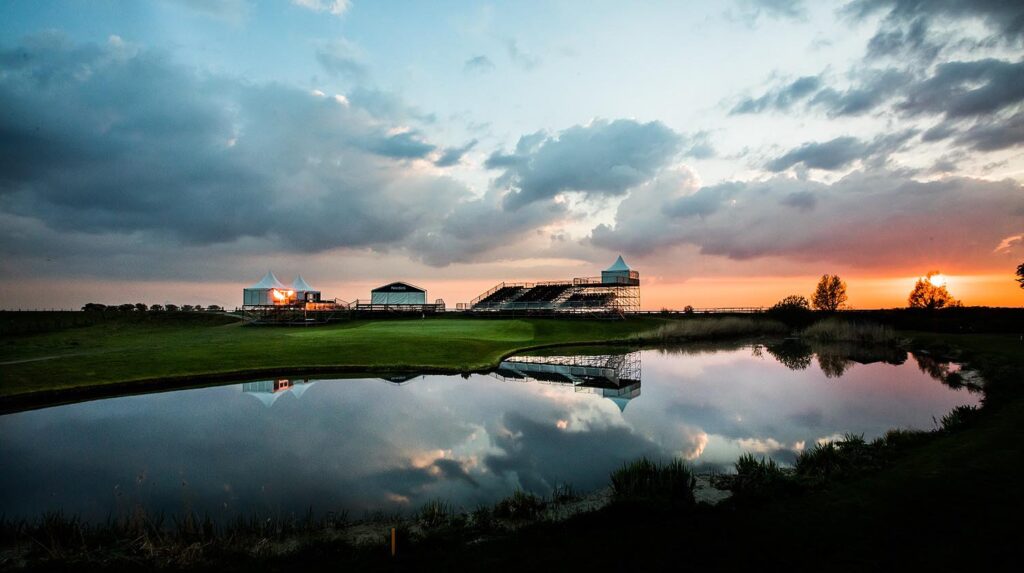 Off to the south of Sweden now, to the city of Malmö, where we find a the renowned Masters Course Barsebäck Golf & Country Club, host to many large scale tournaments including the European Tour Championships and the Solheim Cup. This golf resort in international tour format has all the trimmings with well-maintained large greens framed by forest and sea; a classic that has received praise from global golfing greats such as Nick Faldo, Colin Montgomerie and Annika Sörenstam. The resort has a hotel with ocean-views, gym, pool and sauna, and a restaurant with classic Scandinavian cuisine with a modern touch.
Barsebäck Golf & Country Club
Klubbhusvägen 5, 246 55 Löddeköpinge, Sweden
Tel 00 46 (0) 4 677 62 30
golf@barsebackresort.se
www.barsebackresort.se
Hills Golf & Sports Club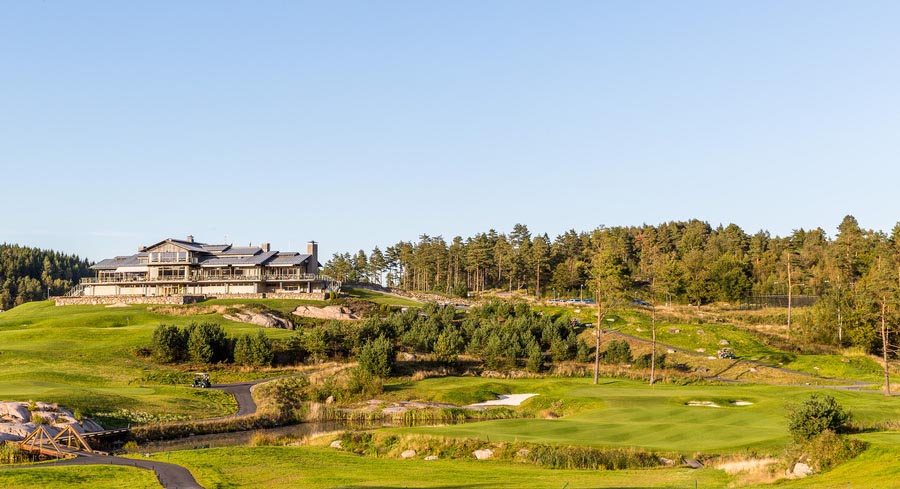 Moving north along the west-coast we arrive at the last, but certainly not the least on our list; the Hills Golf & Sports Club, situated just south of Gothenburg. This top class championship course, which has been described as challenging, is relatively new as it was opened in 2005. One of the few golf courses in Sweden that is based on golf cart use to get full enjoyment out of its immense greens and broad rolling fairways. The Hills Clubhouse is sits on a hill overlooking the golf course and there is a restaurant with a nice terrace that offers similar views. Take your time for a lengthy and satisfying visit to Hills Golf & Sports Club.
Hills Golf & Sports Club
Hills väg, 431 51 Mölndal
Tel 00 46 (0) 31 727 15 00
info@hillsgolfclub.se
www.hillsgolfclub.se