Ana Lázaro, from restaurant Vesta Taberna, has been chosen as the best chef of Madrid this year.
The XXX Gastronomic Contest of the Community of Madrid (XXX Certamen Gastronómico de la Comunidad de Madrid) has a winner: Ana Lázaro, from Vesta Taberna, and her assistant, José Manuel Melcon, have obtained the much coveted first place.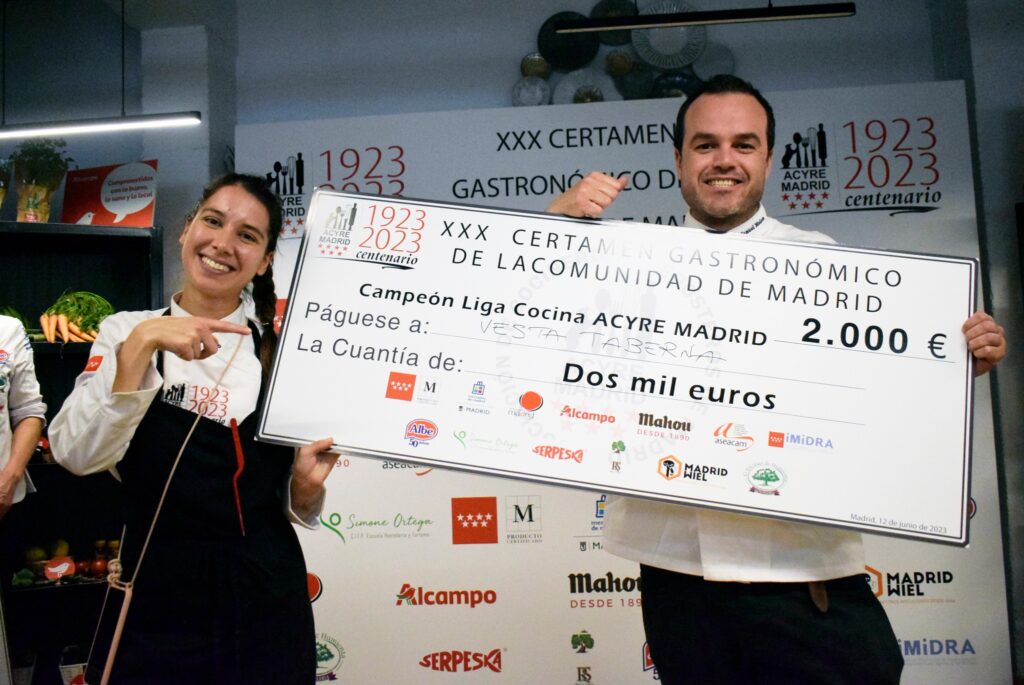 The contest, also known as the ACYRE Madrid Cooking League (Liga de Cocina ACYRE Madrid), consisted of three phases in which ten couples – made up of a chef and an assistant – participated, representing different Madrid restaurants.
The contestants had to complete various assignments, for example prepare a dish inspired by an Isidrian recipe in honor of San Isidro, the patron saint of Madrid. They had to use in the recipe two ingredients with the distinctive M Certified Product and pair these with Mahou San Miguel beer – in fact, most dishes incorporated either wine or beer.
After the two qualifying rounds the five couples with the highest scores made it to the Grand Final, held at the Simone Ortega School of Hospitality and Tourism in Móstoles.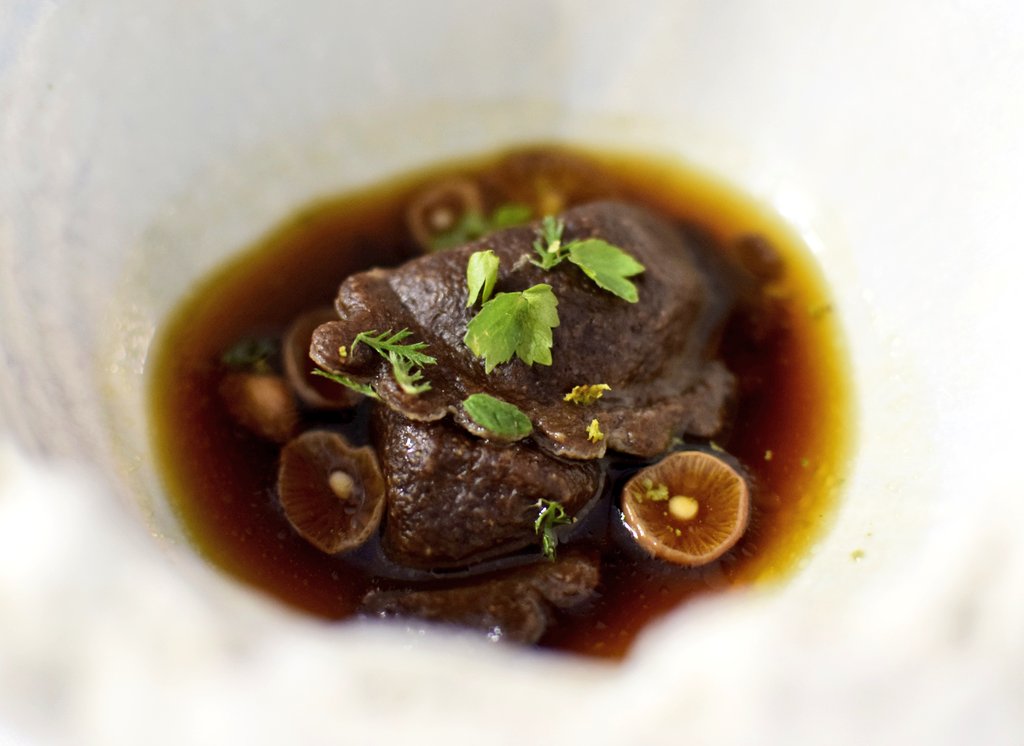 For the grand finale the five couples spent an intense day in which two dishes per couple had to be prepared: one meat, one fish. They were given lamb necks and pig trotters from El Encinar de Humienta and gilt-head bream from Esteros Lubimar de Alcampo Producción Controlada. In both recipes it was mandatory to use at least one product of your choice with the M Certified Product seal and a wine from the DO Vinos de Madrid.
The winning recipes by Ana Lázaro and partner José Manuel Melcon were 'Serrano ravioli: pork and lamb' and 'Serrano bream and smoked broth with vine shoots', which earned them highest score from the tasting jury and the technical jury.
As for the Pastry category, it followed a similar dynamic: the contestants had to make a dessert with a minimum of five different textures (using Alcampo canary red banana) and two Petit Fours (small cakes) inspired by traditional Madrid sweets. The cakes also had to incorporate a variety of Madrid honey and Mahou beer and a minimum of three ingredients certified with the M for Madrid Quality. Again a female chef, María Claudia Covarrubias and her assistant María Gabriela Petrone, from Ramsés, were winners here with a textured dessert called El madrioño, a honey donut with wine syrup and a waffle with beer ganache.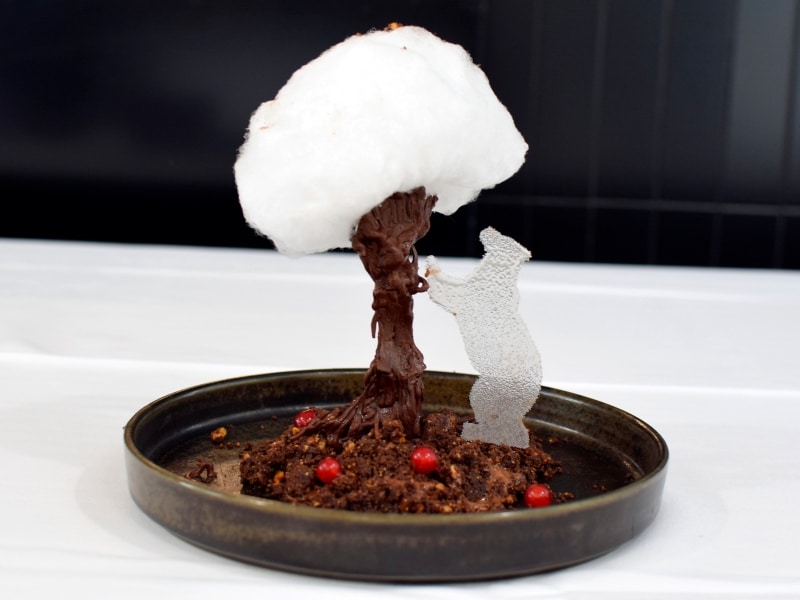 But the overall no 1 was the team behind Vesta Taberna; Ana Lázaro and partner José Manuel Melcon. Now the couple will also have the opportunity to represent the Community of Madrid in the Spanish Championship.
If you wish to judge Ana's amazing cooking for yourself then if you get a chance visit restaurant Vesta Taberna in San Lorenzo de El Escorial, a town in the Community of Madrid. The menu features typical Spanish food made with local, often biological produce and all created with great finesse, but also gluten-free, vegetarian dishes and list of natural wines.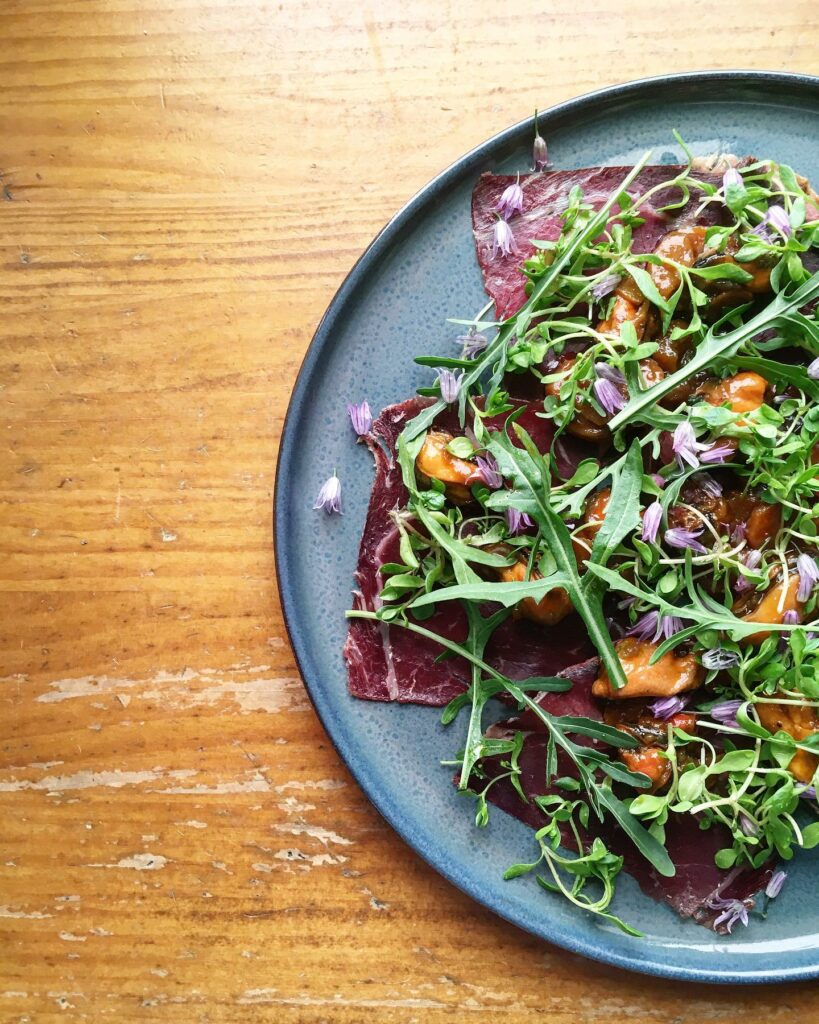 The second prize in the cooking contest went to the representatives of L'Atelier de Joël Robuchon Madrid, Nicolas Leblay and Andrés Castaño, and the third to the couple from the Calisto restaurant, Andrés Valarezo and Armando Tejeira.
José Luis Inarejos, president of ACYRE Madrid, proudly tells how this twenty-third edition has been. "It is a privilege for all of us who make up ACYRE Madrid to organize a contest like this where there is enormous talent. In this contest we have been able to verify that in Madrid there are great couples of chefs and cooks and this is a clear example that Madrid's gastronomy is and will continue to be a world reference".