When Anthony Bourdain went to Rome he stopped in a small restaurant at an "undisclosed location" – later revealed to be Ristorante Roma Sparita – where he wanted to try a "perfect little thing'"; Cacio e Pepe.
For his program No Reservations Bourdain dedicated one – beautifully shot in black & white – episode to Rome. It's no secret that he loved Italy and Italian food so it doesn't come as a surprise that one of his top favourite meals in the world was a humble pasta dish.
So in this episode he visits lovely typically Roman Restaurant Ristorante Roma Sparita and orders their specialty.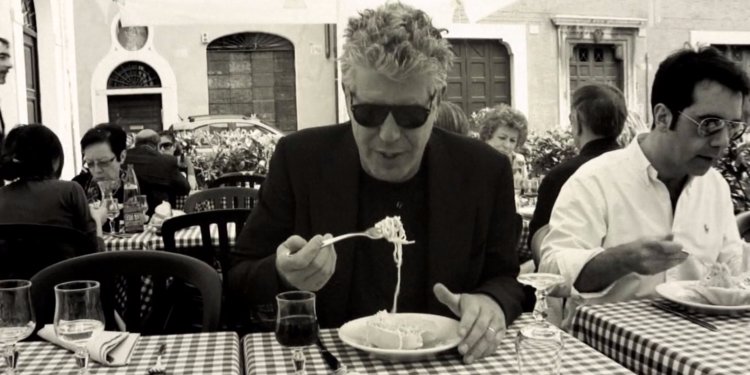 Cacio e Pepe is, in Bourdain's words 'the most quintessentially Roman of perfect little things' and 'simple and sublime'. He goes on to say that "according to Romans there is good Cacio e Pepe, adequate Cacio e Pepe, and everything else .."
We believe that goes for many traditional dishes, don't mess with it when it's perfect. Therefore we want to pass on the real and very easy recipe to you.
All you need is pasta, freshly ground pepper, butter and Pecorino or Parmesan cheese.
Boil pasta and when it's half-cooked put some of the pasta water in a pan, add melted butter and fresh pepper to the water then toss in the pasta with Pecorino cheese and before serving finish with more Pecorino and fresh pepper.
At Ristorante Roma Sparita they serve Tagliolini Cacio e Pepe in a homemade basket of Parmesan cheese.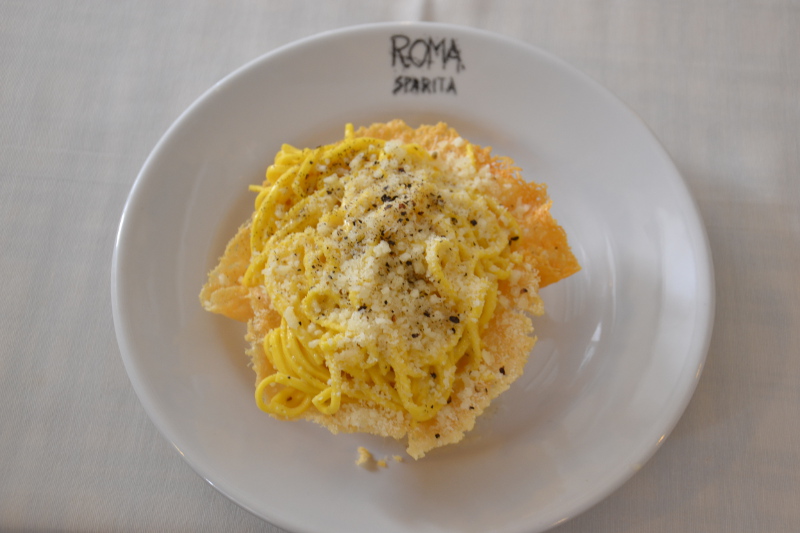 The full 'Rome' Episode of Anthony Bourdain's No Reservations.