One of the essential pleasures of summer, the Caesar salad, just like the Waldorf and the Niçoise, is a famous dish and appreciated by salad lovers worldwide.
We have sought out the best specimens of this emblematic American and one of our own favourite lunch meals in the French capital.
The Caesar salad is more than 90 years old and still as fresh and popular as  ever. Although famous as the salad produced by the US, the Caesar is actually half American, half Italian, as it is said to be created originally by an Italian immigrant restaurateur Caesar Cardini (1896-1956), known to have lived in California in the 1930s.
History has it that on July 4, 1924 – Independence Day – provisions were short in Cardini's restaurant, thus he had to improvise this salad with what remained: romaine lettuce, garlic croutons, lemon juice, olive oil, parmesan cheese, eggs and Worcestershire sauce. A total success!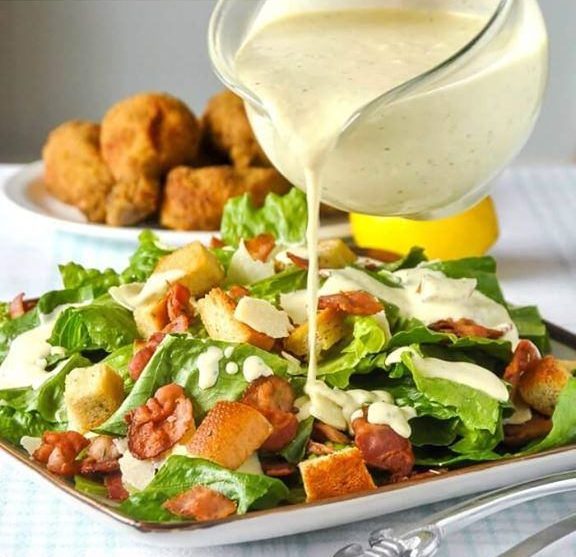 The recipe was patented by the Cardini family in 1948 and the sauce (Cardini's Original Caesar Dressing), packaged and sold in 250 ml bottles.
Some small changes have occurred over the decades: Originally, there were no anchovies in the salad, but the presence of Worcestershire, which contains a bit of fish paste, hints at the Caesar dressing's future taste. Nowadays the soft-boiled eggs from the original recipe are often replaced by hard-boiled eggs. And sometimes chicken is added. However, we can pledge that all Caesar salads (salade César) on our Paris list are as close to the original as they can and should be.
The Caesar is available in many different types of diners, from the simple neighborhood bistro to the latest trendy spot for fashionistas to top five-star hotel restaurants; enough to celebrate the best of them here:
Les Cocottes de Christian Constant 12.50 € Best Value
www.maisonconstant.com 135 Rue Saint-Dominique, 75007 Paris Tel 00 33 1 45 50 10 28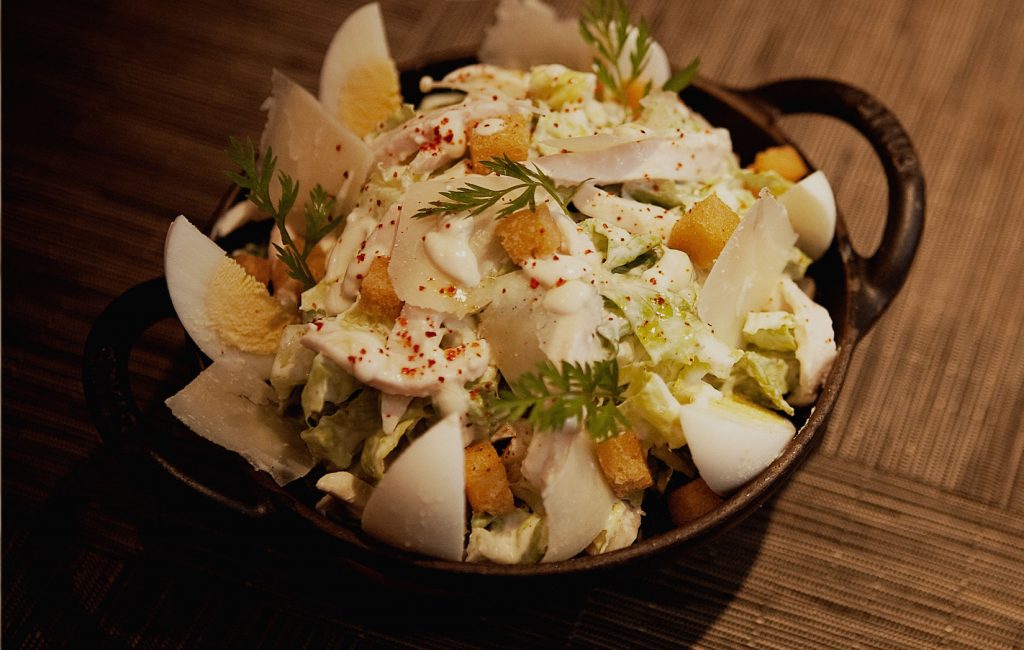 Hotel Amour 14 € Hip ambiance
amour.hotelamourparis.fr 8 Rue de Navarin, 75009 Paris Tel 00 33 1 48 78 31 80
Plaza Athenee – Terrasse Montaigne 36 € Chic (with chicken)
www.plaza-athenee-paris.com 25 avenue Montaigne, 75008 Paris Tel 00 33 1 53 67 66 65
L'Adjugé  21 € Excellent (chicken or salmon)
www.drouot.com Hôtel Drouot (Auction house), 9 rue Drouot, 75009 Paris Tel 00 33 1 48 00 20 20
La Maison Plisson 17 € Relaxed (chicken)
lamaisonplisson.com 93 Boulevard Beaumarchais, 75003 Paris Tel 00 33 1 71 18 19 09