Bodegas Habla is housed in a sublime avant-garde architectural building, especially designed with essentially functional criteria to allow a flow of work optimal for creating their fantastic wines.
The adventure began in a terroir of slate and infertile soils in Extremadura. An acidic land, with little humidity and great temperature contrasts between day and night. But the luck is that the area has a specific microclimate that achieves a greater expressiveness of each of the planted varieties. These were the key factors for the Habla project to settle in the area from the year 2000.
The varieties chosen were some autochthonous, such as Tempranillo, but also foreign varieties such as Cabernet Sauvignon, Syrah and Petit Verdot. These varieties express the features of the terroir in its maximum splendor. In Tempranillo it is voluptuousness, in Cabernet Sauvignon character, in Syrah it is exuberance and in Petit Verdot, depth.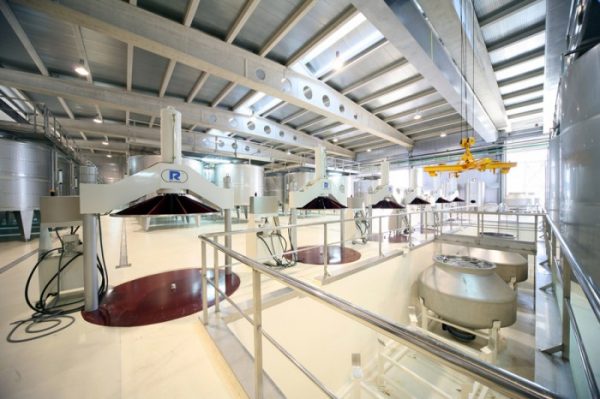 This state of the art winery makes for a fantastic wine-experience for visiting wine lovers who can discover the secrets of the organic viticulture, appreciate the different grape varieties and learn about times of ripening and vintage collection.
Wine tastings take place within the very heart of the winery, from where visitors can enter the elaboration and aging rooms as well as the Museum which houses the legendary collection of all the HABLAS from the beginning.
Autovia A-5, Exit KM. 259,
10200 Trujillo (Spain)
Tel +34 927 659 180
Tel +34 690 64 15 27