Located in the heart of Ribera del Duero, the Matarromera estate was founded at the end of the 80s by Carlos Moro and his family and dedicated to the production of red, gran reserva, reserva, and crianza wines, as well as a white wine brimming with personality and excellence.
Its 180 hectares of vineyards located in the vicinity of Valbuena and Olivares de Duero mainly host Tinto fino (or Tempranillo) vines, but also a few Cabernet Sauvignon and Merlot vines half a century old.
All the wines of the estate follow the traditional production system of Ribera del Duero, focused on the production of Crianzas and Reservas. The most advanced technologies are implemented by the estate to produce red wines of the highest quality.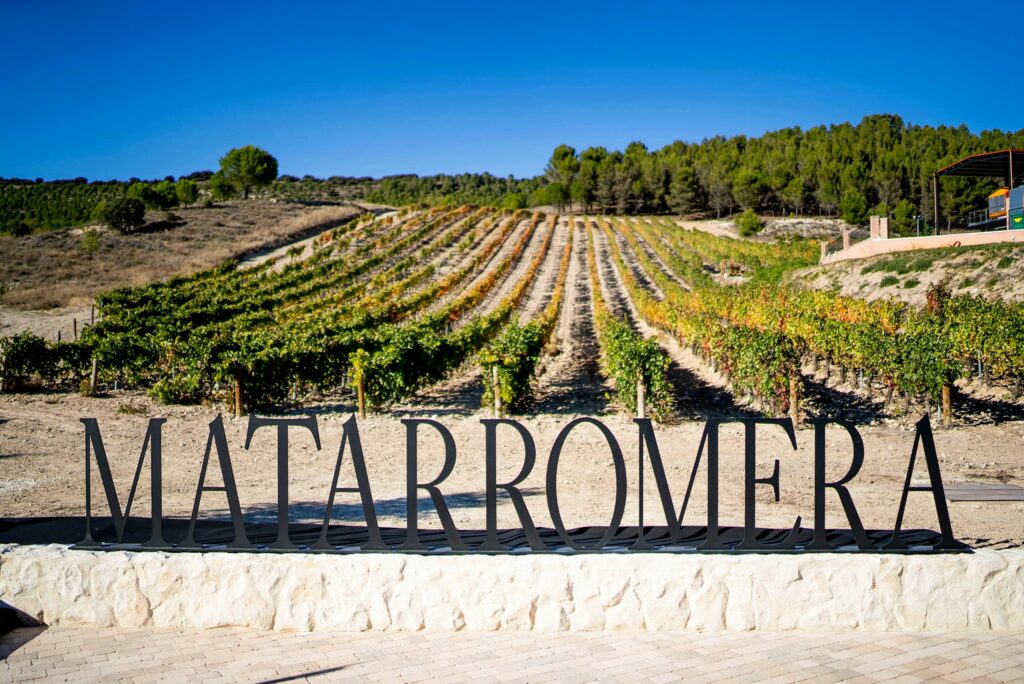 The domain is also very involved in the protection of the environment. Its buildings are designed in such a way as to favour natural lighting, benefit from optimal insulation and have a system for recycling rainwater and waste water for the irrigation of the vineyard. The estate also uses renewable energies (biomass, photovoltaic and solar) and is a pioneer in measuring its ecological footprint, i.e. the environmental impact of the production of certain wines, such as Matarromera Crianza.
Year after year, Bodega Matarromera reaps numerous awards in Spain and internationally. The brand is now present in more than 80 countries on five continents, and its wines consistently exceed 90 points in the Peñín and Parker guides.
Ctra. Renedo – Pesquera, km 30, 47359 Valbuena de Duero, Valladolid, Spain
Tel +34 983 68 33 15