Bodegas Naia makes top class white 'Verdejo' wines with as its flagship the intense and complex award-winning Naiades.
Located on the high central plateau of Spain, Rueda is the only white wine appellation in Castle-Leon and Bodegas Naia sits on just over 20 hectares in La Seca, the heart of Rueda
With at once a continental and Mediterranean climate and due to the altitude, the bodegas' vineyards are exposed to major seasonal changes of temperature, which can vary by almost fifty degrees centigrade between winter and summer. Not much rain falls here, adding to the hardship on the vines. However this has made these vines into natural survivors, and strong, resulting in a perfect balance between acidity and strength of the Verdejo grape.
Bodegas Naia has been rigorous in selecting old vines of the native Verdejo, using only the original clone that was employed to make the first wines in the region, instead of many more recent ones. The commitment to this local clone has enabled Naia to extract the classic aromas of the Verdejo variety, setting it apart from others that have appeared in the Denomination in the past decades.
Bodegas Naia began producing white wines in 2002 from these mature Verdejo vines, that are more than a century old, and has become the Verdejo grape's greatest ambassador, producing wines that are fresh, ample, full of flavour and character, in accordance with the standard set by the great world wines. The winery's white wines have had great success over the years and won top recognition and prizes; in fact, their complex and elegant Naiades is among Spain's best wines.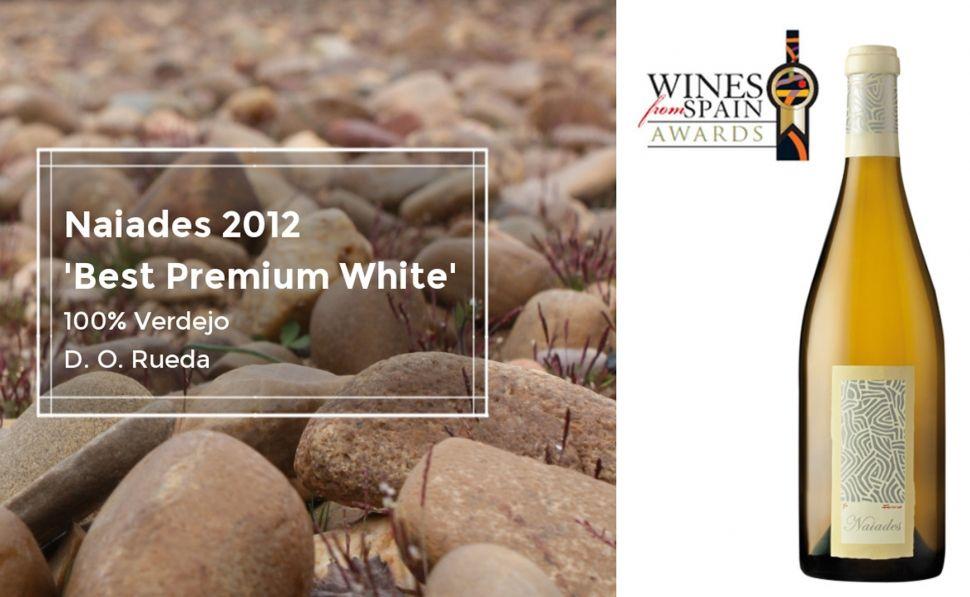 Naiades is a wine that has been conceived to transmit the maximum expression of the Verdejo variety and the Naiades 2012 has obtained the "Best Premium White" award at the Wine From Spain Awards, which have taken place in London in September 2016 and have recognised the best white wines in the world in different categories; "From Bodegas Naia (D.O. Rueda), Naiades 2012 has obtained the highest award among the 650 wines that were presented at this competition."
www.bodegasnaia.com
Camino San Martín, 47491, Valladolid, Spain
00 34 628 434 933