Bodegas Ramón Bilbao is a Spanish winery in La Rioja Alta that produces consistently outstanding expressive wines which have won the bodega the title of Spanish Winery of the Year several times over.
The bodega was founded in 1924, a family winery passed down from generation to generation until 1966 when the last descendant of the family died. It was 1971 when the new facilities were built in the city of Haro under new ownership.
In 1999, Diego Zamora S.A acquired the winery, one of the largest beverage distribution groups in Spain, who began a program to modernize and update the winery and its facilities.
The winery received the award for best winery in Spain in 2014, as a reward for its long history, at the "International Wine & Spirit Competition" in London.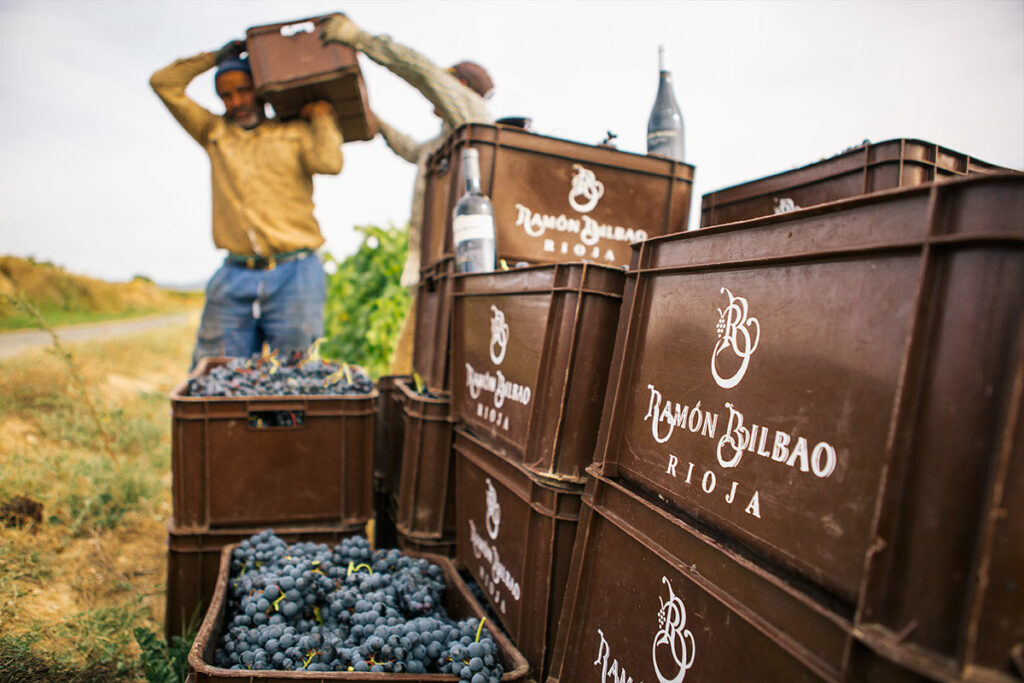 Surrounded by its own vineyards, the winery is located in Haro – the 'capital' of La Rioja Alta, and occupies a total of 7,000 hectares. For the processes of fermentation and maceration of the wine, the winery has stainless steel tanks with temperature control where the wines undergo manual punching and over-pumping.
The winery has a wine cellar and a tasting room. It is one of the most visited wineries in La Rioja and a key point for wine tourism in Spain.
Of. Santo Domingo de la Calzada, 34, 26200 Haro, La Rioja, Spain
Phone +34 941 31 03 16[/vc_column_text][/vc_column][/vc_row]
In Sweden at Systembolaget:
The current selection from Bodegas Ramón Bilbao at Sweden's Systembolaget includes their Reserva, Crianza, Verdejo, Rosé and a special Edition Limitada. If you live in or visit Sweden you can find these fine wines at Systembolaget here.