In 2018 Johan Jureskog opened his first hamburger restaurant whose menu consists of seven different gourmet burgers with accompaniments, two of which are vegetarian.
According to Jureskog the idea for his new place was inspired by, among other things, the successful TV series 'The World's Best Burger' in which Johan Jureskog took a great American burger road-trip.
Bengt Johan Jureskog is a Swedish cook. He was employed at the restaurant Rolf's kitchen in Stockholm, where he later became a partner and now owns and operates the AG restaurant, where the menu mainly revolves around meat.
In 2018, Johan, together with his brother Ludvig, also opened a 'hamburger bar' called Jureskogs which is to be a chain of in total sixty places in Sweden within the next ten years.
"Opening Jureskogs is a dream come true. Thanks to the collaboration with McDonald's and two seasons of the World's Best Burger TV show, I gained a wealth of knowledge and inspiration. Through Jureskogs, I want to go one step further and create a fast food chain for gourmet burgers with sustainable raw materials of the highest grade to the whole of Sweden," says Johan Jureskog.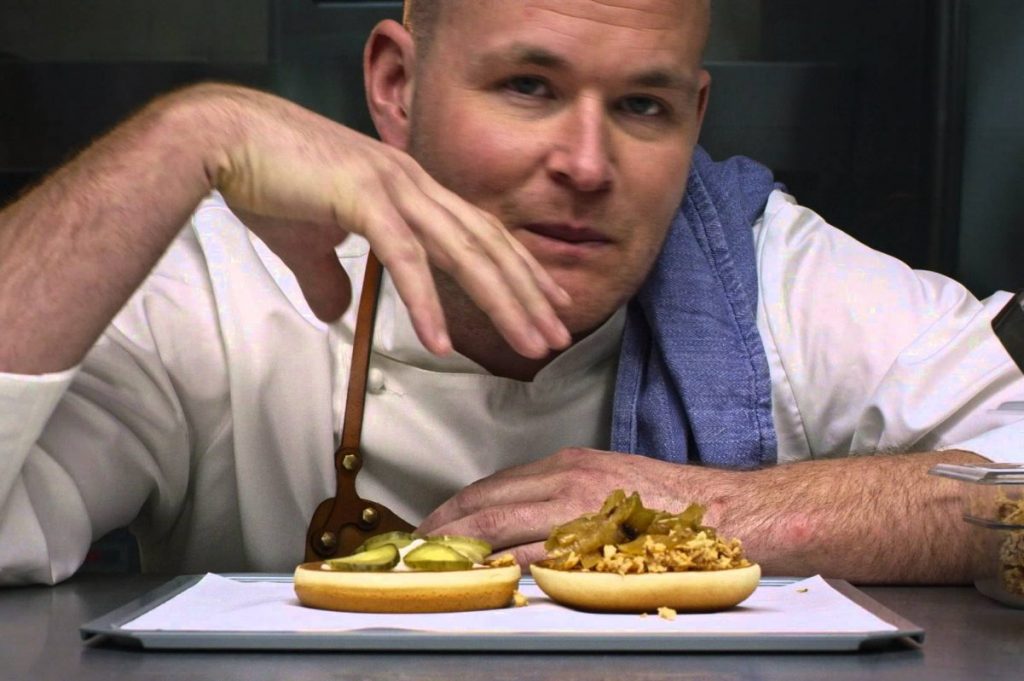 Jureskog's idea was to serve real gourmet burgers using sustainable and quality products. Swedish dairy cows who have had a good long life grazing fresh green grass, and had plenty of exercise doing so, resulting in meat that is rich in both fiber and taste. The bread is organic and baked in collaboration with Gustav Pietsch from Bakery & Spice.
The hamburgers on the menu come in different guises such as the 'Highfive' with truffel-aioli and caramelized onions, the vegetarian 'Middle eastern dream' with falafel and aubergine and of course the classic 'Cheeseburger' prepared with organic cheddar cheese. Also on the menu are organic chicken wings, green kale salad, a nice list of condiments, desserts including a delicious and original 'Cookies & Ice Cream Burger'  as well as a wide range of beverages, with or without alcohol.
Jureskogs
Jakobsbergsgatan 21, 111 44 Stockholm, Sweden