Self-proclaimed Queen of Italian lifestyle, culture and gastronomy, exclusive winter-sport resort Cortina d'Ampezzo is nestled in a valley in the stunningly beautiful  UNESCO World Natural Heritage Alpine region of Northern Italy; the Dolomites.
This is easily Italy's most exclusive mountain resort owing to its stunning position within one of the most beautiful and unique alpine regions in the world, sumptuous accommodation, gastronomic restaurants, glamorous après-ski scene frequented by jet-setters and an aristocratic European crowd and major yearly international events, combined with seemingly unlimited scenic ski slopes, perfectly groomed cross-country tracks, and thrilling off-piste for free-riders.
Cortina has been host to the Winter Olympics in 1956 and a significant number of world winter-sports events; the resort is also the home of top league professional ice-hockey team SG Cortina, and features as the start and finish point of the annual Dolomites Gold Cup Race.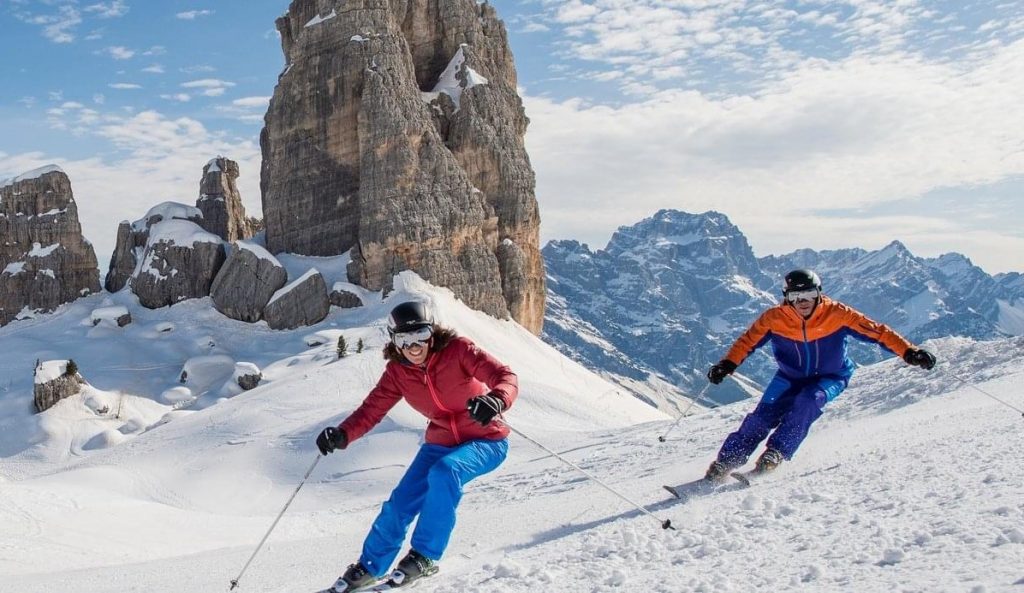 The town of Cortina has been immortalised in several famous films, most notably The Pink Panther (1963), For Your Eyes Only(1981) and Cliffhanger (1993). Every year, from July to August, Cortina hosts the Dino Ciani Festival and Academy, which attracts pianists from around the world.
Its architectural and cultural heritage includes the Basilica Minore dei Santi Filippo e Giacomo, built between 1769 and 1775 and home to the parish and the deanery of Cortina d'Ampezzo, as well as the Rinaldo Zardini Palaeontology Museum, established in 1975, the Mario Rimoldi Modern Art Museum, and the Regole of Ampezzo Ethnographic Museum.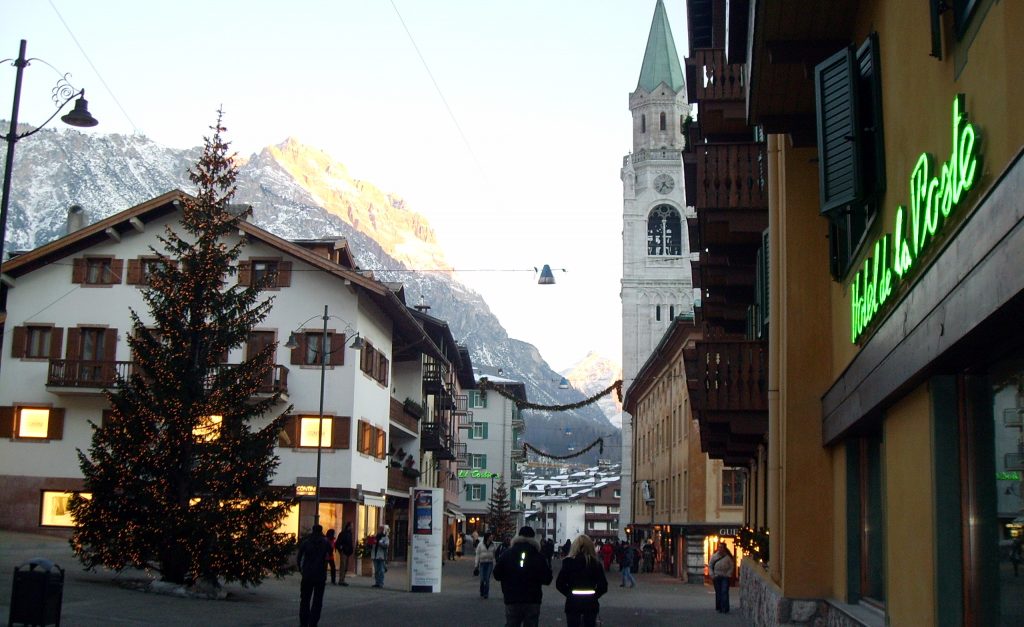 Cortina is part of the largest ski carousel in the world; the Dolomiti Superski, 12 connected ski areas totalling 1200km of slopes, accessible by using just one ski-pass. The resort is a true paradise for snow sports enthusiasts caters to all age groups with its three main ski areas Faloria, Tofana and Lagazuoi-5Torri.
On the technology side, Cortina offers free wifi access in the Lagazuoi cable car and an app for smartphone, iPhone and tablet; 'SkiCortina: Look at the images taken from the web cams, the ski slopes, the weather forecasting, the risk of avalanches, the useful telephone numbers and the local events. Share your position on the social networks and enjoy skiing with your friends!'
Where to Stay:
Luxury: 5* Cristallo Hotel Spa & Golf www.cristallo.it Tel 00 39 0436 192 0010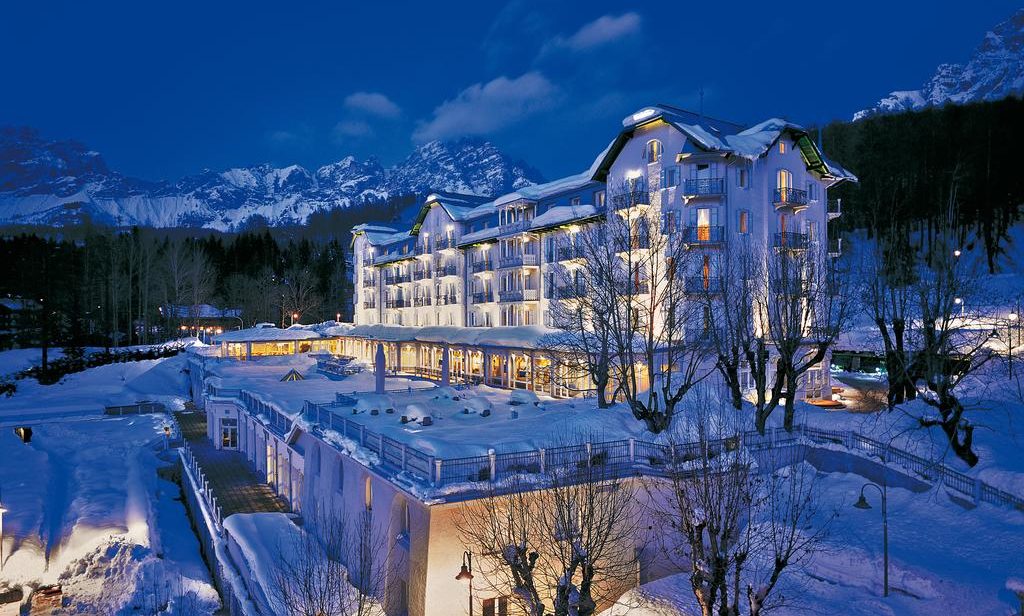 Relaxation: 5* Rosapetra Spa Resort www.rosapetracortina.it Tel 00 39 0436 869062
Cosy: 4* Savoia Palace www.savoiapalacecortina.com Tel 00 39 0436 025000
Friendly: 3* Hotel Natale www.hotelnatale.it Tel 00 39 0436 861210
Where to Eat:
Michelin-star: Tivoli www.ristorantetivoli.it Tel 00 39 0436 866400
Superb Italian: El Camineto www.ilmeloncino.it 00 39 0436 4432
Traditional: Al Camin www.ristorantealcamin.it  Tel 00 39 436 862 010
Après-Ski:
Wine bar: Enoteca Baita Fraina Tel 00 39 0436 862218
Music: Lacedel Blues Bar Tel 00 39 0436 868009
Pub: Molo www.facebook.com/Molo
With its excellent skiing facilities, buzzing après-ski scene and world class events and entertainment, Cortina offers a premier winter-sport destination.