With two addresses, one on either side of the river Seine, Bread & Roses is a multi-performer: Bakery, deli, café, epicerie with top quality delicious products and meals on offer.
Scarlett Johansson says of Bread & Roses, one of her favourite places in Paris: "I love this concept of bakery-patisserie-café-restaurant, particularly the one located near the Jardin du Luxembourg (Luxembourg Garden). The atmosphere there is warm and cozy, and they serve the best breakfast on the left bank! I also stop there from time to time for a cappuccino at midday or an American coffee, and I must admit that they make these to perfection."
For the past ten years, Carole and Philippe Tailleur have been sharing with their customers the products that make their daily life a gustative feast. It was in 2004 that they opened the first Bread & Roses, at the corner of the rue Madame and the street Fleurus, in Paris' 6th arrondissement.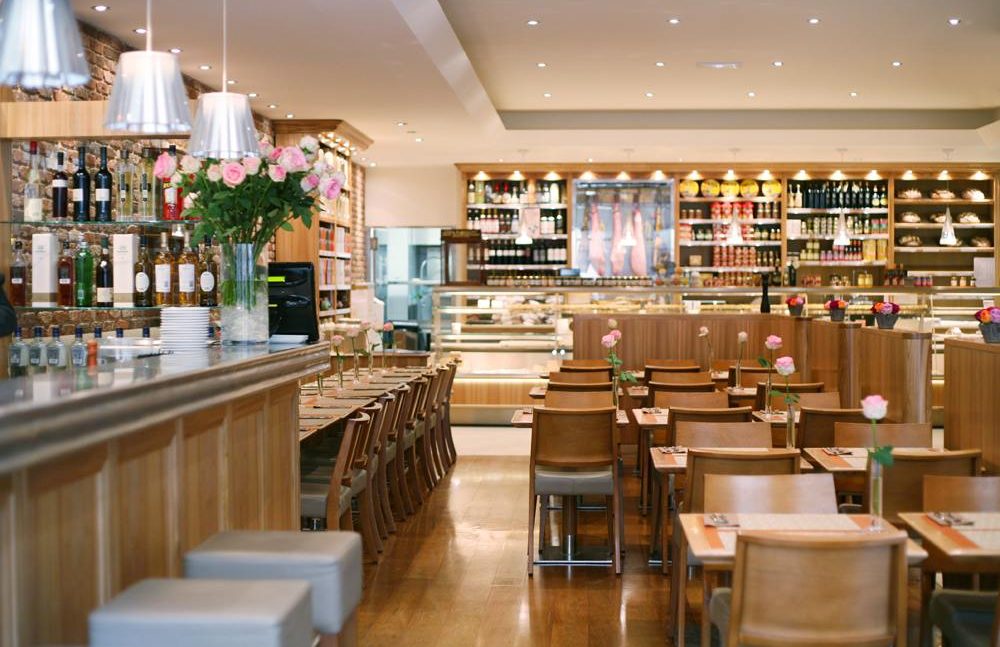 Lovers of Saint-Germain des Prés were soon seduced by this gourmet place, at once bakery, pastry shop, delicatessen, and tea room with a warm and friendly atmosphere. The couple's special breads are all organic and the variety of takeaway delicacies is huge with all types of breads, pastries, pies, quiches, Mont Blanc, Cheesecake, raspberry or lemon pie, macaroons..
To sit down for just a perfect coffee or take a light meal, everything is possible here. The menu is so varied and healthy and yummy, you will be spoiled for choice; anything from a simple plate of smoked bio salmon, to a selection of 'home' salads with hummus, tabbouleh and aubergine, to an entire lobster – all accompanied with various types of bread of course.
breadandroses.fr
Rive Gauche: 62 rue Madame, 75006 Paris, France Tel 00 33 1 42 22 06 06
Rive Droite: 25 rue du Boissy d'Anglas, 75008 Paris, France Tel 00 33 1 47 42 40 00