This century old greenhouse which once belonged to Amsterdam's Municipal Nursery, is a gastronomic restaurant that offers a daily fixed menu, based on the harvest of its nursery and supplemented with the best additional ingredients from local suppliers.
De Kas boasts a sleek interior design enhanced by natural light pouring in through the glass ceiling. Herbs and vegetables are grown in the surrounding garden or next door farm enriching the already delightful menu with that special local feeling.
De Kas says ". . we believe that food tastes best when it is prepared with the freshest, local ingredients, we grow our own herbs and vegetables in the greenhouses and gardens at the restaurant and on our farmland in the Beemster area."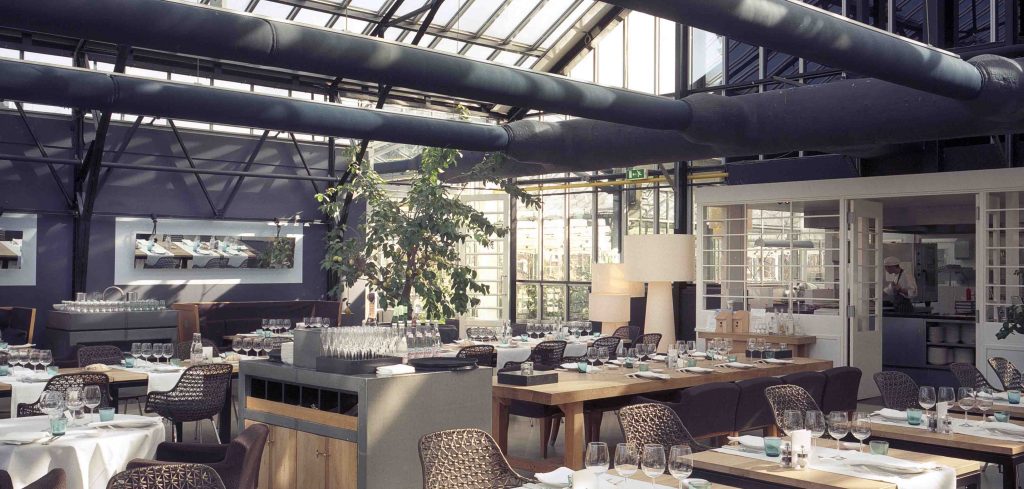 De Kas' cuisine is a stylish European cocktail of fresh and surprising dishes. "A kitchen surrounded by fertile soil where vegetables and herbs thrive .. daylight shines in from all sides and where the chefs are free to express their creativity daily using the best the season has to offer." Top chef Gert Jan Hageman in 2001.
This unique establishment can accommodate up to 140 guests for lunch or dinner in the 8-metre high main greenhouse and separate Garden Room for private gatherings. On fine summer days, lunches and pre-dinner drinks are served outside on the patio in the herb garden.
www.restaurantdekas.nl
Kamerlingh Onneslaan 3, 1097 Amsterdam, The Netherlands
00 31 20 462 4562