Opened in 1839 by its founder, Frenchman Emilio Huguenin Lhardy, this restaurant is considered one of the earliest and oldest restaurants in Madrid.
The place was opened in 1839 as a bakery and gradually began offering meals. Today the former store (lower part) is a restaurant with several rooms.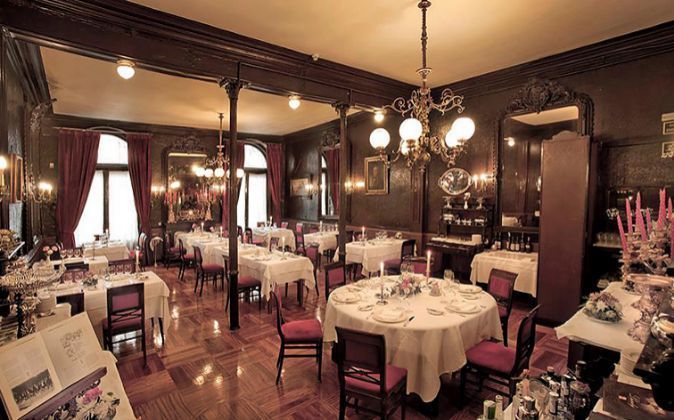 It's famous broth has been served from silver samovars since 1885 and now Casa Lhardy has a classy tapas bar, deli and takeaway service on the ground floor and a culinary restaurant on the first floor.
Type of Cuisine: Traditional
Price: Average 55€
lhardy.com
Carrera de San Jerónimo 8 28013 Madrid, Spain
00 34 915 22 22 07