This is an account of our recent visit to the excellent winery Celler de Capçanes in Spain's Monsant wine region, a cooperative, founded by several families back in 1933 and currently home to one of the world's best female oenologists.
From the oldest Garnachas to the most delicate Pinots, and from the slopes to the terraces, the Capçanes vineyards offer a great variety of terroirs and soils, protected by the Sierra de Llaberia. The majority varieties are the autochthonous Garnacha Negra and Cariñena, which are found at a considerable altitude, planted in goblet and, in some cases, over 110 years old. In the soils, clay, limestone and slate, give the wines a high concentration and a unique intensity; the limestone is freshness, the clay, pure fruit and, the slate, minerality in essence. In addition, the sandy plots, locally called honeycomb, offer wines that are easy to drink and understand, thanks to the deep roots found in the presence of calcium in the subsoil.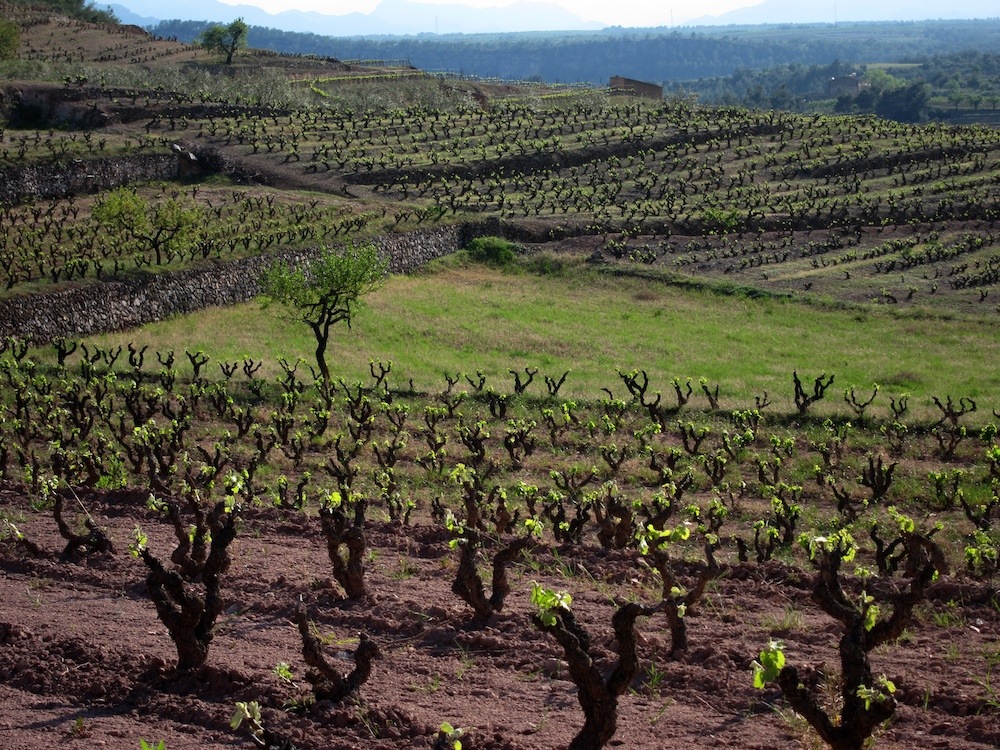 Montsant is a Spanish Denominación de Origen Protegida (DOP) (Denominació d'Origen Protegida in Catalan) for wine located in the province of Tarragona, Catalonia. It covers 12 municipalities and takes its name from the Montsant Mountains in the area. The vineyards extend along the mountainsides among olive groves, forests and rocky outcrops.
After a short stop-over in the picturesque old Fishermans village of Alta Fulla, we started our drive up to the Monsant wine region early in the morning. Our first visit was to Celler de Capçanes, a co-operative which has made a very good name for itself internationally and whose chief oenologist and technical director Anna Rovira is regarded as the best female winemaker in Spain and the third best female winemaker in the world.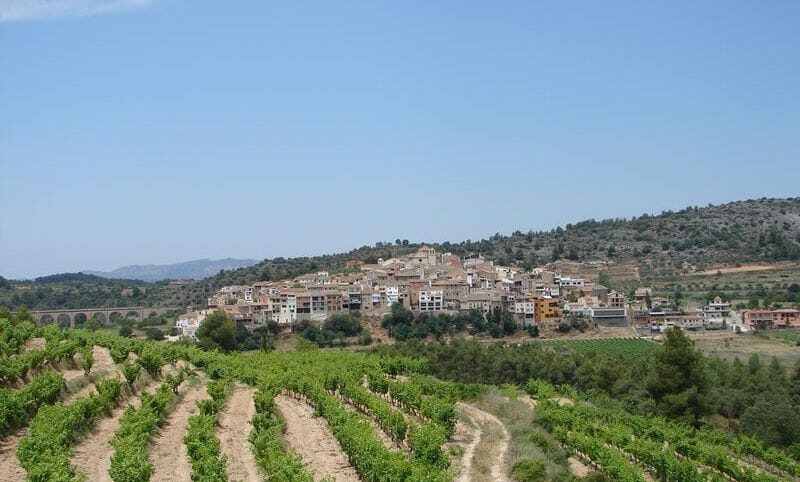 The drive from just north of Tarragona up to Capçanes village takes about 50 minutes and the winery is one of the first things you see when you arrive at this charming little town. The surrounding landscape is very green and undulating, not as rough and mountainous as neighbouring Priorat.
Capçanes village and the winery both exude friendliness and we received a warm welcome entering the bodega. We had already tasted several of their wines and the latest vintages this round of tasting certainly did not disappoint. We are impressed and amazed by the price quality ratio in general of wines celler de Capçanes who has rightfully garnered more awards internationally than most other wine co-ops in Spain. The winery produces a range of different wines, including kosher – which arguably put Capçanes on the map back in 1995 – and biological, as well as olive oil. We tasted the following excellent wines: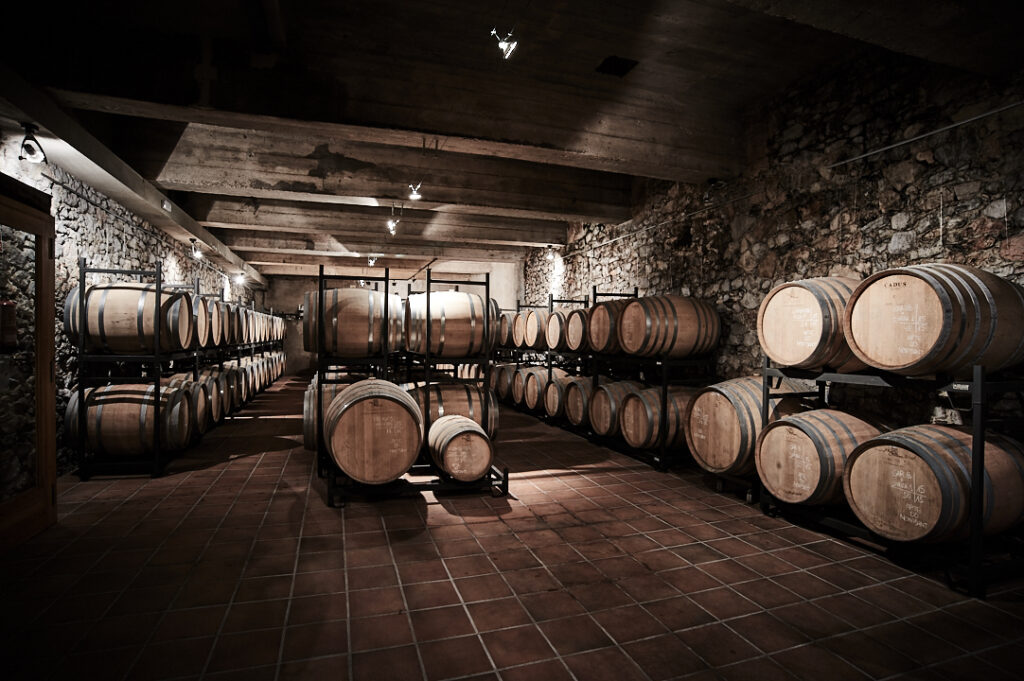 MAS PICOSA red and MAS PICOSA white – Garnacha tinta/Syrah/Cabernet Sauvignon and Garnacha blanca
These two are organic wines, both awarded with many medals and favourable reviews from professional sommeliers.
Wine & Spirits 2020Mas Picosa red 2019: Best Buy "A blend of Garnacha, Syrah, Cabernet Sauvignon and Tempranillo designed to be light and refreshing, this is pretty peppery, with notes of cranberry that would complement a roasted pork loin."
International Wine Awards 2020 Mas Picosa 2019: GOLD
James Suckling about Mas Picosa red 2017: "Very dark nose with tons of black cherries and plums plus a hint of bitter chocolate, but a freshness that pulls you into the powerful and quite concentrated palate, where the generous, soft tannins are beautifully integrated. Long, powdery finish. Delicious now, but should hold through at least 2024." 93 Points
Guía Peñín about Mas Picosa red 2017: "5 stars! There is a good quality price relation. Ecological." 91 Points
International Organic Wine Awards Germany, 2021: Mas Picosa Blanc 2020: 93pts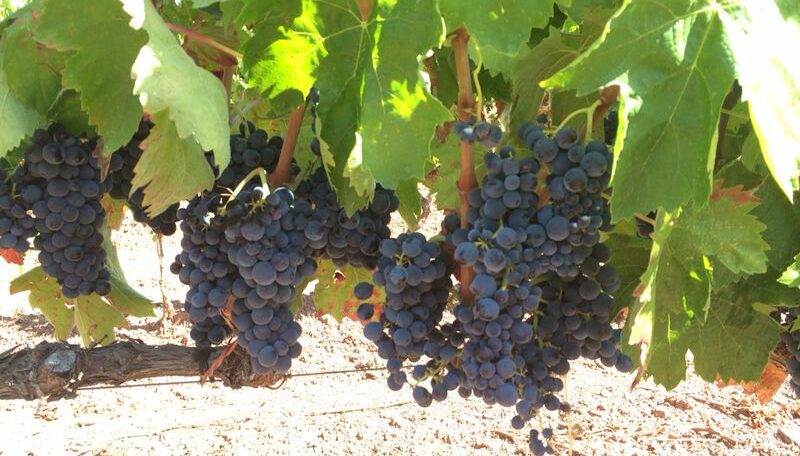 LASENDAL – Garnacha tinta/Syrah
Guía Peñín 2019: Lasendal 2016: 90P. "5 stars! Very good quality price relation"
International Wine Challenge 2020 Lasendal 2018: GOLD
James Suckling:Lasendal 2019:  90pts. "Plums, cherries, wild raspberries, olives and grilled herbs on the nose. It's medium-to full-bodied with fine-grained tannins and fresh acidity. Peppery, smoky character. Flavorful finish. Garnacha tinta and syrah. Vegan."
International Wine & Spirits Awards 2021 Lasendal 2019: GOLD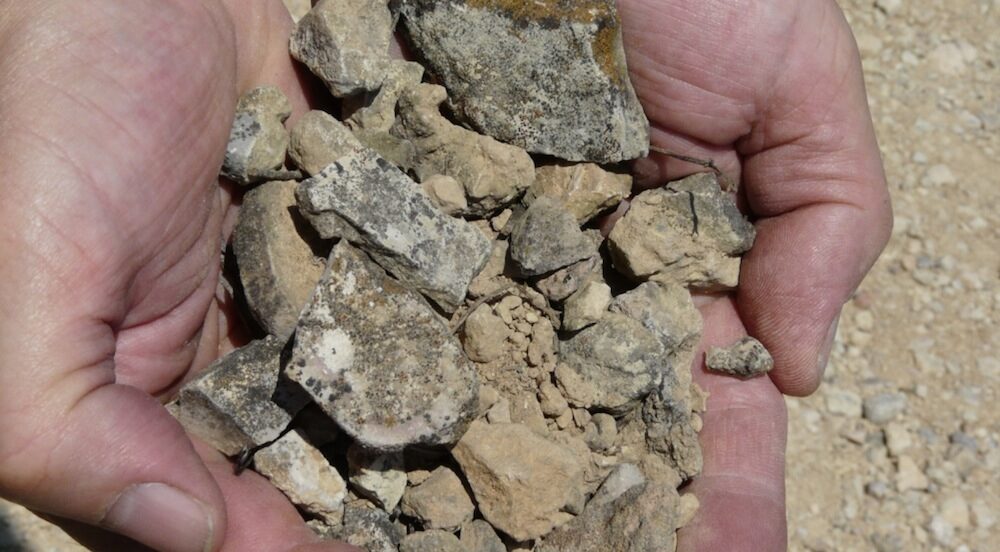 MAS COLLET – Garnacha tinta/Cariñena/Cabernet Sauvignon
Telegraph Weekend, UK: "Wine of the week: Mas Collet….: A superb value red, bursting with warm flavours and seductive nuances of Mediterranean herbs, damsons and wild berries. A lovely, balanced wine…"
Observer FOOD, Tim Atkin UK: "My top twelve bottles of the year!: Mas Collet…:you´d pay more for a wine from neighbouring Priorato, but you wouldn´t necessarily end up with a more pleasurable wine in your glass than this smoky, Grenache based wine from northern Spain."
James Suckling: Mas Collet Selecció 2016 91p. "Bold, black fruit, balanced by generous, supple tannins, making this an easy red to enjoy. But it also has some real depth with notes of licorice and earth adding some complexity to the nose and the long finish. Drink now or hold."
Wine & Spirits 2020 Mas Collet 2018: Best Buy "A blend of Garnacha, Cabernet Sauvignon and Cariñena grown in the higher elevations of Montsant, this is silky, juicy, fresh and savory, ready to serve with a wood-fired pizza."
Decanter World Wine Awards 2021 Mas Collet 2019: 91 pts."Restrained herbal nose. Bright and zesty palate with ripe red fruit, a touch of earthiness and good concentration. Very good at the price."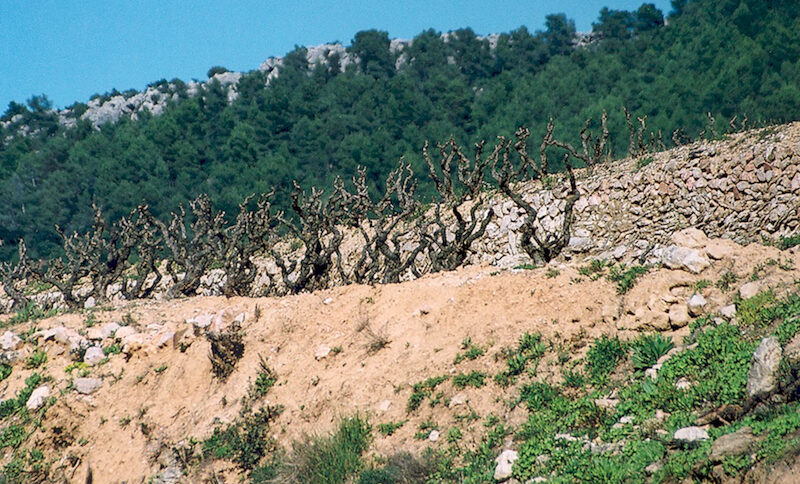 CABRIDA – Garnacha tinta
Robert Parker's Wine Advocate: "The 2009 Cabrida is 100% Garnacha sourced from 85- to 105-year-old vines and aged for 14 months in a mix of new and used French barrels of various sizes. It sports an alluring bouquet of exotic spices, mineral, lavender, incense, and black cherry. In the glass it is dense and mouth-filling with succulent black cherry and spicy flavors and 6-8 years of aging potential. It will be at its best from 2015 to 2024. Rating: 92+ points."
James Suckling tasting 2018 Cabrida 2016 94p.: "Joyful nose of fresh raspberries, summer flowers and a hint of clove. Concentrated ripe fruit, beautifully crafted tannins that sit so neatly within this wide frame. Great balance of sweet and dry, warm and cool elements. Delicious now, but with very good aging potential."
Andreas Larsson 2022 Cabrida 2020 93p.: "Medium deep ruby red colour. Pure expression, mild oak, pure fruit with red berries, plum, garrigue and tobacco. Voluminous palate with grainy extract and tannin, sweet red fruit, pepper and anis flavours with a balanced freshness, mild oak notes and a long warm finsih, already a good drinkability but potent for long ageing."
Cabrida 2020 was crowned the best wine in Catalonia at the prestigious Catalan Wines competition Vinari 2022 Awards. The contest thus positioned a cooperative wine, a Garnacha from the Montsant region and the know-how of farmers and viticulturists over dozens of years in a deeply wine-producing environment that has a long tradition within the historical context of Catalan wine.
Sales rep and sommelier Vanessa Diaz Meyer has said after winning the Vinari award: "The key to success, in my view, has to do with the professional quality that defines each element of the chain: from the farmer to the person who puts the wines on the market." She further explains  that Capçanes is an atypical cooperative, due to the fact that it works collaboratively between members, but following a business model. "It is as if we were three wineries in one, with three differentiated lines of action."
And a special mention goes out to the Olive oil 'Mas Donis' which is absolutely delicious, intensely flavourful and fruity with aromas of arbequina variety, freshly cut grass, tomato, almonds and green walnuts. Just perfect to accompany a mediterranean dish and your Celler de Capçanes wine of choice.
Images copyright Celler de Capçanes