Best value and nutritious breakfast is found at Cojean who offer delicious, fresh and low priced quality food for those who watch their health and waistline and like to spoil their taste-buds at the same time.
Cojean specializes in French high quality fast foods, with salads, sandwiches, soups, fresh fruit juices and warm plates such as quiche and risotto, to eat there or take away.
Their breakfast formula is excellent and includes a big glass of fresh orange juice, coffee or tea, a bread roll and bircher muesli. Most ingredients are organic and the menu is different every day with daily fresh produce.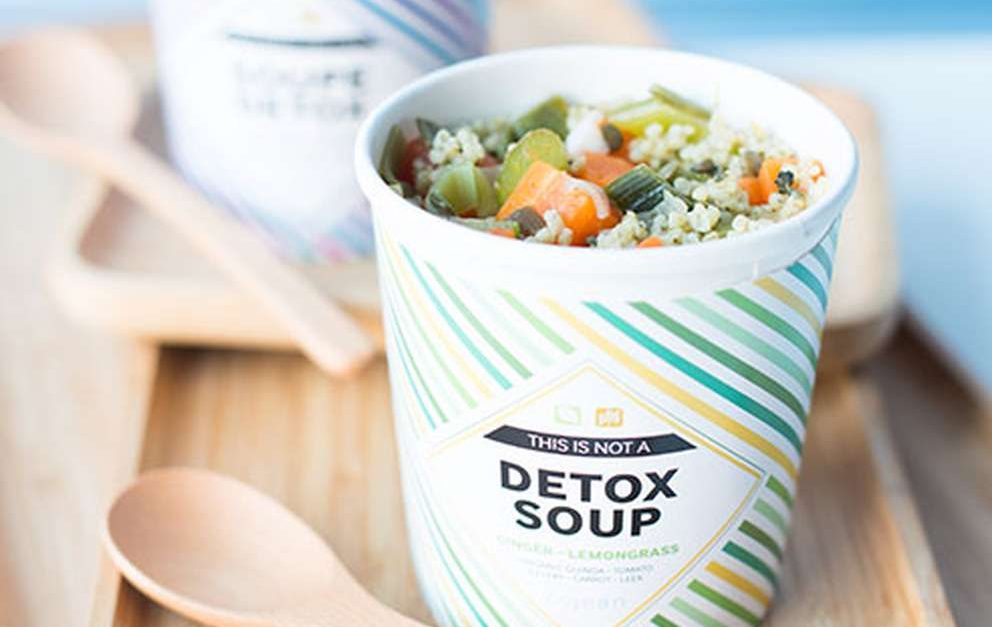 Cojean is currently found in nine locations in Paris, below is our favourite for its location, find the others on Cojean's website.
cojean.fr
Cojean Marbeuf
19 Rue Clément Marot, 75008 Paris Tel 00 33 1 47 20 44 10