The Terres Dorées estate, a family wine estate run by Jean Paul Brun, located south of Beaujolais in the region of 'Pierres Dorées'.
This is a triangle south of Villefranche sur Saone, bounded on the west by the Azergues and on the east by the Saone, whose soil is a Jurassic limestone very close to the terroirs of the Côte d'Or.
Jean-Paul Brun produces remarkable and original wines in Beaujolais. This winemaker has made more than 30 vinifications since his installation in 1979, after his father left a cooperative to build this estate, which was originally 4 hectares. Today, the farm covers 44 hectares spread over several terroirs.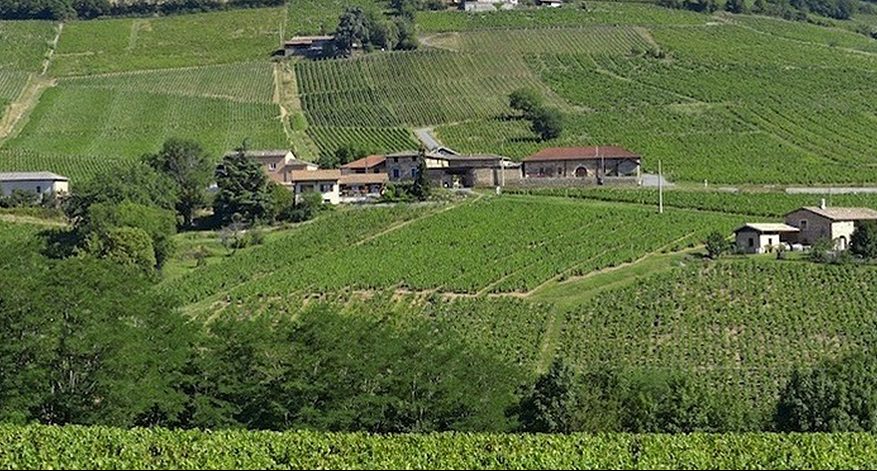 The estate has land on the following appellations: Côte de Brouilly, Morgon, Fleurie and Moulin à vent on granitic soils. Jean-Paul Brun explains that once he had these four he decided it was enough to produce wines with 'the most assertive character'.
The actions and practices of Jean-Paul Brun highlight the respect for the environment, with a keen interest in organic methods. Soils are plowed, for example, and copper and sulfur are preferred to physotanitary products to preserve the vines. Harvesting is manual and only at full maturity. In the cellar, the grapes ferment with their own yeasts, from the soil.

"The charm of a great Beaujolais," says Jean-Paul Brun, "is that you can easily empty a bottle without realizing it."
"At the Domaine, we accompany the vine, from the first bud to the picking with a minimum of intervention. Soils are plowed. We fight diseases with copper and sulfur. Harvesting is manual and only at full maturity. In the cellar, the grapes are fermented with their own yeasts from the terroir. The vinification is bourguignonne, the only way which allows to express the terroir with the most authenticity. The wines are partially aged in barrels."
He emphasises that the addition of SO2 is minimal. The character of the wine is respected and it can mature in the bottle and the Gamay thus gives the best of itself, an authentic wine.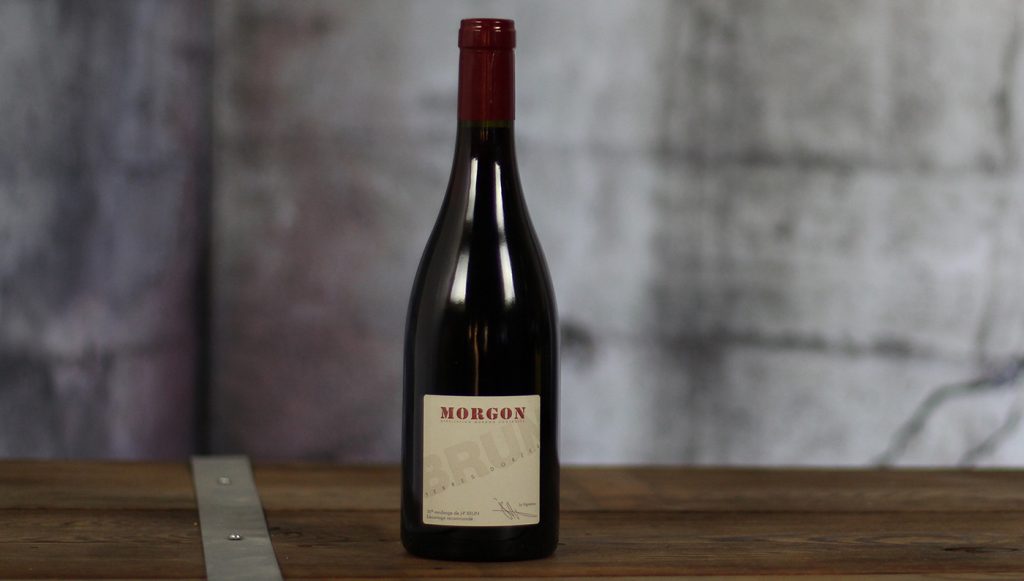 In Vinlagret's cellar:
MORGON CÔTE DU PY JAVERNIERES 2017 – JEAN PAUL BRUN – DOMAINE DES TERRES DORÉES
Fact sheet
Producer: Domaine des Terres Dorées
Region: Bourgogne, Beaujolais, Morgon, France
Varietal: 100% Gamay
Vintage: 2017
Format: 0,75L
Alcohol content: 12,5%
Temperature: 16-18°C
"The 2017 Morgon Côte du Py Javernières is one of the highlights of Brun's portfolio, unfurling in the glass with a complex bouquet of black cherries, licorice and asphalt. On the palate, it's medium to full-bodied, deep and concentrated, with chewy structure and extract, concluding with a long, defined finish. Its balance bodes well for aging—and its structure will require 4 or 5 years in the cellar." Robert Parker 93 Points
"Fragrant for this appellation, but the wine has terrific ripeness and depth, which you feel already in the nose. Confirmation comes with the very concentrated but tightly focused palate and the tremendous lift from the vibrant acidity at the stony finish. Drink or hold. Plastic cork." James Suckling 94 Points
Terres Dorées, Jean-Paul Brun, 565 Route de Alix, 69380 Charnay Tel 00 33 4 78 47 93 45