Designed by visionary architect Frank Gehry of Guggenheim Bilbao, luxury Hotel Marques de Riscal proudly sits amidst vineyards overlooking the charming medieval town of Elciego, the wine capital of la Rioja.
This spectacular designer property offers five-star accommodation, gourmet dining and exclusive wine experiences in an incomparable setting.
The hotel's spectacular facade in Gehry's signature style of undulating titanium and steel sheets is colourful, with gold, silver, and purplish-pink hues in reference to the winery's signature wines. Inside is grand, stylish, sophisticated and plentiful with designer details.
Services at the hotel are impeccable and facilities abundant with a variety of excellent restaurants, including the Michelin-starred Marqués de Riscal Restaurant, elegant wine bar, cozy rooftop library lounge and award-winning vinotherapeutic wellness center.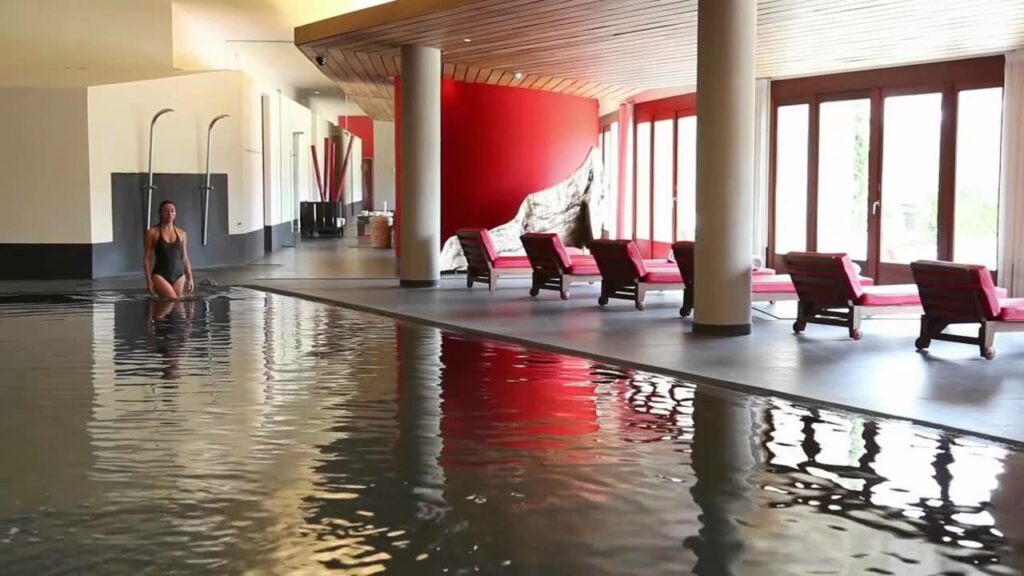 The rooms are luxurious and divided between the Gehry wing and spa wing. Gehry wing rooms are architecturally delightful and exude chic opulence whilst offering stunning vistas of Elciega and the mountains. Spa wing rooms provide the same comforts while combining a more contemporary style with a bespoke elegance.
The Marqués de Riscal restaurant serves typical local dishes, but always with an avant-garde and creative touch, under the guidance of chef Francis Paniego. Let yourself be surprised by the wide variety of à la carte wines, including of course the winery's own, and dishes always based on seasonal ingredients.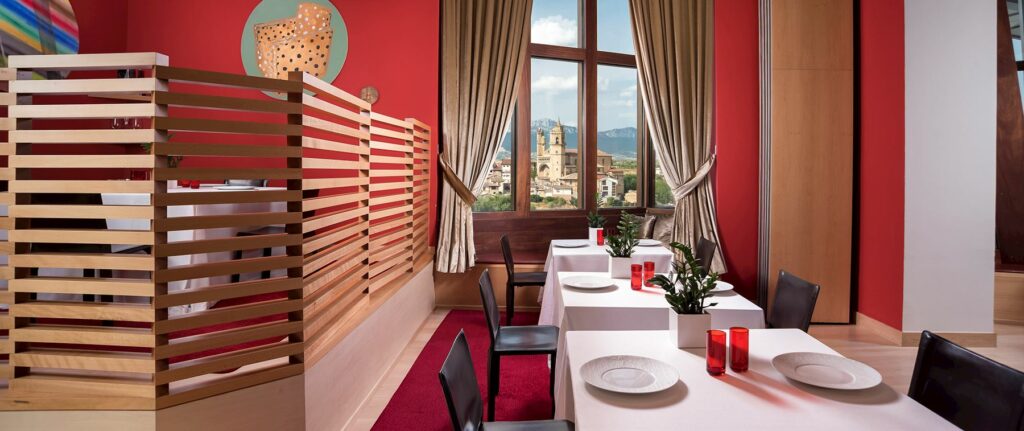 Guests can also enjoy daily wine tours of the state-of-the-art facilities, with cellars housing vintages dating back to 1862, or explore the local region. Elciego is a town in Rioja Alavesa that is well situated to explore Rioja Alavesa and Rioja. Its location, halfway between Haro and Logroño, is an excellent strategic point to be able to visit both cities. Haro is famous for its Barrio de la Estación, an area with the highest concentration of wineries, and Logroño is famous for Calle Laurel, the lively street perfect for a tapas bar crawl.
www.marquesderiscal.com
Bodegas Marqués de Riscal
C. Torrea Kalea, 1, 01340 Eltziego, Álava, Spain Tel +34 945 18 08 80