Christmas is close and the best way to get into the festive spirit is walking around the lovely Christmas markets in major European cities.
Take a walk looking for Christmas baubles, local handcraft items and, of course, a sweet glass of hot aromatic wine to keep you warm.
But walking in the crisp winter days or nights is hungry work. Fortunately all Christmas markets offer a plethora of tasty goodies to keep you going: every country and city has their own Christmas specials. We will show you to the best Christmas markets in Europe and where you find the tastiest Christmas food.
Dresden's Striezelmarkt
This is the oldest Christmas market in Germany famous for its Stollenfest which is held every year on the second weekend of December and consists of a parade of the best bakers and confectioners in Dresden showing off their the giant stollen.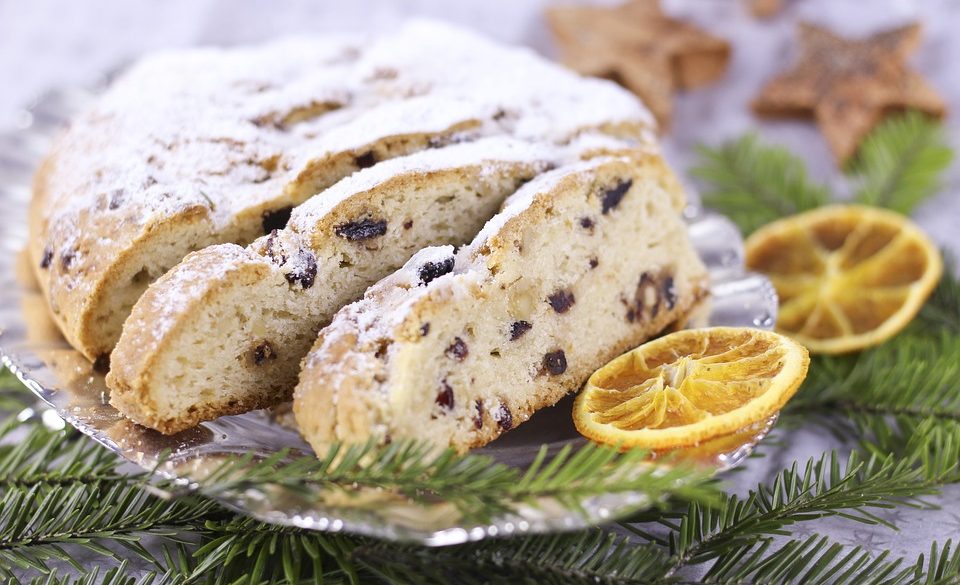 The name stollen is derived from Christollen, or tunnel of Christ. It is is a sweet bread with candied fruits and raisins and often crushed almond paste inside, covered by a dense layer of icing sugar. It has been sold in this Christmas market since the 15th century.
Christmas Markets of Vienna
Between mid-November and the end of December, a total of seven flea markets appear in the Austrian capital, each with its own spirit, each filled with handicrafts, delicate Christmas decorations and its own gastronomic specialties: from potato pancakes and rosti to the classic gingerbread or the obligatory mulled wine (with extra trickle of rum or other alcohol to warm you up).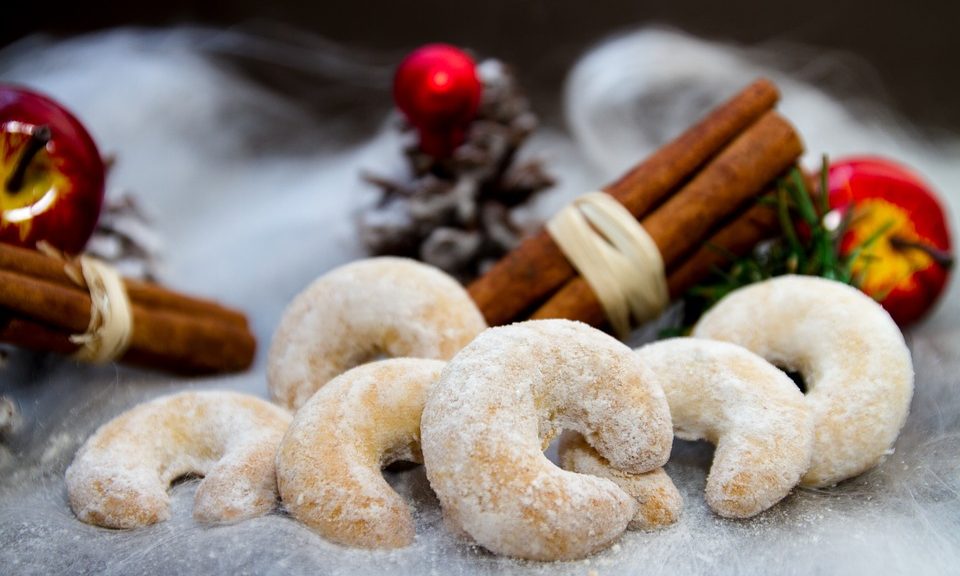 But the best is the Schönbrunn Palace market where you can try the Vanillekipferl; butter cookies in shape of half moon, sometimes with nuts and always with lots of icing sugar.
Natal Flea Market in Lisbon
It is usually celebrated in the first days of December, the perfect dates to fill us with Christmas spirit.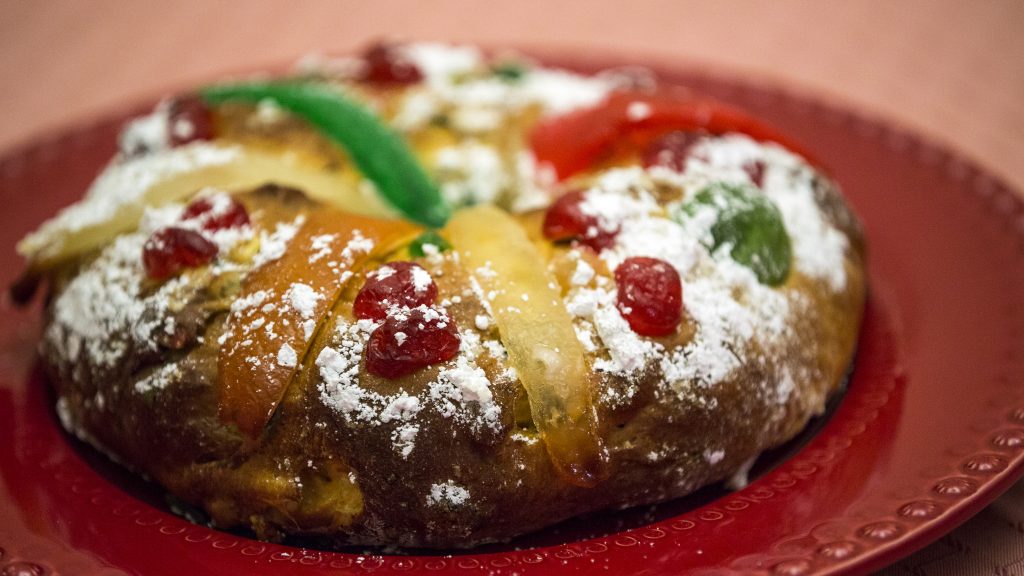 Fill the socks with gifts and also the stomachs with one of its sweet stars: the Bolo-rei, which is reminiscent of the French gâteaux des rois with puff pastry and almond cream.
Strasbourg Market
Strasbourg is probably the Christmas capital of Europe or, and its market with over 300 stalls full of crafts at the Plaza de la Catedral has been held since 1570.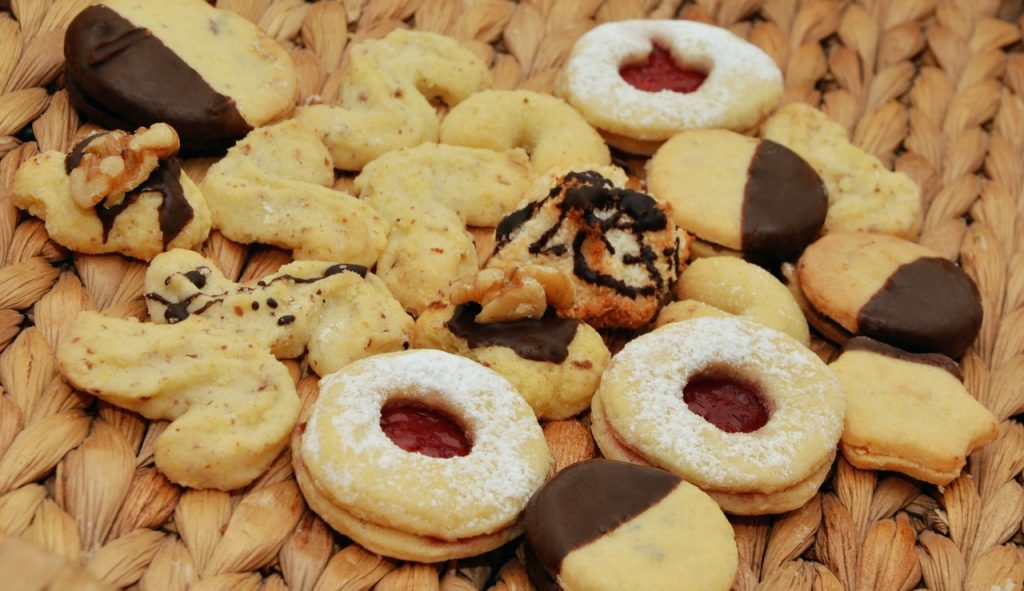 Try the historic Alsatian Bredele biscuits whose first recipes date from the 14th century and today they maintain their fame. There come in many flavours and shapes, with nuts, orange, cinnamon, coconut, praline etc.
Vorosmarty Market in Budapest
The smell will guide you through this spectacular market of wooden stalls in the center of the Hungarian capital: the smell of Kürtőskalács, cinnamon cake heating on embers, caramelizing the sugar.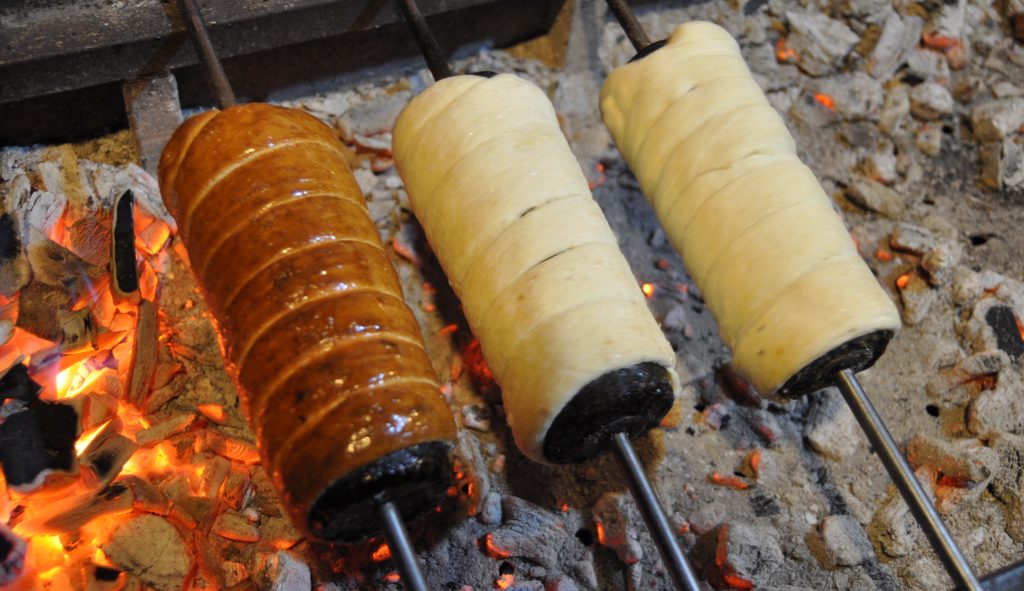 Although you can see this curious spiral bun in many other Central European flea markets (from Austria to Prague) it is in Budapest where you should try it because it was invented in Hungary and here for years it has been the typical Christmas treat.
Tivoli Market in Copenhagen
Honninghjerter are found in many of the charming stalls of this dreamy market inside Tivoli Park in the Danish capital.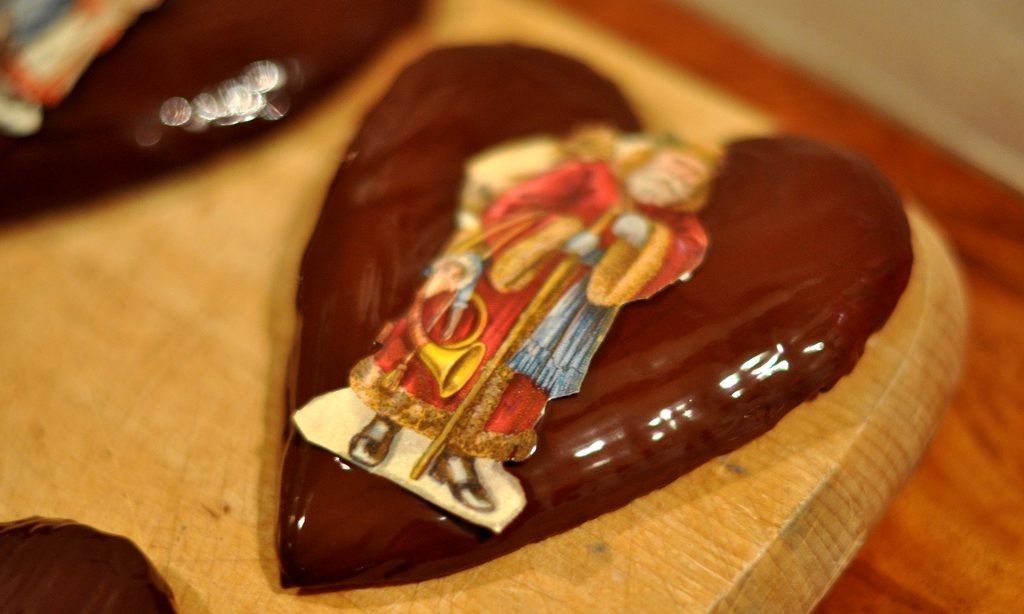 It is a cookie (in different sizes and shapes) of honey and butter covered in chocolate.