Expand your horizons with a stay at Niehku Mountain Villa in Lapland, the far north of Sweden, where you can ski under the northern lights and continue into the early hours guided by the midnight sun.
Niehku means dream in local Sami language; an apt name for this exclusive ski-lodge in its amazing location in the wild nature of Lapland.
Niehku was opened in March 2021, offering 14 well-appointed rooms, a restaurant, bar, lounge, and spa with sauna and massage facilities. The lodge is built on the site where the Iron Ore Line passes through (train transporting iron ore since 100 years) on the location of the old roundhouse which is listed as a site of historical heritage,  incorporating some of its walls into the new building structure.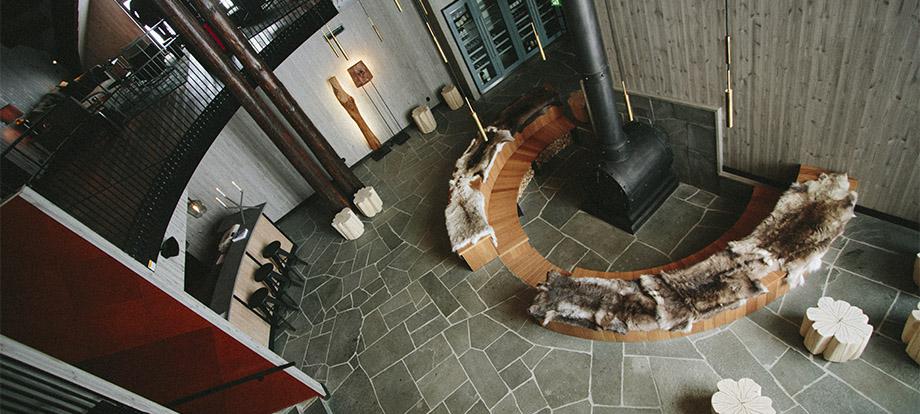 The lodge's design is part based on the old roundhouse as well as the local culture and traditions, using natural materials and colours. The wine cellar was once an over 100-year-old grease pit.
Conceived by a mix of self-confessed dreamers, adventurers and entrepreneurs, Niehku Mountain Villa is run by two best friends and locals Johan Lindblom, internationally qualified mountain guide and specialist in heli-skiing, and Patrick Strömsten, former elite caliber skier and sommelier.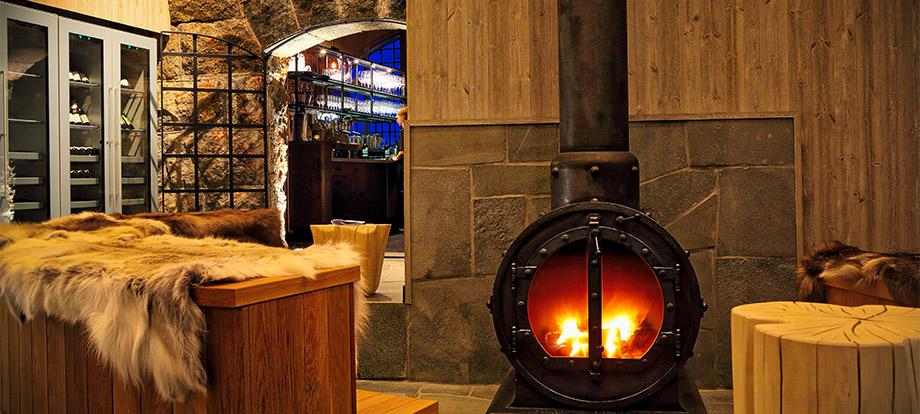 After two decades of exploration of the 5000 square km skiing terrain including 60 mountain peaks surrounding Niehku Mountain Villa, the team has created the perfect heliski packages for the ultimate skiing or snowboarding experience for small groups at the time. A plus-point for wintersports visitors is that with the hotel's location at over 200 km north of the Arctic Circle there is never a shortage of snow.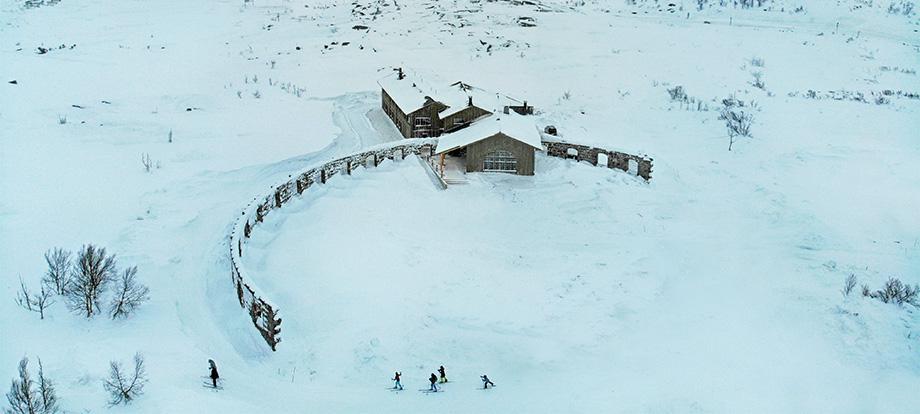 The ski-season runs from the beginning of March until the end of May. The rest of the year visitors can enjoy Lapland's rugged beauty from Niehku on foot or bike. Helicopters drop off hikers and mountainbikers deep in the mountains and treat them to a day of exploration of this remote landscape, finishing of with a sauna and massage back at the hotel. Niehku also organises hunting and fishing expeditions.
niehku.com
Lokvändarvägen 20, 981 94 Riksgränsen, Sweden
00 46 980 430 50