This is a delicatessen, bistro and restaurant in one, housed in a beautiful old palazzo, with delicious food, a lovely terrace and fashionable clientele.
Il Salumaio di Montenapoleone has a warm and sophisticated atmosphere and elegant interior all within a stunning historic building.
Located in Milan's upmarket shopping district, this is the place to see and be seen, with a generally beautiful crowd.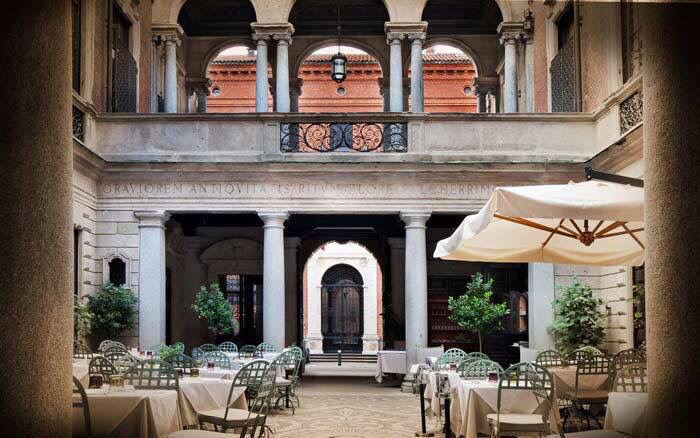 Watch the chefs in action in the open kitchen, or enjoy a sunny day on the terrace. The menu is great, with fresh pasta, meat and fish served with seasonal local produce. In the delicatessen shop you can buy good cheese, fish, veal and wine.
www.ilsalumaiodimontenapoleone.it
via S. Spirito, 10 / via Gesu, 5, 20121 Milan, Italy
00 39 276 001 123