The beautiful lake Zürichsee stretches an amazing forty km from Zürich to the foot of the Glarner Alps.
Zürichsee or Lake Zürich in Switzerland extends southeast of the city of Zürich and is formed by the Linth river's water from glaciers of the Glarus Alps.
The lake's water is very clean and reaches, during summer, temperatures well beyond 20°C which makes swimming in the public baths and at the lovely beaches very popular. Numerous sunbathing lawns and outdoor swimming pools invite you to sunbathe and cool off in the lake.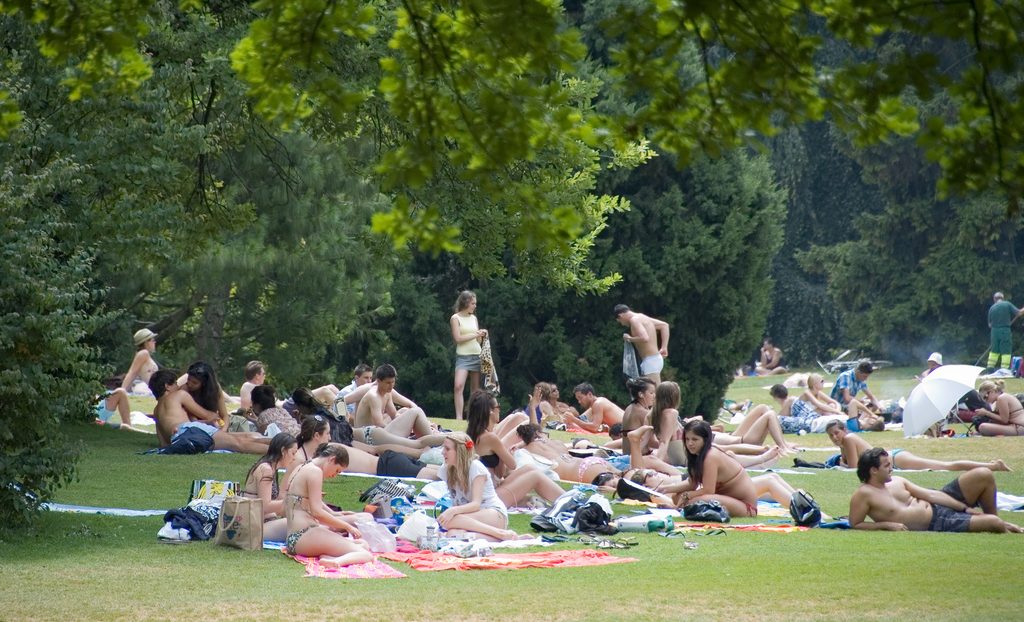 Historically, the best weather for swimming has been late August, attracting locals as well as visitors from afar.
You can take a round trip on boats and explore several pretty villages and towns along the lake shore. Strolling along the lakeside promenade is also pure enjoyment.
Forested hills surround Lake Zürich on both sides. Flowing water has fissured the moraine and deposited sand and gravel on the lakeside banks. The farther you look from Zürich to the southeast, the more rural the banks become. Lake Zürich only freezes completely very rarely; the last time this happened was in the winter 1963.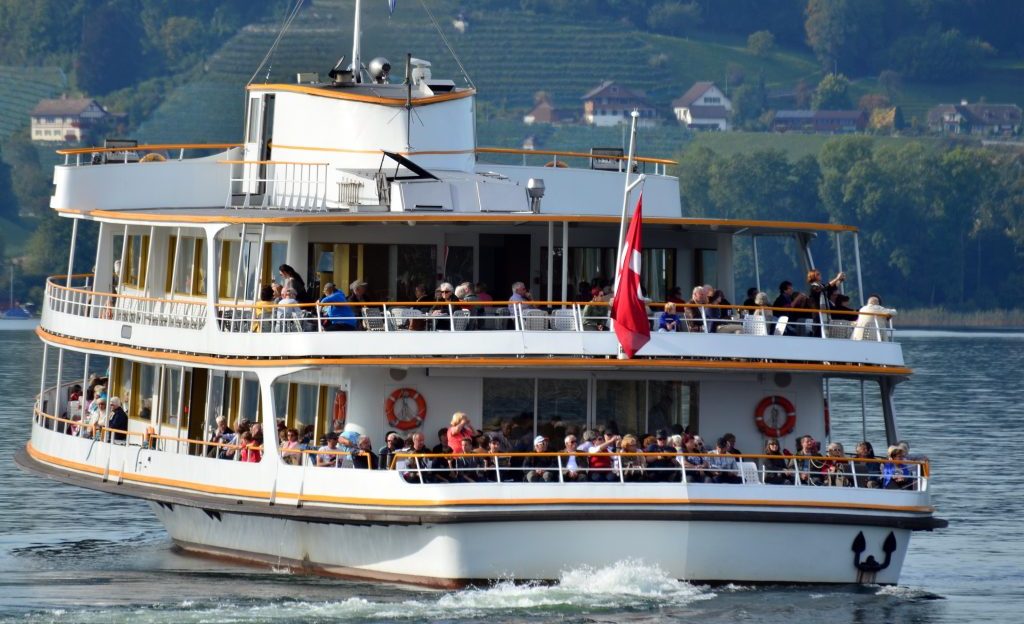 You can get from one bank to the other with the ferry between Meilen and Horgen, or across a dam at the narrowest point between Rapperswil and Hurden. There is also a wooden footbridge along the dam for pedestrians. Thanks to its good water quality, Lake Zürich supplies the surrounding region with the majority of its drinking water flowing from taps and fountains.