With Spain's long summer on the way and temperatures mounting, we give you a list of the best beaches to relax, swim, sun-bathe, surf or ride horses.
Spain has wonderful beaches and not all are crowded with tourists when the barometer peaks. Long stretches of sand against the backdrop of rock formations, flowing dunes and sandy hills, all unique and beautiful..
Playa de Cofete, Fuerteventura: The most famous virgin beach of all Canary Islands is a place that impresses because of its size and for the wilderness that surrounds it on this volcanic island. This incredible beach is over 12 km in length and protected by the mountain massif of Jandia.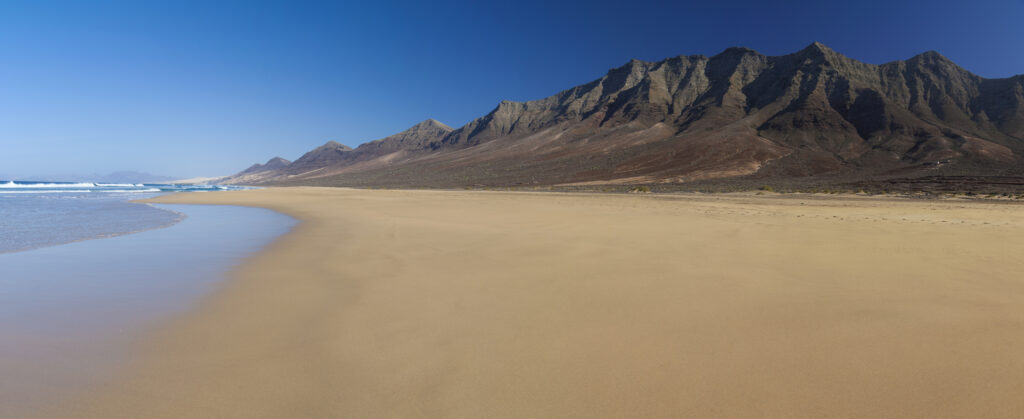 Playa de ses Illetes, Formentera: Get away from Ibiza's noisy, overcrowded party beaches to this paradise on neighbouring island Formentera. There are no sunbeds here and the restaurants are wood-built and low-key, but this white sandy coast with its azure water is the best of the Balearics.
Cala Bassa, Ibiza: If you prefer your beach more lively and with some more comfort then this is an excellent choice. Comprising a curved sandy beach of around 300 metres, with wooden walkways providing access for the disabled and prams, Cala Bassa Beach is surrounded by a wooded area of ancient, gnarled Sabina trees, and boasts clear, turquoise waters and soft, pale golden sand. Beach club playing cool lounge music, restaurants, beach bars, jet-ski rental, boutiques and massage area.
Playa de los Lances, Tarifa: Located on the southernmost tip of Spain this beach is in a protected area within the Parque Natural del Estrecho (Estrecho Natural Park). The west wind makes this the ultimate beach for windsurfing and kitesurfing. Located on the beach, hotel Dos Mares is a great option for lunch. Horse-riding possible with beautiful riding school nearby.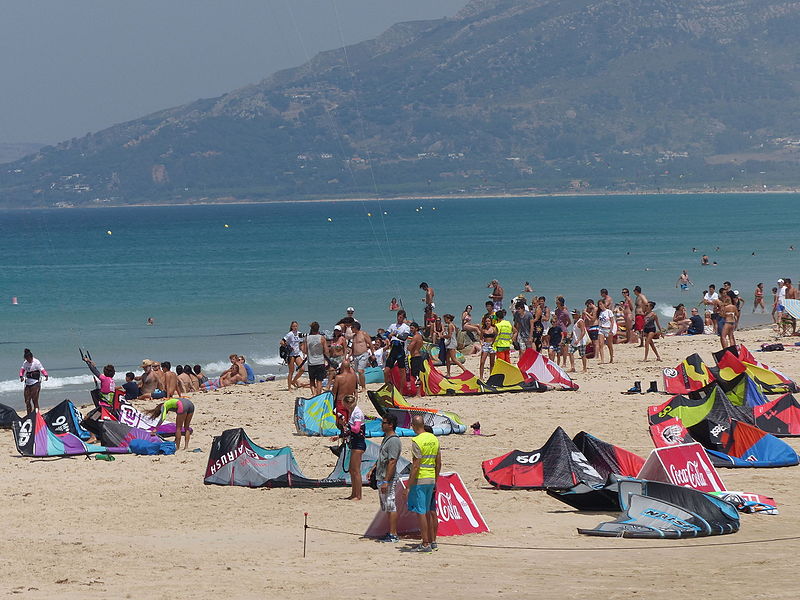 Playa de las Catedrales, Galicia: Named after its iconic rock structures this beach is set off by a set of cliffs, some over 32 meters high, carved by wind and sea, forming gigantic arches and deep caves leaving a spectacular landscape which is considered one of the best beaches in the world.
Cala de los Alemanes, Zahara: Near the small fishing village of Zahara, between cape de Gracia and la Plata, is the Playa de los Alemanes (German Beach). More than 1,500 meters long and 50 wide, this beach owes its name to World War II, when it served as a monitoring and provisioning site for German ships. Its sand is fine and golden and its waters are crystal clear. Quiet and serene.
Playa de Borizu, Asturias: This part of the llanisco coastline stretching between the towns of Celorio and Barro is of great beauty. Rolling green hills characterize their inner landscape and contrast with the relief of the cliffs, deeply eroded by the sea and sandy coves; numerous islets are scattered by the waterfront. Pristine natural beach for the true nature lover.