One of the Riviera's best and most famous places is Le Bâoli in Cannes, a spectacular restaurant and nightclub which is often visited by celebrities, especially during the Cannes Film Festival.
The Bâoli with its restaurant, its lounge bar, its club but also its beach (The Bâoli Beach) is one of the unmissable spots of the city of Cannes. An emblematic place of high standing located in the heart of Port Canto, a magical place that looks like no other on the Côte d'Azur.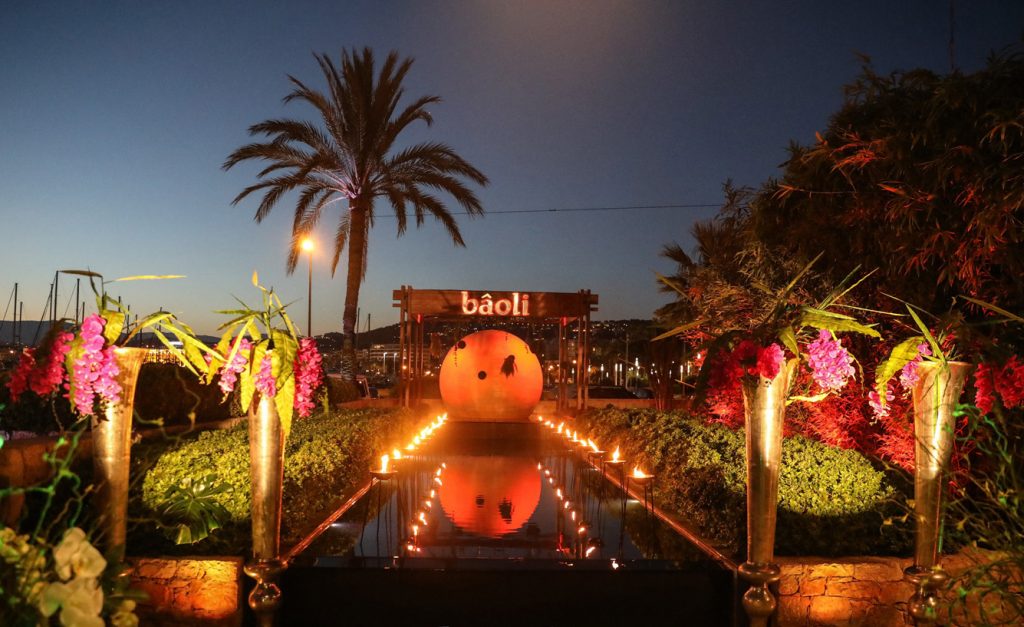 This open air paradise with its lush outdoor gardens plunge you into the jungle and savanna spirit. The tropical setting makes for a magical dinner of Asian and Mediterranean cuisine and later at night the champagne flows freely and the dance floor is packed with beautiful people.
baolicannes.com/en
Boulevard de la Croisette
Port Pierre Canto
06400 Cannes
00 33 (0)4 93 43 03 43