Les Bains Douche was the most famous nightclub in Paris during its heyday in the 80s and 90s.
Closed in 2010 it has recently been reopened as Les Bains Paris after being completely renovated and reinvented, whilst maintaining its bohemian spirit, as a chic hotel with a restaurant, nightclub, bar and boutique by its current owner Jean-Pierre Marois, whose father had acquired Les Bains in the 1960s.
After two years of work and ten million euros invested, this is now a five star hotel which occupies the entire building at 7, rue du Bourg-l'Abbe. The legendary club will now accommodate both day visitors as well as night owls. Clientele can even book a room if a night of partying has gotten a little out of hand.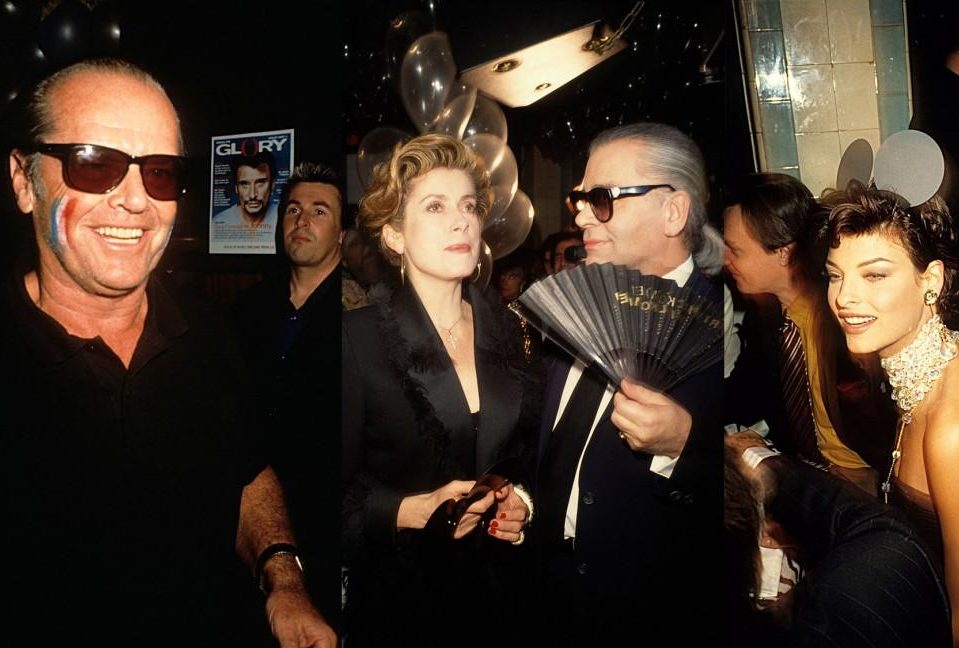 Les Bains Douche was first opened as a thermal bathhouse in Paris in 1885 as Les Bains Guerbois. Located in the city's groovy district Le Marais, this became the meeting place for an eclectic mix intellectuals and writers such as Marcel Proust as well as market workers from nearby Les Halles.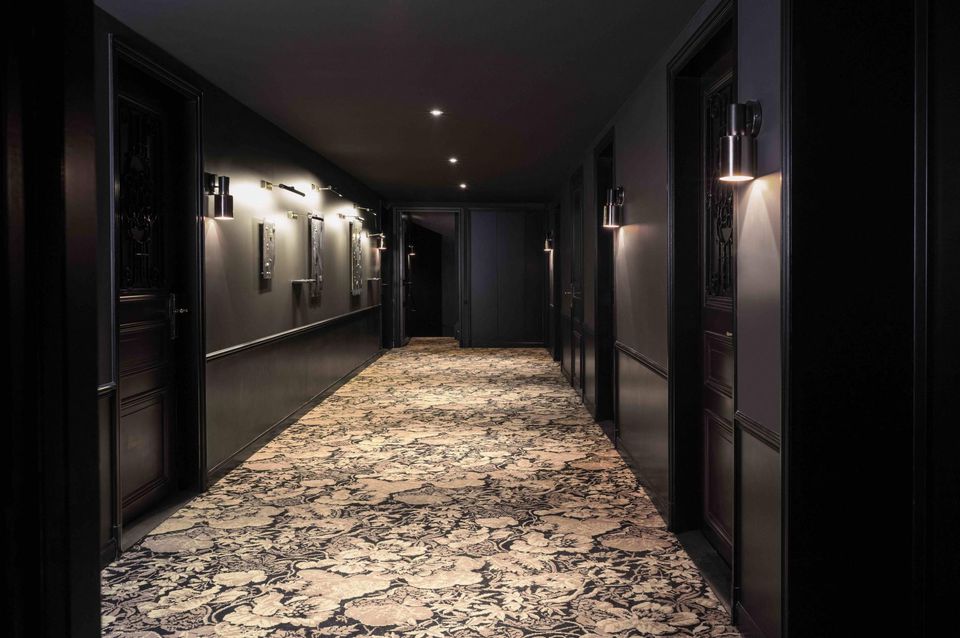 Only in 1978 did it become a nightclub decorated by a young Philippe Starck, now one of the world's most famous designers and quickly cementing a reputation for hosting an A-list line-up of top models, film stars and artists, and later with music by celebrated DJ David Guetta.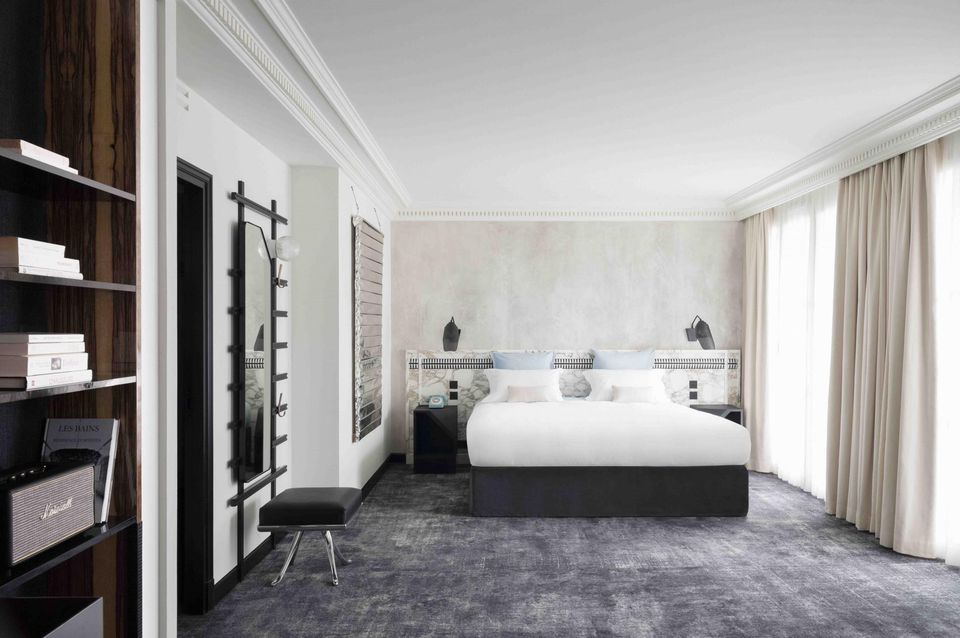 The Hotel offers 39 individually decorated rooms and suites;  white marble, precious woods, and custom-fine furniture designed in tribute to former Les Bains guests, including a Serge Gainsbourg carpet and Warhol sofa.
The restaurant of Les Bains is a chic neo-brasserie, with a menu by star consulting Chef, Philippe Labbé, and resident Chef, Michael Riss, featuring dishes from around the world reinvented with that typical French finesse using seasonal ingredients sourced from local and sustainable producers.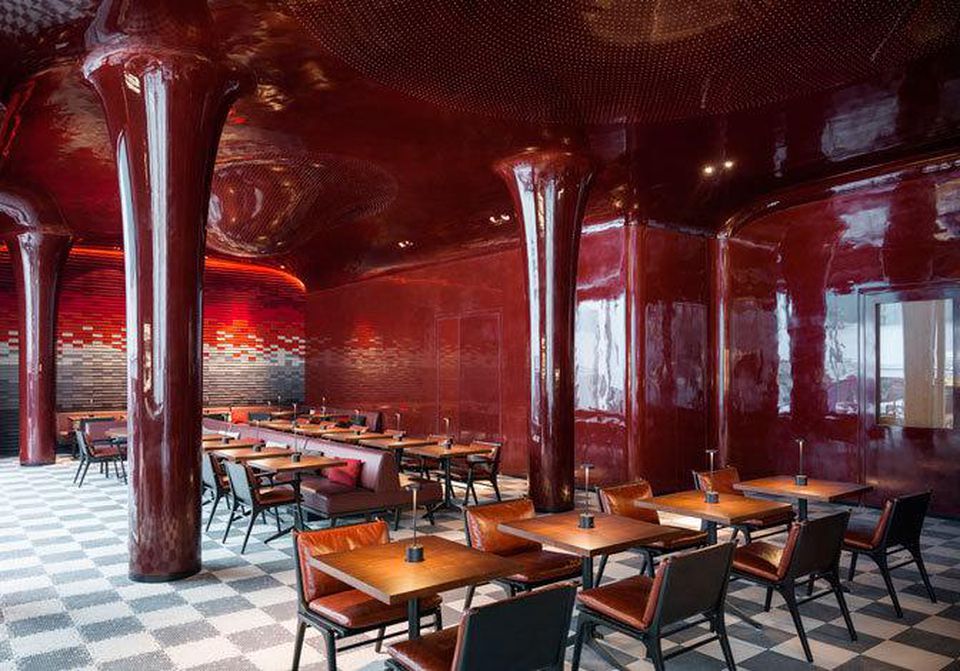 The club and its music is described as " . . a hybrid combination between nostalgia and new emotions . .  the result of a gathering of talents and of the discoveries of musicians seeking inspiration in the service of the new sound "Les Bains", created by and for those who love music."  With its swimming-pool and black and white checkerboard, the club is truly reminiscent of Les Bains' former glory. The club also hosts events and live concerts.
The ground-floor Bar, designed to be the heart of the new Les Bains has head bartender, Julien and his team, creating imaginative cocktails with fresh herbs, house wines and spirits, as well as Les Bains classics and even a selection of healthy juices and wellness drinks.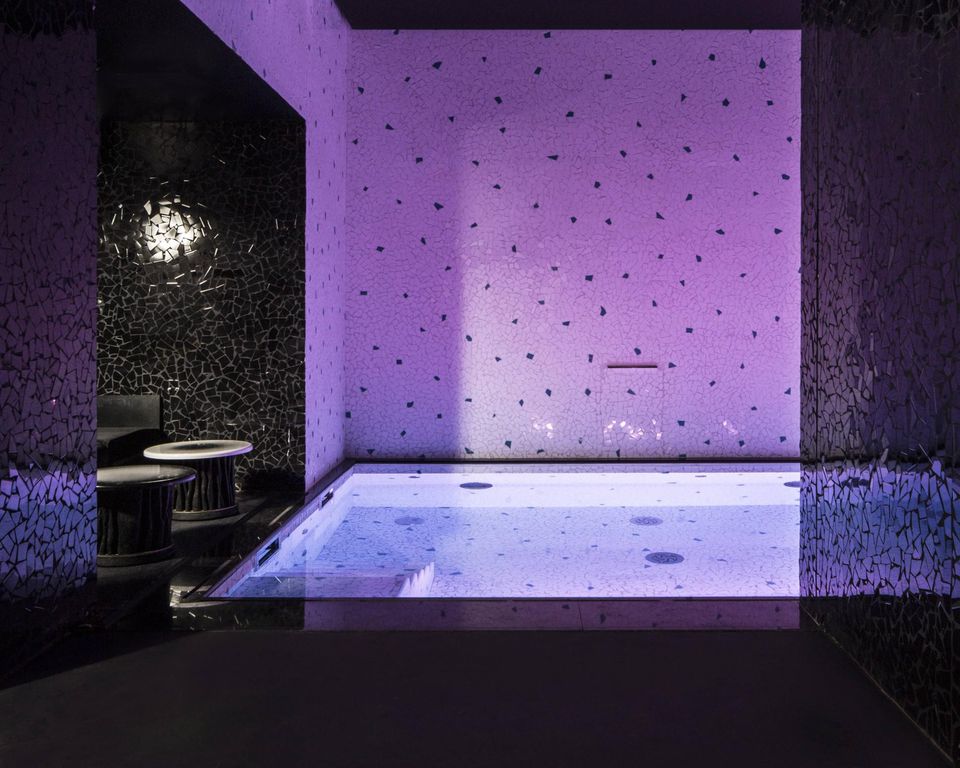 The wellness area includes a sauna and hammam  with the swimming pool fully restored to its former glory and equipped with counter-current swimming facilities, massage jets, whirlpool baths and even a warm rain effect for complete relaxation.
Thus this venue has regained the luster of yesteryear whilst keeping up with the times; in Les Bain Paris' own words: "A hybrid place, a private home, a hotel, a club? A chic location, inclusive, mixed, diverse, inventive, cross-cultural, Bohemian, historic, elegant, welcoming… and new."
7 rue du Bourg l'Abbé, 75003 Paris, France
00 33 1 42 77 07 07