With its strong and utterly addictive taste, the truffle is one of the world's most precious and desired delicacies and one of the best places to taste this valuable fungus in Paris is Maison de la Truffe.
Maison de la Truffe is an elegant and historic restaurant and boutique with two locations in Paris offering a marvellous array of truffle flavoured dishes on its menu.
The restaurant exists since 1932 and from its beginning the aim was to create unique meals by harmoniously blending tradition with creativity whilst using the truffle.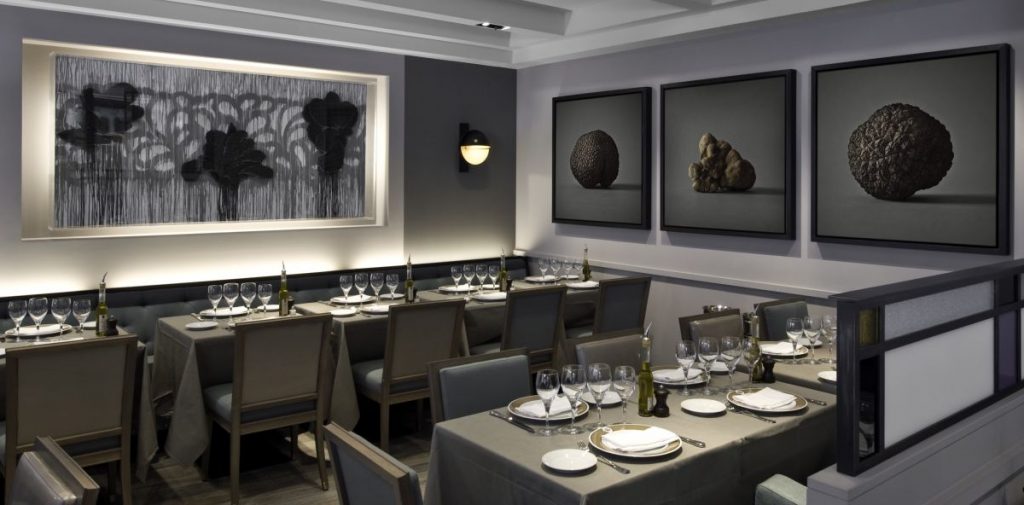 Due to its particular flavour this small and rare mushroom adds its signature aroma to every dish or product they it is used with. Used with pasta, salad, fried eggs, meat or foie gras, the truffle will instantly enhance and dominate, in its own seductive way.
Maison de la Truffe has managed to use all types of truffles to their maximum potential and they ensure the quality of their products by dealing with trusted truffle growers with whom they have long had a relationship. Truffles used are: Black Truffle, White Truffle, Summer Truffle, Winter Truffle, Burgundy Truffle.
Maison de la Truffe has invested in laboratories where their products are created and conserved in such a way it ensures the flawless quality of the end-product. Maison de la Truffe also offers an amazing variety of quality truffles and truffle products that will make avid gourmets' mouths water in their luxury boutique.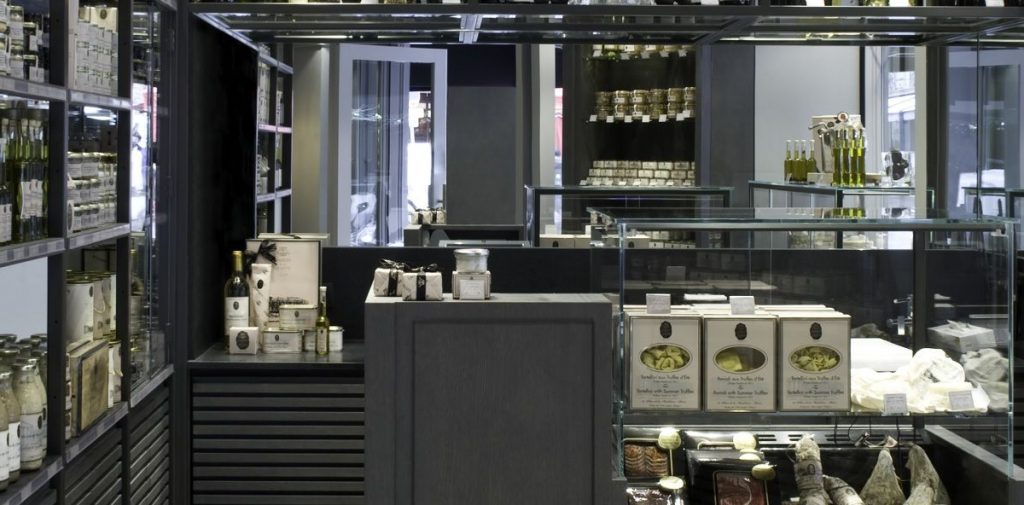 In the Maison de la Truffe's own words, this luxury truffle food shop is for: ".. amateur gourmets wishing to discover this fine gastronomic jewel through a variety of quality products created for the enjoyment of the subtlety of the truffle in all its possible forms." Among the delicacies for sale:
Whole truffles, truffle preserves, and truffle flavoured salt, oil, vinegar, terrine, foie gras, condiments, pasta and risotto as well as red and white wine specifically selected to accentuate and bring out the best flavour of the truffle in your meal. For dessert there are truffle infused chocolate bonbons. Maison de la Truffe also offers top quality Spanish hams and cheeses that nicely round of the selection of specialities.
For that special gift or souvenir: 'Coffret La Truffe' – Truffle Gift Box:
Book 'La Truffe'
100g of truffle flavoured Guérande sea salt
100ml olive oil aromatised with truffle
1 wooden truffle rasp
1 whole truffle 12.5g
So go ahead and try to create your own truffle meal, just remember some advice from Maison de la Truffe: Red wine for black truffles, and champagne for white truffles. Rosé and sweet wine is not recommended, and who would want to, in any way, diminish the world's most beloved little mushroom's unique taste?
Maison de la Truffe's Scrambled eggs with Truffle
Recipe
   4 per        
   15 min
Ingredients:
12 eggs
1 clove of garlic
20g shaved truffle
20g truffle (optional)
10cl truffle oil
25g soft butter
5 cl of cream
salt and pepper
Preparation:
Break the eggs, add the truffle shavings, half of truffle oil and season.
Rub the pan with a clove of garlic, add the butter to the hot pan. Add the beaten egg mixture. Cook over low heat, stirring constantly with a wooden spatula. Eggs should have a creamy consistency. Stop cooking eggs, pan off the heat, add the cream. Serve it quickly with a green salad, truffle vinaigrette. Enjoy!
Website www.maison-de-la-truffe.com
Online boutique gourmandisedeluxe.com
14 rue Marbeuf, 75008 Paris, France Tel 00 33 53 57 41 00
19 Place de la Madeleine, 75008 Paris, France Tel 00 33 42 65 53 22