Though a self-described French brasserie with a terribly French name (Vaudeville is a word that describes a type of light comedy which is entertaining and full of intrigue and twists), Vau De Ville serves up a varied international fare in a classical bistro-style setting with regular festive events thrown in.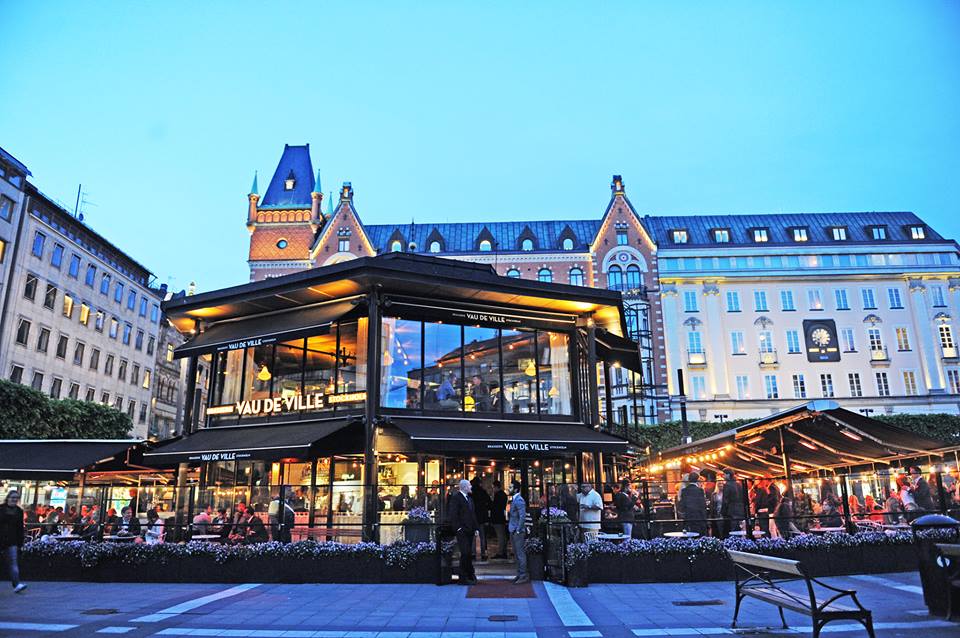 There is actually a Brasserie Vaudeville in Paris and has been there since 1918. Comparing the menus I am pleased to find that the relatively young – opened 2012 – Vau De Ville Stockholm has quite a few typically French plates in common: Moules frites, or mussels with French fries, Steak Tartare, Entrecôte, Oysters, and the 'incontournable' Crème Brûlée.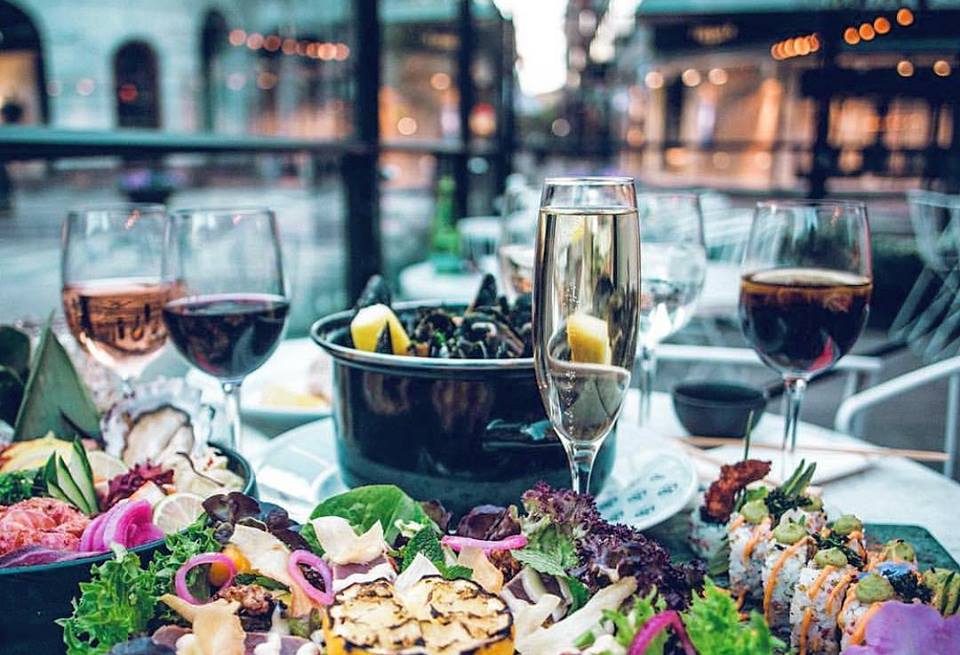 But the real fun here is in the mix of dishes with not just French, but also Asian, vegetarian and traditional Swedish food on the menu. I personally love the sound of Edamame and Tempura Vegetables and the Tuna-fish Plateau.
You can easily see why Vau De Ville has quickly become one of the city's most popular venues from breakfast to dinner. The location of Vau De Ville is ideal for business in a busy area central to Stockholm, but that is not all that attracts the clientele.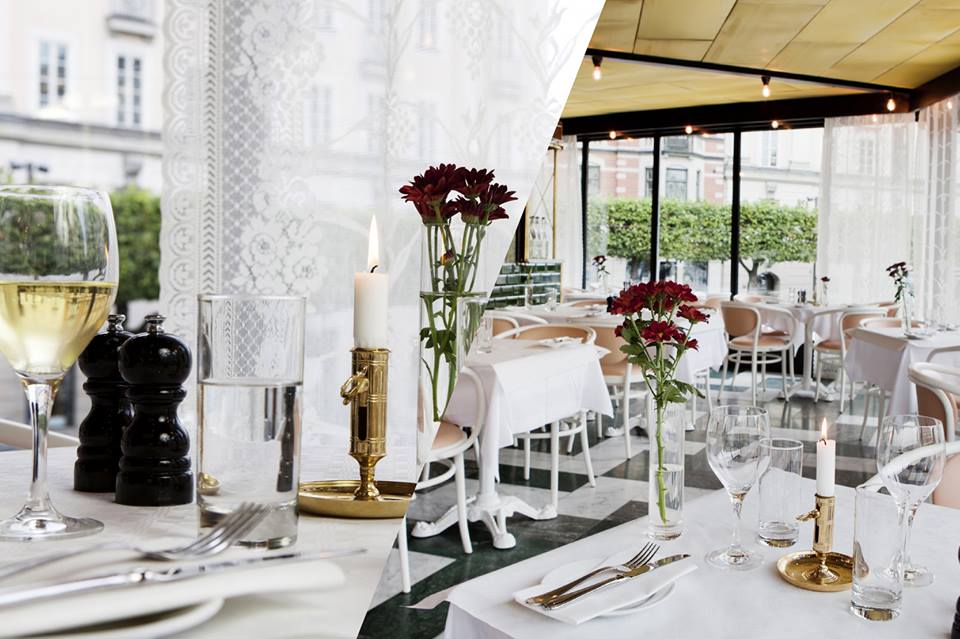 The place is said to have one of the best (heated) restaurant terraces in Stockholm and I believe that. It looks lovely, relaxed yet classy with well-dressed people enjoying animated conversations against a backdrop of live music.
Some samples from the menu:
Truffle omelette with mixed salad and watercress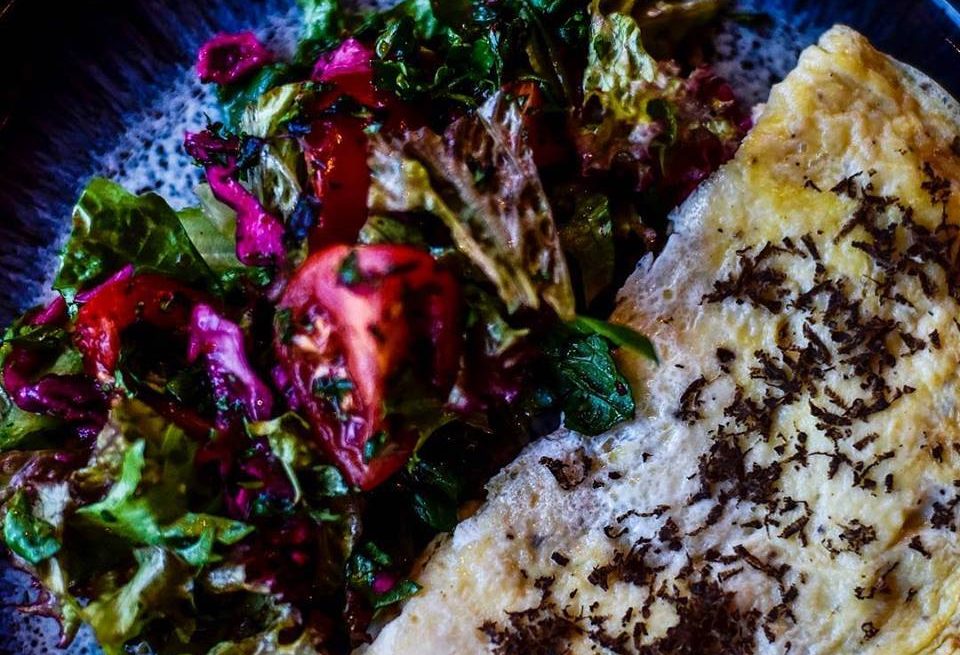 Rawbar plateau sashimi, tempura prawn roll, spicy tuna roll, negimaki, tonfisktartar, koreansk råbiff taco, gari, wasabi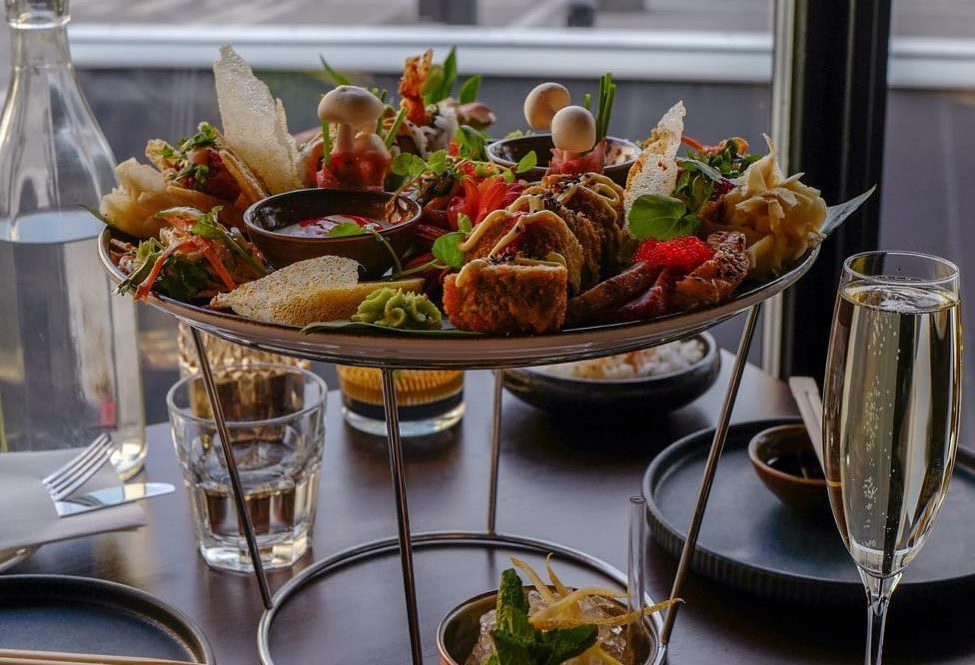 Toast skagen A swedish traditional dish with handpeeled shrimp and bleakroe fresh, egg, dill & lemon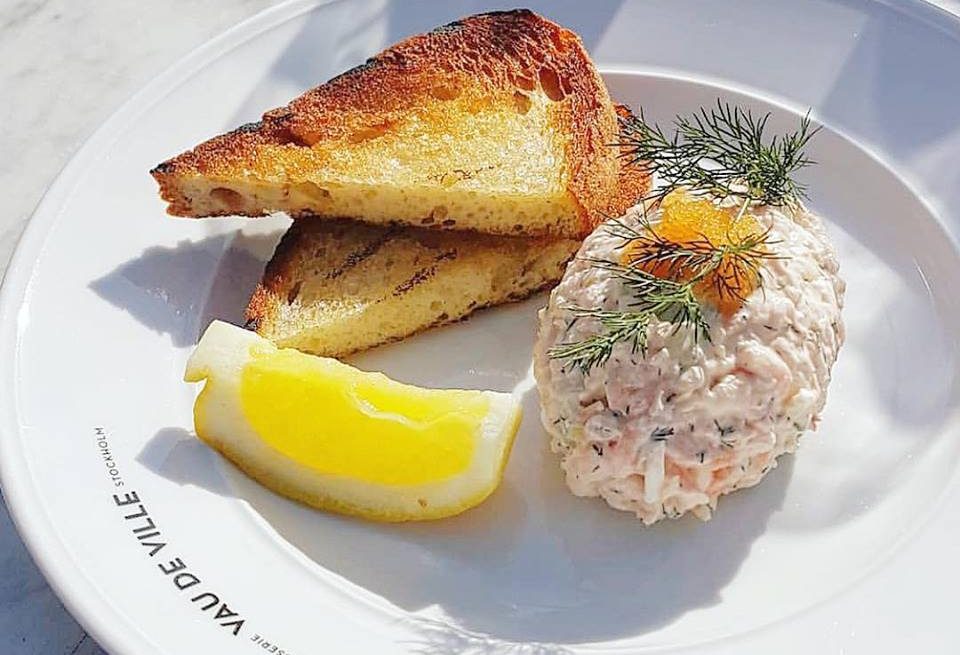 Duck breast, burnt cabbage, macadamia nuts, sweet potato puree, foie gras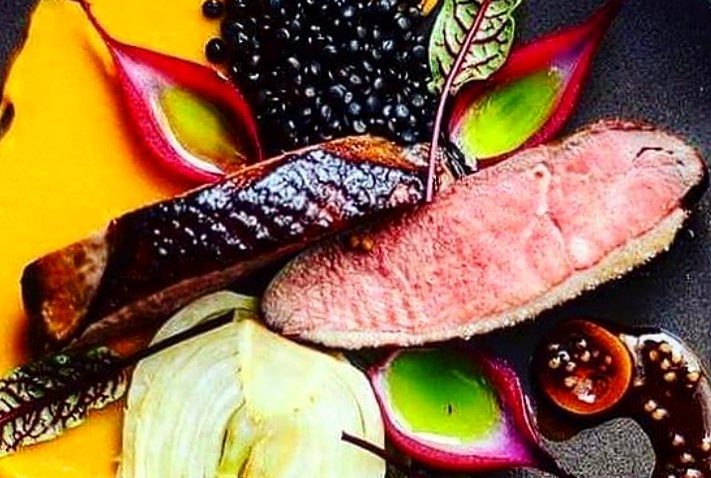 vaudevillestockholm.se
Norrmalmstorg 6, Stockholm, Sweden Tel 00 46 8 22 19 34