The Sandrone family winery in Borolo, Italy,  has been successful for a long time. Since Luciano Sandrone bought a small parcel of the famous Cannubi in 1977, he and his brother Luca have produced excellent vintages.
Today, daughter Barbara and brother Luca carry on the family business alongside Luciano and mother Mariuccia whilst the grandchildren Alessia, Stefano and Giacomo are already getting involved too.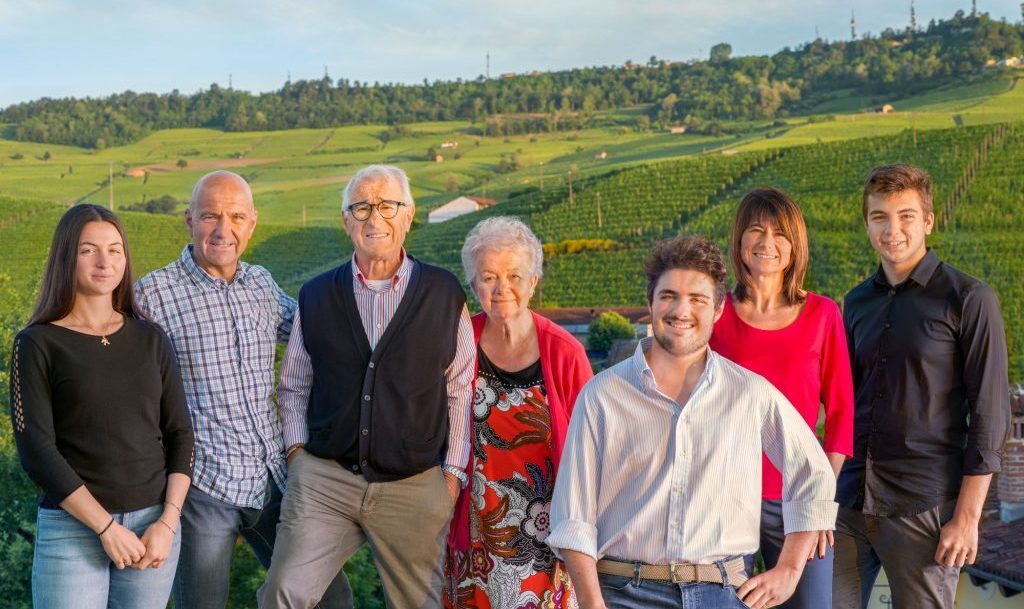 Many vintages since 1977, the winery has maintained the original principals of patience and tradition i.e. the ancient and skillful art of blending Nebbiolo from several vineyards, using indigenous yeasts and keeping the grapes separate until the final assembly and blending, instead of mixing them during the fermentation phase.
With a great love for their profession, the Sandrone family takes meticulous care of their 27ha of vineyards, selected plots of land where altitude, exposure and composition of the ground best suit each grape variety, and of which they know each grapevine well, guiding them through the seasons and reaping results of their dedication during the harvest.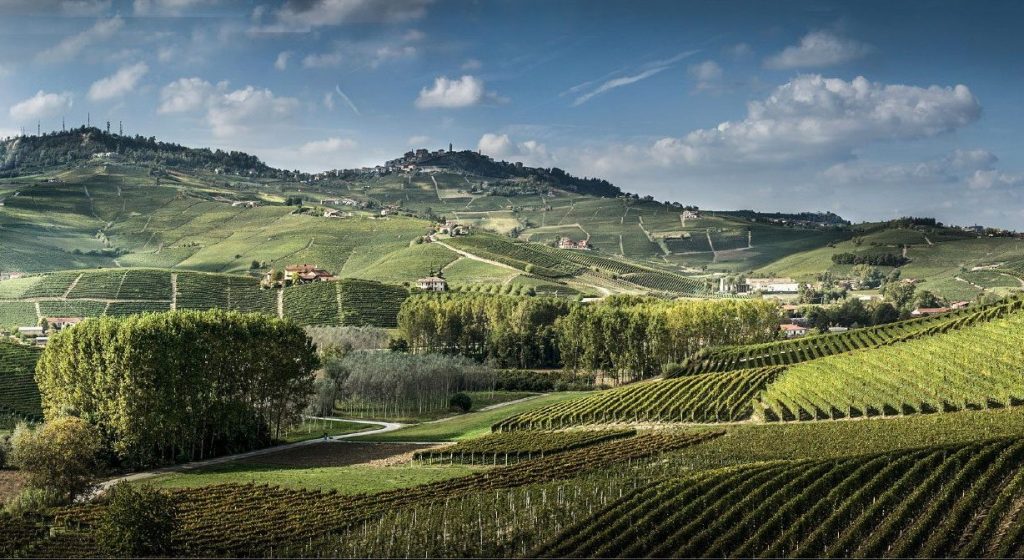 Grapes are picked manually and selected by favouring the best yet setting aside less mature ones. Once harvested, vinified and aged separately, the final blend of each vintage is a fine expression the character of each vineyard and the past year.
Each wine must be great, unique and able to withstand time
"We love intense, yet fragrant and harmonic wines, which can converse on equal terms with those who love them, not from a position of dominance. We love wines that are resistant to time and that each time they have the courage to tell the colors, scents and flavors that won't repeat themselves because they are unique. We love wines that are the sum of many integral elements, all of which are useful and no one is dominant. We love unique and distinctive wines, which at some point end and only the memory of their emotions can satisfy our need to find them again." Sandrone
Currently the estate produces 5 outstanding wines: Dolcetto d'Alba, Barbera d'Alba, Nebbiolo d'Alba Valmaggiore, Barolo Le Vigne and Barolo Aleste. Vinlagret stocks the Barolo Le Vigne.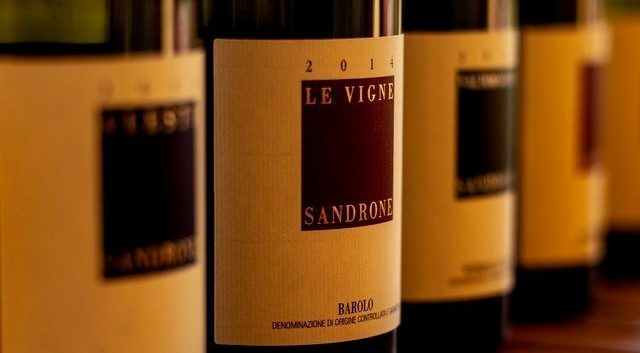 BAROLO LE VIGNE 2014
Fact sheet
Producer: Sandrone
Region: Barolo, Italy
Varietal: 100% Nebbiolo
Vintage: 2014
Format: 0,75L
Alcohol content: 14,5%
Temperature: 16-17°C
"Luciano Sandrone and his daughter Barbara tell me that the 2014 harvest needs explaining. Many are quick to dismiss it given the difficulties of the growing season that saw abundant rain, hail and bombe d'acqua, or "water bombs," which are a dangerous phenomenon with intense rainfall in a very small radius. But hard work does pay off. The Sandrone family employed 38 people for farming, when the average harvest requires only 22 pairs of vineyard hands. Great care was required to keep the leaves and the clusters healthy. The 2014 Barolo le Vigne is bright and fruit-forward. It is perhaps more accessible in the near term compared to past editions. It delivers dark fruit nuances over a mid-weight and compact mouthfeel." Monica Larner, Robert Parker's Wine Advocate 94 Points
"Beautiful aromas of licorice, tar and black cherries following through to a full body. A powerful palate with dense fruit. Chewy and intense. Needs two or three years to soften. A triumph for the vintage. Drink in 2020." James Suckling 95 Points
"Fragrant, exuding floral, cherry, raspberry and spice notes, with fruit and spice flavors to match. Elements of tar and underbrush sneak in as the muscular structure asserts itself on the long finish. Elegant overall…" Wine Spectator 94 Points
www.sandroneluciano.com
Via Pugnane, 4, 12060 Barolo CN, Italy Tel 00 39 0173 560023