The art nouveau Mercado de la Paz, located in the upscale Salamanca neighbourhood, was built in 1879 and is one of Madrid's oldest markets.
Lovely traditional food market with a range of top quality products, with almost anything available.
Here you find butchers, fishmongers, greengrocers, poultry stalls, bakers, and more and their products are all excellent.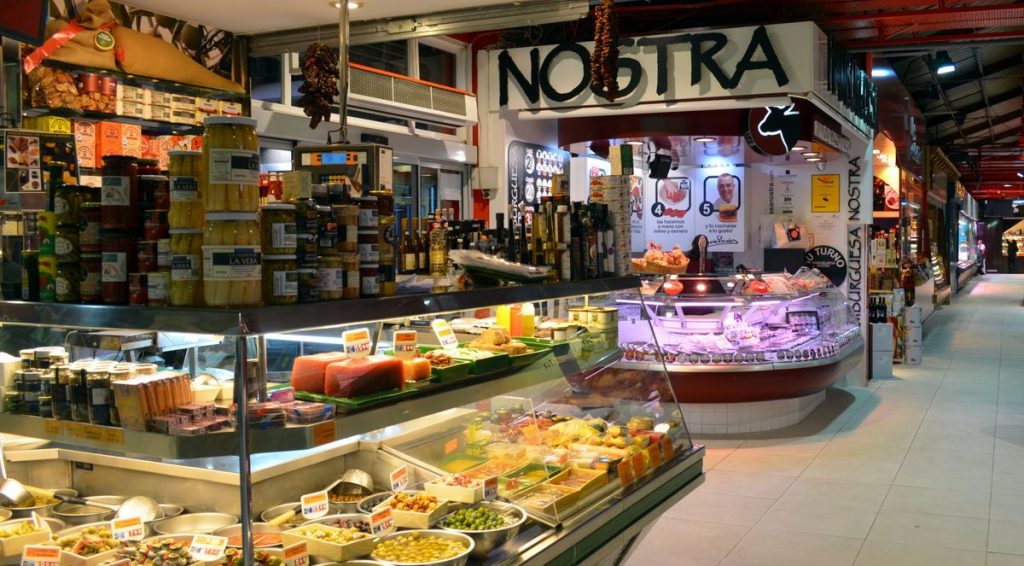 The stall owners have been there for generations, selling fish, charcuterie and cheese as well as a huge selection of gourmet products, such as a Spanish favourite salted cod and croquetas. Some of the vendors supply major restaurants in Madrid and even export.
There are restaurants and bars to take a break and try some more local cuisine with some of Spain's excellent wine or beer.
mercadodelapaz.blogspot.fr
Calle de Ayala, 28, 28001 Madrid
00 34 914 35 07 43