Talented Basque winegrower and oenologist Oxer Bastegieta is behind Oxer Wines, whose small vineyard located in Laguardia is putting elegant and refined wines on the market that are finding massive success with consumers and critics.
Oxer Bastegieta makes wine from century old vines through organic and biodynamic methods, because "I think it is the only way to show the character and landscape. The winemaking is all with my hands and using pure materials (concrete vats, foudres, amphoras), indigenous yeast and calm fermentations. Infusing the wines rather than extracting. I just go with the wine. It's about connection, knowledge, the vines and the winemaker."
Since Oxer always wanted to make wines in Rioja Alavesa, he moved there in 2005 and by 2009 his first wine was produced with grapes from old vineyards which had been purchased from growers in the area. He invested all his money in the purchase of these old vineyards to create unique wines with a lot of depth and soul.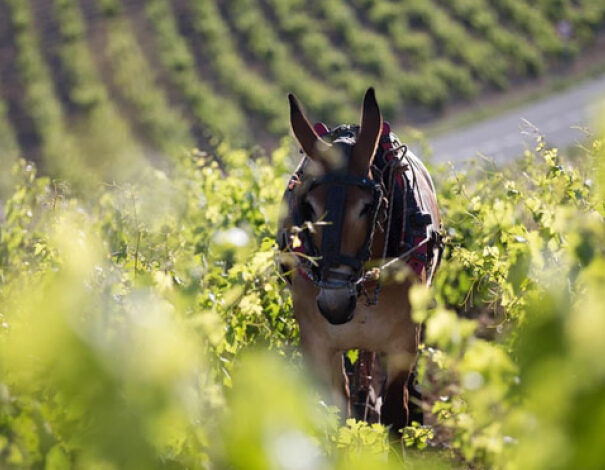 The vineyards are worked organically with a man-mule plow showing just how serious he was about respecting the environment and his belief that wines should be minimally disturbed so they fully express the terroir.
With his approach Oxer has achieved to create unique, incredible wines whose freshness and elegance is lauded by critics and has made them wildly popular with wine lovers.
The names of the wines and their design are exceptional with poetic messages, for instance the Marko Loretta: "Loretxoa means little flower and is a reference to a song of Benito Lertxundi, an acclaimed Basque singer-songwriter. The quote on the label is from Swiss poet Hermann Hesse: "The sun speaks to us through light. Flowers give voice to fragrance and colour. The air communes through clouds, snow and rain."
Each of his wines express the philosophy of Bastegieta, who is destined to be one of the greatest winemakers of Spain.
Ctra. Navaridas, 15. Laguardia. 01300 – Araba/Álava, Spain
Tel +34616984118