Pasticceria Marchesi is one of the oldest pastry shops in Milan.
Founded in 1824 in the historic headquarters of Via Santa Maria alla Porta, in an elegant eighteenth-century building in the heart of the city, it immediately became a reference point for its excellent desserts, chocolate and Panettone.
After almost 200 years, the Santa Maria alla Porta Pastry Shop is still open at the same address where you can relive the magic and history of the place through the original furnishings of the early twentieth century, the ancient mirrors and lamps in art deco style.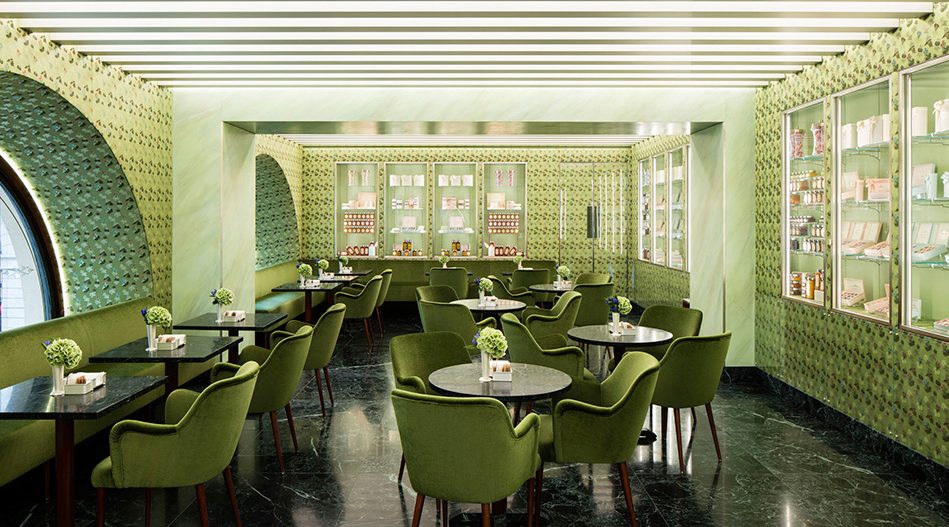 Pasticceria Marchesi has opened two more places in the city, in Via Montenapoleone and in the Galleria Vittorio Emanuele II, respecting the style of the historic site and interpreting its atmosphere and magic. It has also remained faithful to its founding traditions of finest ingredients, highest craftsmanship and attention to detail.
Marchesi offers sensational desserts, cakes, biscuits and sweets for breakfasts and sublime snacks – but also savory and sweet dishes, for a light lunch or a classic Milanese aperitif.
www.pasticceriamarchesi.com
Marchesi can be found at three locations in Milan:
Via Santa Maria alla Porta 11a, 00 39 02 862 770
Via Monte Napoleone, 9 00  39 02 7600 8238
Corso Vittorio Emanuele II 00 39 02 9418 1710