Visiting Paris and in the mood to splurge and treat yourself to a delicious and luxurious but unceremonious experience? We suggest 3 Michelin-star restaurant Epicure at hotel Le Bristol.
Parisian waiters may be notorious for their often negligent treatment of foreign patrons, however there are those establishments in the capital city that excel in making you feel welcome and at home, whilst still enjoying a truly French experience.
One of Paris' most beautiful palace hotels, Le Bristol, is home to 3 Michelin star restaurant, 'Epicure'. Entering the beautiful lobby on your way to the restaurant already sets the mood for a special evening; the Bristol's classic restaurant is stylish but with a warmth that is reflected in the welcome from the staff, who treat you as a regular from the first moment you set foot here. On a warm day the gorgeous terrace is a must-visit even for just an aperitif.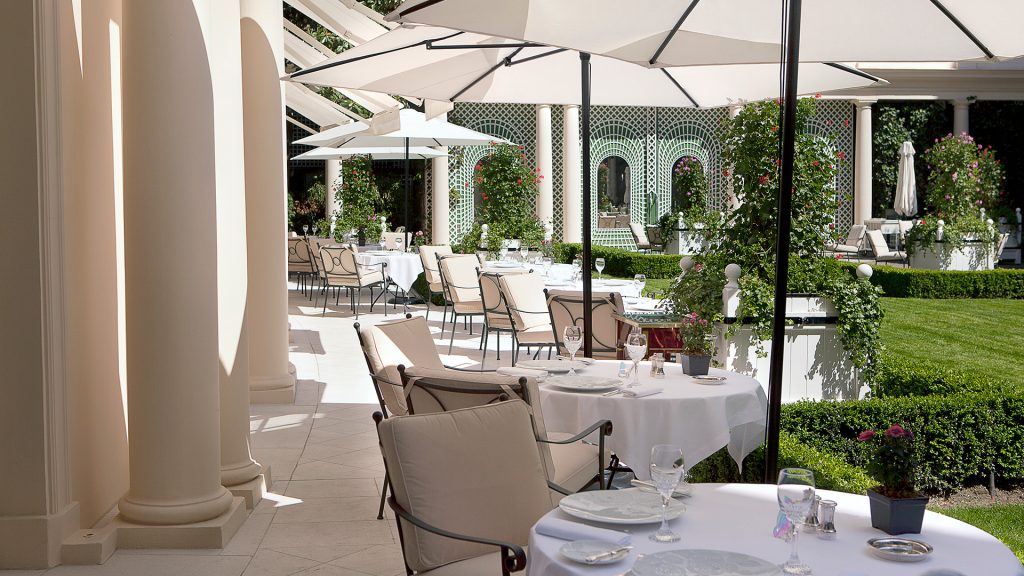 The food is unpretentious, delicious, refined and visually stunning. The menu is ravishing, with beautifully presented dishes, intricate pieces of art with each element placed with care on the plate, plus amuse-bouches and a dazzling complimentary dessert tray with macaroons, fudge and home-made marshmallow.
This combination of outstanding food and friendly waiters makes dining at Epucure an exceptional – and lengthy – memorable experience. You may not notice the time going by, such is the expert seamless service of the various courses by the intuitive staff who seem to know exactly how much time you want to spend at dinner, anticipating your every wish and knowing when to serve and when to leave you to enjoy yourselves.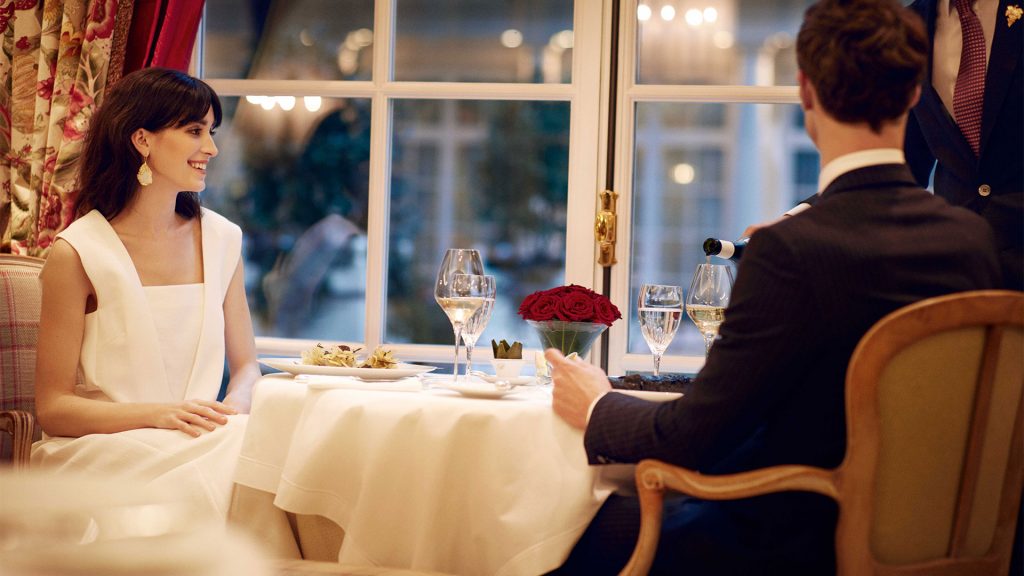 On the amazing menu: Artichoke From Provence, roasted with anchovies, pink garlic crisps, the leaves flavored with roasted hazelnuts oil; Crab From Roscoff,  in "green zebra" tomato water, "mayo" infused with tarragon and coral; Sand Sole, stuffed with chanterelles mushrooms and flat parsley, fishbone juices just creamed with yellow wine; Veal Sweetbreads, seared golden with garlic from Lautrec, salted cucumber lightly cooked, fresh almonds and fried parsley.
Chef Frechon's signature dish is the Bresse farm hen poached in a bladder: "Supreme in "vin jaune" broth, sweets of giblets, chanterelles and crayfishes, pan seared legs with chanterelles, herbs salad." This dish is presented with much aplomb and carved at your table.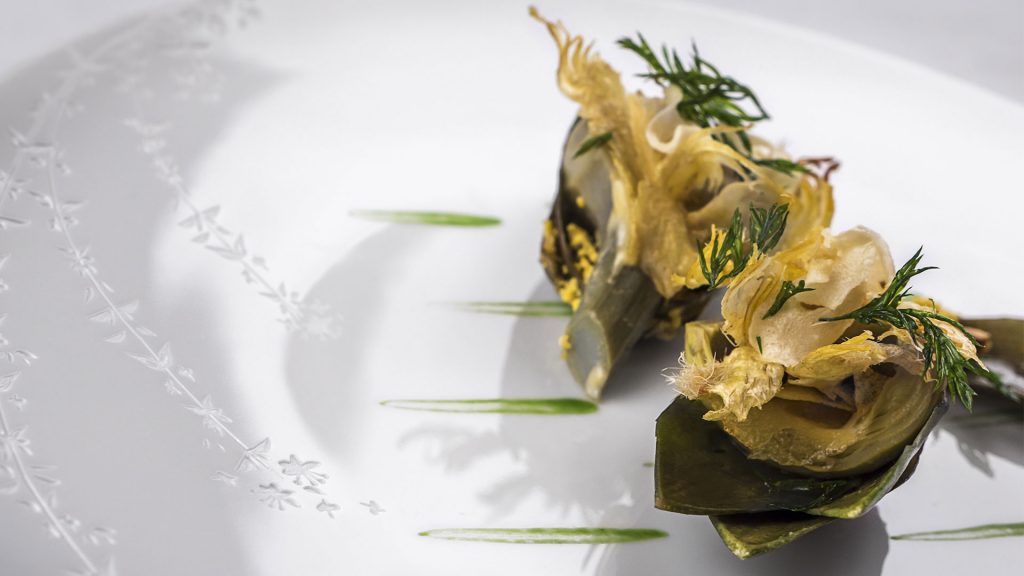 The courses are interspersed with amuse-bouches such as asparagus and pea puree, shrimp lollipops, eclair with foie gras, green tomato jelly with burrata emulsion, basil sherbet with strawberries and more. Every little bite is perfect in taste and presentation. Such a feast for the eyes and pleasure to the palate. Eating food at this level is really something rare (and well worth the price ticket).
Dinner at Epicure, Parisian luxury hotel Le Bristol's 3 Michelin-starred restaurant is truly a gastronomic feast in every sense of the word from the impeccable and surprisingly un-stuffy service, to stylish dining room and of course the magnificent food.
www.lebristolparis.com
Hotel Le Bristol
112 rue du Faubourg Saint-Honoré, 75008 Paris France
00 33 (0)1 53 43 43 40