Renato e Luisa is a very popular restaurant, often fully packed with a vivacious clientele.
Manager and chef Renato takes a creative approach to classic Roman cuisine, resulting in dishes that are modern, seasonal and traditional, for example pasta alla matriciana, or zucchini flowers stuffed with ricotta and taleggio and a fabulous carbonara among many more simple yet delicious meals.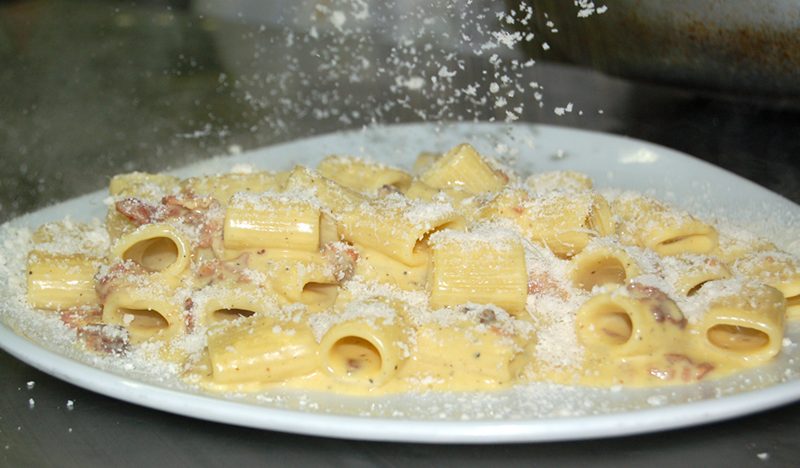 Servings are generous and prices fair. This backstreet trattoria is very popular and booking your table is advised.
www.renatoeluisa.it
Via dei Barbieri, 25 00186 Rome, Italy
00 39 06 686 9660