Somewhat of an institution on the Riviera is café-pâtisserie Sénéquier, located in the busy port of seaside resort St Tropez.
This popular brasserie has a sprawling terrace usually filled to maximum potential with its signature bright red lacquered chairs and tables.
In 1887 Marie and Martin Sénéquier opened a patisserie which, in 1930, Lisette Sénéquier decided to transform into a luxury café, in addition to the original pastry shop. Though destroyed by bombardments during the war in 1944 it was rebuilt and reopened in 1951, including its 30 meter terrace with director's chairs and triangular tables.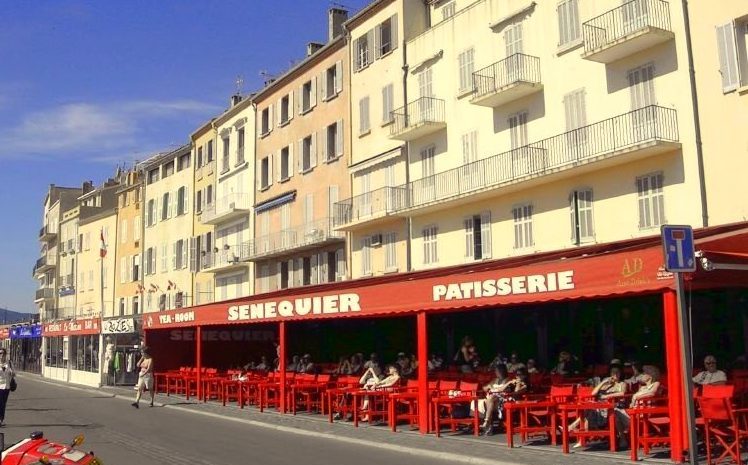 Also a brasserie since 2013, today Sénéquier's  is the hottest spot in town to drink delicious ice coffee on the terrace and taste the special homemade nougat while watching the rich and famous descend from their super yachts.
www.senequier.com
29 Quai Jean Jaurès, 83990 Saint-Tropez, France
00 33 4 94 97 20 20