Apart from being a beautiful city Geneva is also one of the world's most important financial centres; no wonder then that there are so many shopping possibilities on offer in the city.
We list our favourites:
GLOBUS is the innovative, high-class department store in which shopping becomes an exceptional experience for anyone who appreciates quality, aesthetics and innovative products. The store conveys quality of life, passion, culinary pleasure and emotionality – in short: savoir vivre.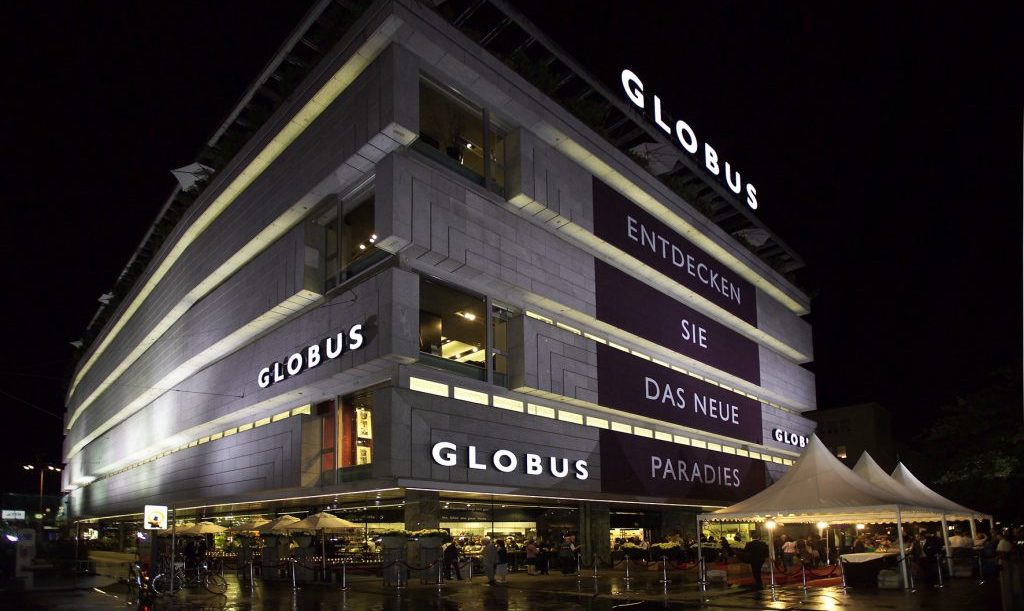 The superior quality product range sets trends in fashion, beauty, living and gourmet enjoyment. Their very own house brands – the special Globus goods and services – are complemented by a carefully selected mix of other well-known brands, further enhanced with many exclusivities and specialities. www.globus.ch  48 Rue du Rhône, Geneva, 00 41 22 319 50 50
OLD TOWN Go treasure hunting in Geneva's Old Town's steep and cobbled streets for antiques and age-old furniture, paintings and objects, some dating back as far as the Middle Ages.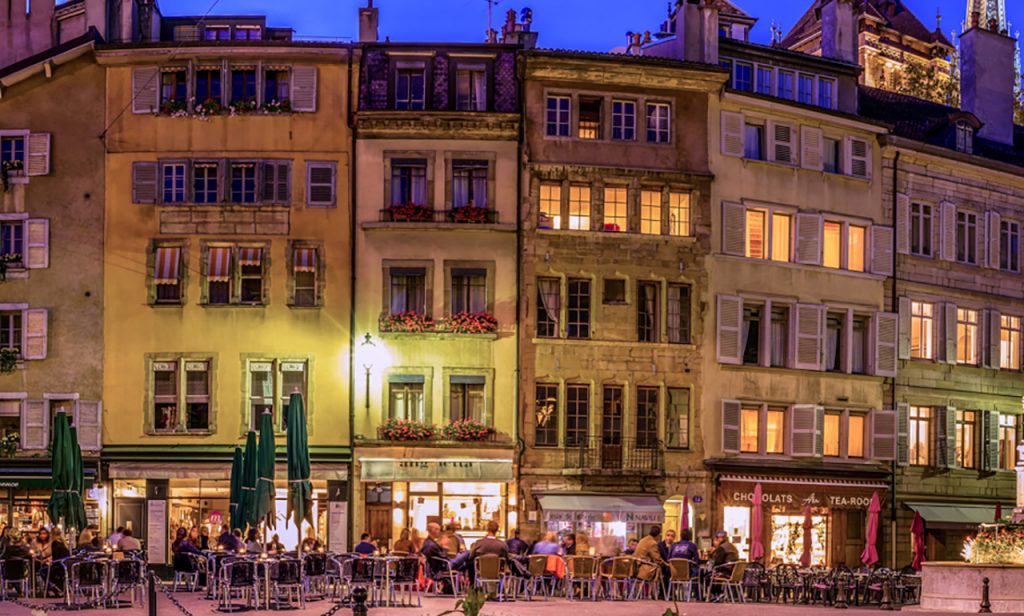 The Old Town is ideal for those who enjoy window-shopping at the elegant display windows full of beautiful antiques, old books and valuable works of art. Grand Rue is particularly good for antiques.The Librairie Ancienne is a wonderful antique book store that sells rare and unusual books. You will also find many small shops selling chocolates, cheeses, wines and furnishing odds and ends. Old Town, Place du Bourg-de-Four www.geneva.info/old-town
The RUES BASSES are two streets down near the lake and Geneva's most prestigious shopping area where the best clothing, jewellery and shoes can be found. The most expensive is Rue du Rhône, lined with boutiques like Dior, Gucci and Louis Vuitton, intersected by the somewhat cheaper, pedestrianised Rue du Marché.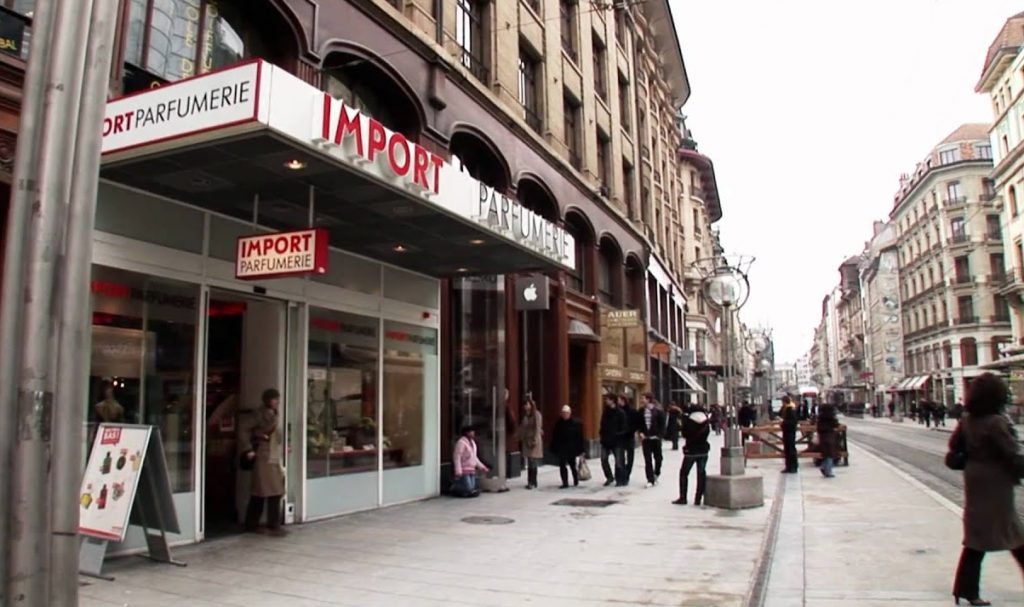 If you feel like picking up some nice Swiss watches, these streets also host Geneva's grandest watch emporia, though they invariably have some cheaper stock if you look beyond the most prominent displays. Rue du Rhône, Geneva www.myswitzerland.com/en/rues-basses
PLAINPALAIS FLEA MARKET This is one of Switzerland's largest flea markets where bargain hunters and collectors find all sorts of items: bric-à-brac, books, clothes, jewellery, antiques and decorative items.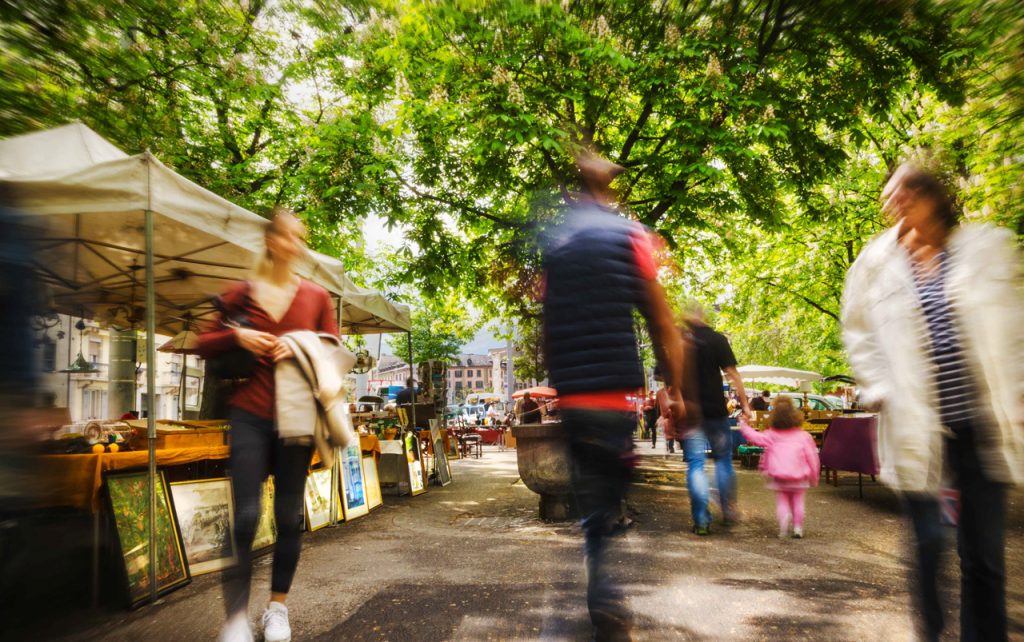 What makes this market particularly interesting is that some of the international workers attached to the United Nations and other expatriate organisations come here to sell items they have collected from all over the world. Open each Wednesday and Saturday, and every first Sunday of the month since 1970. Plaine de Plainpalais 1204, Geneva www.geneva.info/plainpalais