Daniel Garcia is a Spanish top chef and restaurateur whose first restaurant Tragabuches in Ronda won him a Michelin star at just 25 years old and the second named Calima made him the first 2-star chef in Andalusia.
In 2014 Dani García began his most creative phase with the opening of his gastronomic namesake restaurant – recognized with two Michelin stars – and Bibo a bistro where he serves 'tapas with a twist', at the Puente Romano Beach Resort & Spa Marbella hotel.
Two very different concepts but with their kitchens connected  and united by a common denominator: the product and the Andalusian recipe book as a base and the international character as a guiding thread. Also in Marbella, Lobito de Mar, described as a 'beach bar without a beach', and since 2016 a second Bibo in Madrid.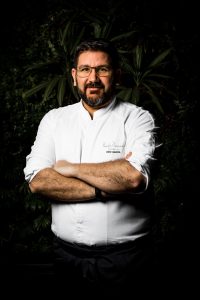 Dani García's cuisine is innovative and rooted in contrasts, but based on the traditional flavours of the cuisine of Southern Spain.
He uses his imagination and applies scientific techniques such as the culinary use of liquid nitrogen creating amazing dishes like 'Frozen raff tomato popcorn with raw Motril baby shrimp', and 'Cold olive oil semolina with ham and croutons'.
Frying, extra virgin olive oil and Iberico pork are some of the staples from the Andalusian cuisine García uses in his recipes.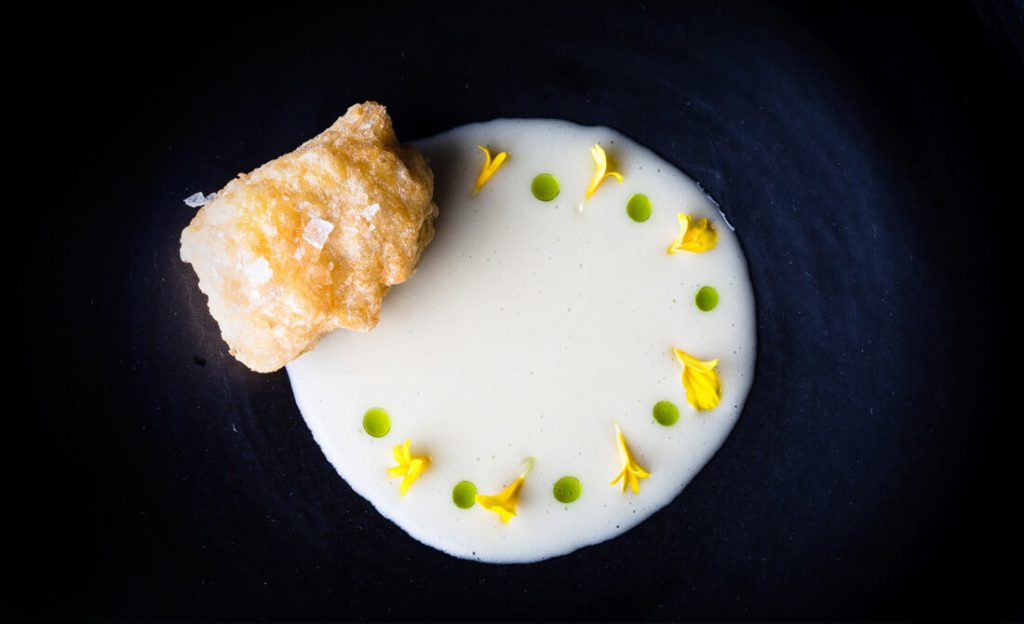 Also cold soups, innovating gazpacho and ajoblanco (soup made of garlic and almonds).
He named his personal culinary concept 'Cocinacontradición', which brings together classic flavours and contemporary preparations. García is a truly passionate and creative chef who is leading the way for new Andalusian cuisine.