This enigmatic English-language bookshop is housed in an early 17th century building which was originally a monastery, located in the heart of Paris on the banks of the Seine opposite Notre-Dame, whose address is at Kilometer Zero; the point at which all French roads begin.
Shakespeare and Company was opened in 1951 by American George Whitman and has become a Left Bank literary institution since then visited by writers, artists and intellectuals including the likes of poet Allen Ginsberg and writers Henry Miller and Anaïs Nin.
The bookstore is a marvelous place to spend time for English-speaking expats and visitors with an interest in literature and Parisian history just as many 'Tumbleweeds' – so named by Whitman after the rolling thistles that 'drift in and out with the winds of chance,' with among them many who went on to become well-known artists; Ethan Hawke, Jeffrey Rush, Darren Aronofsky, to name a few – who have come through and sometimes slept here between the shelves.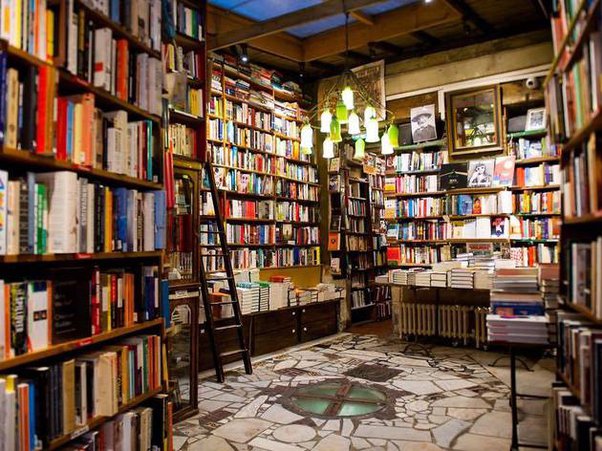 Shakespeare and Company sells a wide array of international fiction and non-fiction books on subjects such as Science, Art, Politics and of course Paris and William Shakespeare, and has a special collection of early editions of famous works – pick up a first edition original burgundy cloth, dust jacket 'One Flew Over the Cuckoo's Nest by Ken Kesey for a cool 800 euros . .
The store  hosts at least one free literary event a week and boasts a café with charming terrace serving freshly squeezed juices, as well as organic food and a must taste: George Whitman's lemon pie! Thus visiting Shakespeare and Company can be as intellectually as appetizingly satisfying.
37 rue de la Bûcherie, 75005 Paris
00 33 1 43 25 40 93